Guide to the Canadian Electrical Code, Part 1, 25th Edition –Section 74
By William (Bill) Burr
---
The Code is a comprehensive document. Sometimes it can seem quite daunting to quickly find the information you need. This series of articles provides a guide to help users find their way through this critical document. This is not intended to replace the notes in Appendix B or the explanations of individual requirements contained in the CEC Handbook** but will hopefully provide some help in navigating the Code
Section 74 — Airport installations – 25th Edition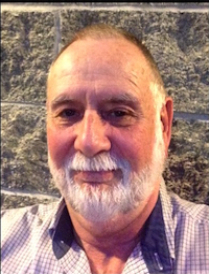 (The 25th Edition of the CE-C, Part I, (C22.1-21)* is available from CSA Group. This discussion of Section 74 is based on the 25th edition.)
Airport installations are series-type circuits that are different from other multiple-type circuits in that the regulator supplying them provides a constant current, and variable voltage supply regardless of the load. The regulator does not respond to ground faults in a normal fashion. A single ground fault does not affect the whole system. Two or more ground faults affect only a portion of the system or a reduction in lighting intensity. A ground counterpoise provides equipotential grounding to prevent damage to electrical equipment caused by lightning strikes and burning ground faults and to protect service personnel from touch voltages when repairing or replacing broken luminaires. The CSA Handbook provides an in-depth explanation of this technology.
Rule 74-000 notes that this is a supplementary or amendatory section of the code and applies to the installation of series-type constant-current circuitry supplying airport visual aid systems, including airport runway, taxiway, and approach lighting. Appendix B notes that these installations be designed by a civil engineer in accordance with good engineering practice and that the design be acceptable to the airport authorities.
Rule 74-002 contains definitions for special terminology used in this section for ground counterpoint, mounting stake, series isolating transformer, and transformer housing. It is important to understand these terms because of the special electrical characteristics of the series-type circuits used in these installations.
Rule 74-004 specifies the wiring methods for airport installations and includes:
type ASLC cables for the series system,
using requirements of Rule 12-012 and Table 53 for buried cables in public areas of airports,
for areas not accessible to the public, installation of cables:

at least 450 mm deep when installed in raceway,

at least 450 mm deep and covered with at least 75 mm of sand or screened earth above and below the conductors when direct buried, and

with mechanical protection consisting of rigid conduit or concrete encased raceway buried at least 600 mm deep when installed under runways, taxiways, aprons, and roads.

where installed within a concrete or asphalt surface must be in a raceway.
when directly buried in a trench have:

75 mm lateral separation between different series circuits,

300 mm lateral separation from low-voltage or control cables,

75 mm vertical separation in crossovers, and

300 mm vertical separation of low-voltage cables crossing over in the upper position.

Identifying each cable with a cable marker at each point where the cables are accessible at maintenance holes, transformer housings and other similar locations.
Rule 74-006 requires that direct buried series isolating transformers:
be installed so that the transformer and primary leads are at a minimum depth of 450mm,
that secondary insulated conductors are colour-coded with one conductor identified,
that secondary insulated conductors are polarized with the identified conductor connected to the larger pin or receptacle and grounded.
Rule 74-008 specifies that a ground counterpoise must be installed with a series lighting system to provide equipotential grounding. Without a ground counterpoise conductor, primary-to-secondary shorting within the isolating transformers can create a high voltage difference between the lamp socket and surrounding soil. Even if the mounting stake remains in the soil, it will not ground a luminaire that had broken free of it but would remain connected to the transformer secondary, exposing service personnel to a shock hazard if they pick up the luminaire to restore it to its mounting. Therefore, airport series-type visual aid lighting systems must have a counterpoise conductor that is connected to the secondary side of the series isolating transformer as well as to the mounting stake.
Rule 74-010 requires that ground counterpoise conductors be:
minimum #8 solid soft copper.
insulated with a green finish where installed underground in raceways.
placed 75mm above all cables in the trench.
run in a zig-zag pattern crossing cables at 300mm intervals where outer cables are more than 150mm apart.
placed 75 mm over non-metallic conduit and under any protective covering.
connected to:

ground terminal of each series isolating transformer.

the mounting stake of light units.

the sheath of metal sheathed and armoured cables supplying light units.

ground electrodes at all regulators, towers, lighting equipment, and maintenance holes.

metallic transformer housings, lids and covers.

non-current carrying metal parts of inset lights, and

bonded together at all points where counterpoise conductors of different systems cross or come together.
In the next installment, we will be discussing Section 76 — Temporary Wiring
[1] Source: CSA C22.1:21, Canadian Electrical Code, Part 1 – Safety Standard for Electrical Installations. © 2021 Canadian Standards Association. Please visit store.csagroup.org. With the permission of CSA Group, material is reproduced from CSA Group standard CSA C22.1:21, Canadian Electrical Code, Part 1 – Safety Standard for Electrical Installations. This material is not the complete and official position of CSA Group on the referenced subject, which is represented solely by the Standard in its entirety. While use of the material has been authorized, CSA Group is not responsible for the manner in which the data are presented, nor for any representations and interpretations. No further reproduction is permitted. For more information or to purchase standard(s) from CSA Group, please visit store.csagroup.org or call 1-800-463-6727. [1] William (Bill) Burr is an associate member of the Canadian Electrical Code, Part 1, Technical Committee and formerly Chair of the Canadian Advisory Council on Electrical Safety (CACES), Chief Electrical and Elevator Inspector for the Province of BC & the Northwest Territories, Director of Electrical and Gas Standards Development and Director of Conformity Assessment at CSA Group. Bill can be reached at Burr and Associates Consulting billburr@gmail.com