2022 AD Industrial & Safety – Canada Supplier Summit Cultivates Growth, Collaboration During Return to In-Person Event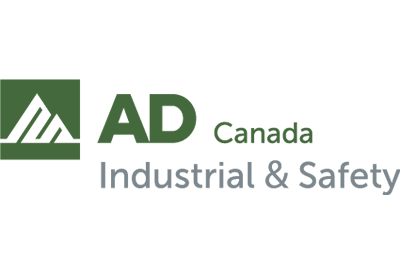 June 23, 2022
AD members and suppliers eagerly reunited during the 2022 AD Industrial & Safety – Canada Supplier Summit hosted at the JW Marriott Parq Vancouver / The Douglas Hotel from May 30 – June 2, 2022. With nearly 400 participants in attendance from coast to coast, as well as some participants from the U.S., the monumental event was instrumental in the reconnection and reintegration of the division—fostering opportunities and conversations inspired by in-person collaboration.
Rob Dewar, president of AD Canada, shared his thoughts on the hallmark event as well as the continued growth of the division.
"The 2022 AD Industrial & Safety – Canada Supplier Summit was something special, and unlike any other gathering during my years at AD—because after being forced apart for so long, our division's members and suppliers came together with true passion and persistence, fueling growth and new relationships while instilling a renewed sense of vision and enthusiasm," relayed Dewar. "The energy was electric—and I am personally very excited to witness what is to come as a result of so many meaningful discussions and opportunities to breed new business. I would like to sincerely thank the entire AD Canada team for their hard work on making this event truly world-class and one for the books."
During the event's business updates, Dewar also shared that in 2021, the division returned an impressive 101% of rebates to members while growing remittances by 20% and increased rebate redistribution by 24.4%. As AD Industrial & Safety – Canada gears up for the latter half of 2022 and into 2023, the division anticipates additional strides and momentum.
The event featured a series of strategic booth appointments as a key element of the Supplier Summit, bringing ample value to both members and suppliers. Working one-on-one with key decision makers, divisional partners had the opportunity to discuss important initiatives and plans to maximize growth for 2022 and beyond via a meeting format that maximized the opportunity for connection.
The meeting also saw the re-launch of a vital initiative, AD Canada's Gender Equity Network (previously known as the Women in Industry Network). The initiative seeks to promote healthy workplaces where everyone feels included and empowered, with overall awareness, and ultimately, change as it relates to gender inequities being a primary focus of the group.
The division's chairperson, Guy Desroches, spoke on how the event's components—both formal and informal, contributed to the resurgence and continued expansion of the division.
"This opportunity that we were afforded to be together in person once again was invaluable—our robust union as a group speaks for itself, and we proved that we are truly stronger together," said Desroches. "While we were able to be adaptable and to steadily grow as an alliance via connecting virtually for the last two years, the efficiencies and insights that come from being together physically in a room are simply unmatched. I am elated to have the benefits of in-person connection and best practice sharing back within scope."
The 2023 AD Industrial & Safety – Canada Supplier Summit is slated for June 19 – 22, 2023 at the Westin Harbour Castle in Toronto, ON. The division looks forward to another stellar event full of connecting and best practice sharing next year.