Fusion Electrique: Passion, Professionalism and a Sense of Community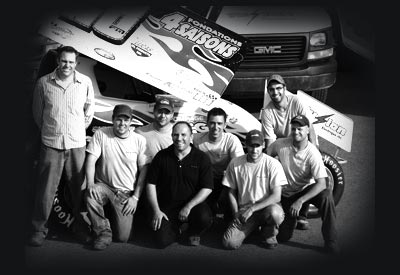 December 6, 2015
Located in Sainte-Julie, PQ,Fusion Electrique is a company with an experienced and dynamic team of electricians. The company specializes in residential, commercial, industrial and institutional projects, and offers its services in the regions of the South Shore, Montérégie and Montreal Island.
The firm was founded in 2004 by electrical contractor Dominik Lapierre, who wanted to assemble a team of co-workers who share his values, such as honesty, continuous improvement, hard work, and adesire to excel. Through team sports — Lapierre played in Quebec's Major Junior Hockey League — he acquired strong team spirit, tenacity and discipline, all of which he integrates into the workplace.
Community involvement is a key part of the company's culture and values. The company is involved in sponsorships, including a humanitarian aid trip to Haiti, and the Leucan Association for Children with Cancer.
His personal value system, combined with a passion for electricity from a young age, has helped Dominik Lapierre assemble a team to be proud of.
Find out more about Fusion Electrique: www.fusionelectrique.com/.