Stephanie Santini: Never Underestimate Her Capabilities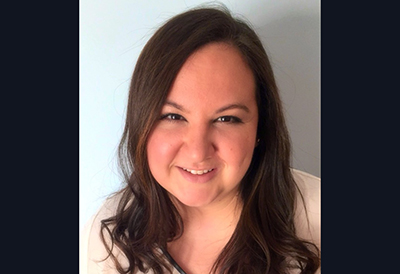 Jan 22, 2016
Stephanie Santini, black belt in Karate, has worked in the electrical and lighting industries for eight years. She spoke with us about her first few years and its challenges.
Shortly after graduating with an undergraduate degree in marketing at age 22, Stephanie found a job at Standard. She didn't expect to stay long in the world of lighting, expecting instead to move from B2B to B2C. She also never expected tobecome passionate about lighting. However, she was not afraid ofquestioning her assumptions and is now in her eighth year at Standard. Moving up from Product Specialist to Product Manager, Stephanie is now responsible for digital marketing and communications, and runs a team of five people. Meanwhile, she has also earned an MBA.
What was it like to assume a team manager position while still so young?
"I was made to feel that I had been placed in this position not because of my age but because of my ability and my motivation to take on challenges."
An ideal world? "Not quite," says Stephanie, laughing. "It was difficult to be heard at the beginning by colleagues who had more technical knowledge, but the arrival of LED technology has changed things. We all had to relearn everything, and young people have jumped on the opportunity that was given to them."
Remember also that for the last six years Stephanie's employer has been recognized as one of Canada's best-managed companies. "The support of my superiors and colleagues was very encouraging. Everyone was following the progress of my studies, and a series of accommodations were implemented. My work schedule was arranged so that I could complete my MBA. I could be away studying, or not attend trade shows if I had exams. I feel like I'm part of a team that wants to see me succeed."
For Stephanie, the greater management challenge was not so much her age but the difference in team members' ages. She has had to adapt to the generational differences and style of each member. As for the others, Stephanie admits that shehad to pull out all the stops to be taken seriously. However, she's happy to say that once a sense of trust was established, she was considered one of them. She knows her work and the product lines inside out, and enjoys presenting them and responding to questions.
How the industry is changing
Among the changes, the arrival of young people in an industry ready for renewal. Stephanie believes that the launch of Electro-Federation Canada's Young ProfessionalsNetwork could create a vital link among young people in the industry and give them a sense of career opportunities available to them. At the same time, employers are increasingly aware that young people have something to contribute. At Standard, Stephanie has been responsible for digital marketing and establishing social networks. "The industry can also offer a lot to young people. There's much to learn at the technical level. If you find the right company, you can really develop as an individual."
Stephanie ends the interview by sharing her vision of success in the work world. For her, success is not a matter of age, and the ideas and knowledge that young people have about the market and new technology are guarantors of their success. Young professionals can view problems with a fresh perspective. "For me, the real challenge is to come up with solutions and implement them."
---
Laurence Rocher-Brassard is the Editor of EIN's sister publication: Le monde de l'électricité en ligne
More in EIN by Laurence Rocher-Brassard:
EH2 Solar — A Small Business with Global Reach
EFC Officially Launches the Young Professionals Network
Swati Patel: the Art of Success Outside Your Comfort Zone
Cynthia Renaud — the journey of a determined lighting specialist