Matt Davis, Newfoundland Power Protection & Controls Engineer, on His Experience as a Young Professional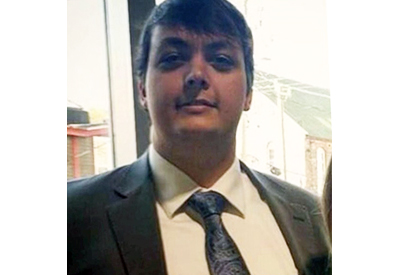 Oct 22, 2019
By Blake Marchand
Electrical Industry Canada had the pleasure of interviewing Matt Davis of Newfoundland Power, a talented young professional working as a Protection and Controls Engineer.
For our purposes Davis' story begins in 2011 at Memorial University (MUN) in Newfoundland, where he enrolled in their Engineering program. Following his first year he found himself drawn towards math and physics, "particularly the electrical side of physics," he noted, as well as the courses focused on programming, circuits and robotics, which lead him towards the co-operative Electrical and Computer Engineering faculty at MUN.
Davis completed his first co-op term working with Rio Tinto as an Automation Engineering Student, which provided him with control systems experience in a heavy industrial environment, something he had always been interested in exploring. Davis would go on to co-op with Teck Resources, a minning operation that gave him more experience working on a heavy industrial site. Davis spent the remainder of his co-op terms with The Cahill Group as an Instrumentation and Control Engineering Student in Mount Pearl, Newfoundland, and a Construction/Commissioning Field Engineering Student in Fort McMurray, Alberta.
"Throughout my work terms I was pretty lucky to always seem to have excellent, experienced mentors and supervisors to help me along the way who were passionate about Control Systems Engineering and Engineering in general. As well as seeking out the chances to work on what interests me the most and getting involved every chance I could."
Davis graduated from MUN in 2016 and was offered a job with Astaldi Canada doing 'fly-in-fly-out' work on their Muskrat Falls project.
In his current position at Newfoundland Power, Davis primarily handles control systems for their network of hydroelectric/diesel turbine generators. "These are mainly all based on an Allen Bradley architecture. I am also involved in backup generator support, transformer protection, and assisting with the roll out of a new IoT solution for IED management, both configurations and event management," he explained.
How did your experience in school translate to the workforce, was there a learning curve?
I found that in school you learn some pretty antiquated techniques and technologies to achieve proper control. Of course, they also teach you the fundamental theory behind control which provides the basis for which to build a more complicated modern system. I would say that while learning different theories, such as system dampening, cascaded controllers, the maths behind PID loops, and general control structure were helpful. It would've also been beneficial to learn more about modern control solutions, such as PLCs and their role, or the application of communication technologies in a DCS.
As for learning curve, I don't believe there is too much of a learning curve when it comes to the baseline theory, but more the execution. In my current employer transition, I have gone from all ABB equipment to all Allen Bradley equipment, learning all the new software and all the new hardware components of the system is proving to be the bigger challenge overall.
What is your day-to-day like as a Protection and Controls Engineer for Newfoundland Power? What challenges you, what interests you?
My general work structure is that I have a few projects I work on throughout the fiscal year (design in the spring, implementation in the summer, and commissioning in the fall). I will typically come in and check if anything needs my attention for one of my projects and if not just work on tasks I will need to complete. The thing I like the most about control systems is that it is more hands on than other Engineering disciplines, so I will typically work on getting some device up and running (such as a communications link) or my IED mgmt. project requires a lot of leg work to build the inventory base before the database configuration can really happen effectively, so on days where there is nothing pressing I can dive into that for 8 hours.
Since we are a utility provider my position also requires road travel, one of my projects is replacing a HMI in a plant about 6 hours away so there are days where I will hop in a truck and drive out to the nearest hotel to complete a site visit as required. Overall, it is a pretty self-directed position as we have an operations department as well that typically handles issues that need immediate attention.
With respect to industry trends or technologies, what is interesting to you right now, or what do you find is pertinent to what you are doing? Is there anything you see as becoming more prominent 5-10 years down the road?
While I was working in oil and gas there was a big dependency on hard wired individual signals, especially when doing high integrity cause and effect trips. I think in the coming future using TCP/IP and more streamlined and unified communication methods in – even high integrity – control systems will become more common. I believe that as technology advances even further distributed control systems (i.e. Ethernet networks and long run fibre) you will see more remote control, especially in the offshore industry.
Also, with further distributed control I think IoT will become a significant player. You will see more job positions open up for specialized IT (I've seen a few now for Automation IT Engineers) who will handle the IT side of network control solutions.
I have heard of smart homes and some pilot project by some of the big tech companies in the US, however, industry application will lag behind cutting work being done by technology companies, as expected.
There are also some people doing interesting work in the field of AI and machine vision to detect issues in a process environment or using big data analytics to optimize plant operation. I think the future of Automation and Controls is going to be pushing more into delocalized control, data acquisition, and self-sustaining systems.
Lastly, what do you hope to accomplish with your career?
To be honest, I'm not exactly sure. I really enjoy technical work and really prefer being on site working and seeing the equipment; I think that is the best way to learn about any system. However, I am not sure if that feeling will maintain as I enter my thirties or forties. I'm sure at some point I will want to come back to an office and get into a more management position. The company I currently work for really seems to take care of its employees, so I would say this will be a much longer-term arrangement than my previous employers.
I am currently trying to position myself for a smooth transition into supervisory roles when the time comes, if ever. I am studying for my GMAT and plan to do an MBA in the next few years. I will likely pursue a part time course.
Blake Marchand is an Assistant Editor with Kerrwil Electrical Group