Company Profile: ARK Electrical – Kyle Manfredi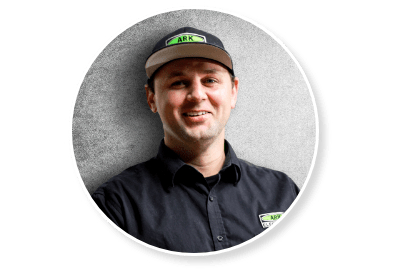 May 3, 2021
By Blake Marchand
Kyle Manfredi is the owner of ARK Electrical alongside his wife, Shannon. Operating out of Brantford, Ontario and working with residential new builds and service calls, commercial as well as industrial.
The company has been around for 6-years, growing consistently. They currently have a team of 12 electricians.
Manfredi said that starting ARK Electrical was, "a natural progression in my career."
"Having worked for a few electrical contractors throughout my apprenticeship," he added, "I definitely developed my own approach as to how I wanted projects to be ran and how I wanted the business to be operated. It was all based on personal experience. I wanted the approach to be professional and have a team that was as interested and invested in giving our customers the best quality work as I was."
Elaborating on that point, Manfredi said there was a lot of small details he wanted to focus on. Scheduling out days, weeks and even months in advance so that his employees know where they are going. "Just always being prepared for whatever project was coming up. Letting my guys know, 'hey, you're going to be working outside for a week, we're going to be traveling to London for a week; just the little things that, sometimes, I wasn't prepared for."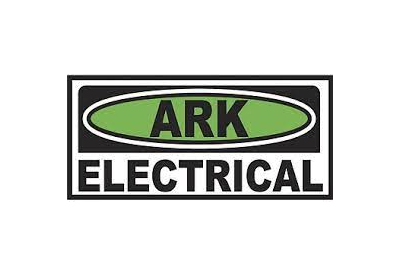 Beyond electrical work, ARK Electrical has demonstrated a commitment to giving back to the communities they serve. As Manfredi explains below, these communities have afforded them the opportunity to develop into a successful business, so giving back is important to show an appreciation for that support.
In our interview with Manfredi he discusses his approach to running ARK Electrical and what contributes to their success.
Were there any unexpected challenges to starting ARK Electrical?
Yes definitely, I have little background in business. There were definitely learning curves, but that's what professionals are for, I was always open to listening to what worked and didn't work for other people and then applying it to best suit my needs.
Has your approached evolved or changed over time?
Yes, our business is constantly growing and changing and improving. I think every team member we have brings something different to our team and we all build off of each other. It definitely takes teamwork and mutual respect to get to where we are today.
What is a typical or ideal project for ARK Electrical?
We pride ourselves in being multifaceted in that we really can cover all the electrical needs of our costumers. We offer that because each project is very unique, from custom homes, a commercial unit, heavy industrial machines; and over the last few years we've branched into PLC. We have difference teams who specialize in each division to be able to provide our costumers with professional and quality work.
Are there any interesting projects you would like to highlight?
We've recently completed work as far as Houston, Texas for a large industrial project. I know myself and my team appreciate all of our work, but there is definitely something exciting when you can wire up a large machine and see it turn on and function, those projects are definitely rewarding.
How do you approach trouble shooting unexpected challenges for yourself and your team?
Troubleshooting is part of our daily routine. Our job, and electricity, is always changing and we're evolving our practices alongside it. Our team prides ourselves in keeping up with the most recent practices and guidelines. Even though we're licensed, we are continually learning and evolving. It's part of the trade and what ARK Electrical is about, we definitely don't have any old school approaches. We work to revolutionize our business, trying to always be ahead. We take offering our customers the best there is very seriously, we want our community to want us to work with them, we want them to know that with us, they are receiving top-quality high-end work.
What are you looking forward to in terms of the future for ARK Electrical?
Expanding our team in all divisions, we currently offer services in Residential, Commercial, Industrial, New Builds & Automation. We've also recently started to quote projects in Muskoka Ontario, it's always been the goal to have ARK Electrical expand up there and now that we've entered our sixth year of business, we felt it was the right time.
Anything else you would like to add?
One of the things that's vital to us and our team is community involvement. Although this may not directly involve electrical, we've always felt that through community work, supporting local events, charities, fundraisers and families we would give back to the community who has given us the opportunity to grow and provide quality, high-end electrical services to. We know we need to have a mutual respect and investment in our local community and economy.