New Heavy-Duty Certification for Liquid-Tight Flexible Metal Conduits and Fittings Explained CE Code Revision is Defined and Explained by Experts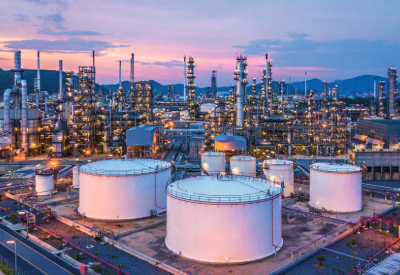 September 20, 2021
By Farhan Nadri and Guy Benjamin
In 2018, the Canadian Electrical Code (CE Code) was revised so that liquid-tight flexible metal conduits (LFMC) and fittings used in certain hazardous locations are required to be "heavy-duty" (HD) certified.
The Canadian Standards Association (CSA) certification ensures that the conduits and fittings intended for use in such classified locations undergo rigorous testing and evaluation, thereby helping to ensure the integrity of installation expected in these locations.
The change to the CE Code came about because of observations made by electricians and installers working in hazardous environments. In certain demanding applications, liquid-tight flexible metal conduits were found to have either been flexed, crushed or pulled out with forces beyond the minimum requirements stipulated in the relevant product standard. Such mechanical stress negatively impacted the LFMC capabilities to protect the conductors and the installation integrity or maintain liquid-tight connections. From a safety perspective this would not be acceptable in hazardous locations. This kind of infiltration can cause a host of issues, electrical or otherwise, that could jeopardize the safety of the installation.
The CE Code and HD certification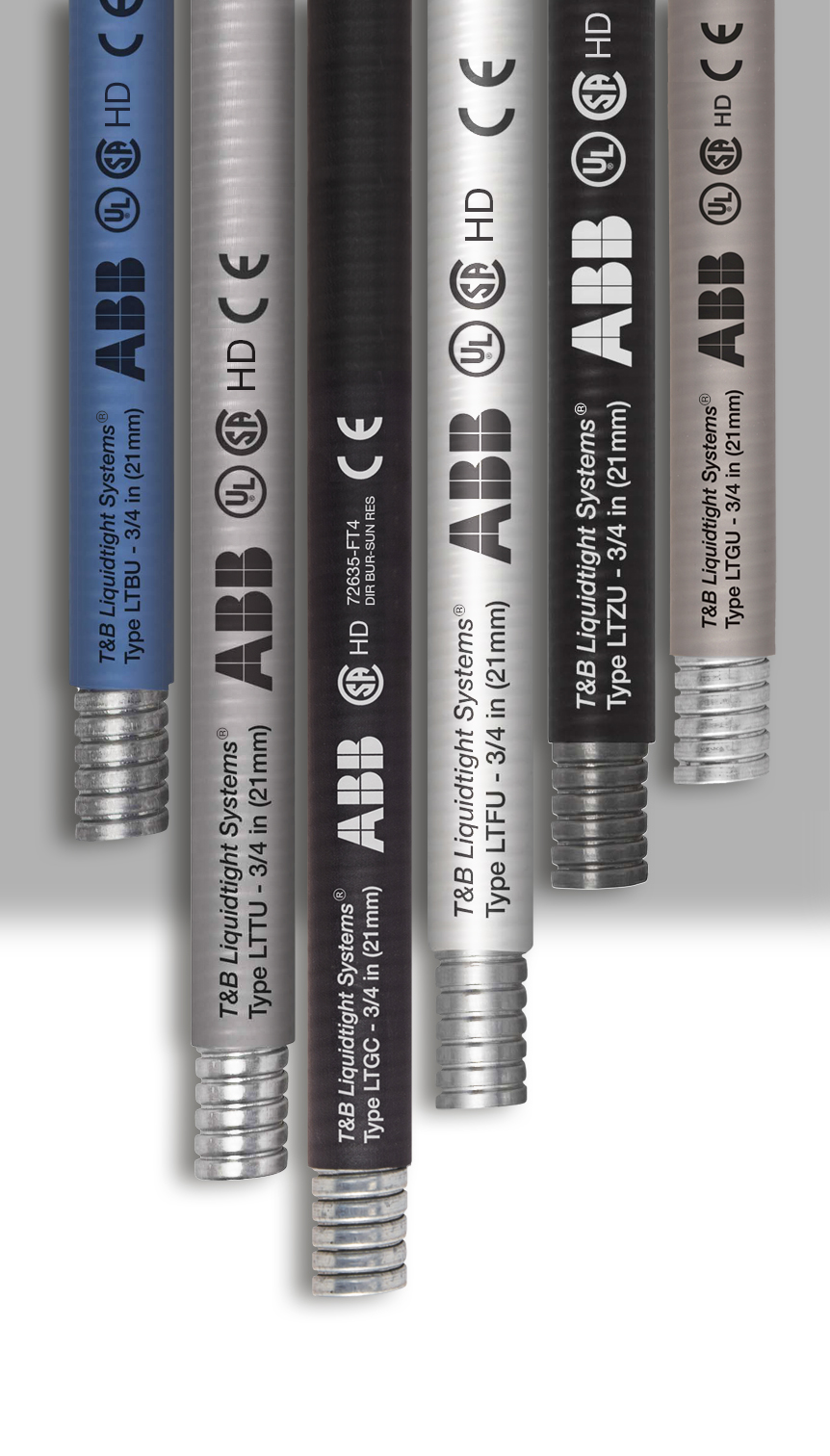 The CE Code (CSA C22.1), Part I, relates to the HD certification developed for liquid-tight flexible metal conduit and fittings. Part I, also referred to as the installation code for electrical installations, details the general rules for the installation and maintenance of electrical installations. C22.2 (Part II) refers to the collection of product standards used for evaluating electrical equipment. Part I states that electrical products must be approved to a standard documented in Part II for installation in Canada. To help with addressing the hazardous environment observations referenced above, both Part I and Part II standards were revised to include an HD certification for liquid-tight flexible metal conduits and fittings.
The observations led to submission of change proposals to CE Code, Part I, addressing the installation of HD, or heavy duty, liquid-tight flexible metal conduits and fittings in such locations. Updating the relevant Part II product standards for both the conduits and fittings was also needed in specifying performance criteria for these heavy-duty certified products.
Proactive change
The outcome was to preserve the essential safety of LFMC installations in hazardous locations. In addition, the change to the product standards has resulted in improved product performance that meets the intended installation needs as outlined in the CE Code.
According to Section 18 of the CE Code, the hazardous environments in which heavy-duty certified LFMC conduits and fittings are now required are Zones 2, 20, 21 and 22 (or Class I Div 2, Class II Div 1 & 2 and Class III per Annex J18). This means that electricians and installers need to carefully evaluate locations involving flammable gases, volatile liquid or combustible dust or fibers, as most commonly encountered in oil and gas and petrochemical installations, but also found in installations such as fuel serving areas, flour and feed mills, wastewater treatment facilities and plants that manufacture, use or store certain metal powders in order to determine if they fall within one of the covered area classifications. Coal preparation plants, textile mills and cotton gins, wood processing plants and grain elevators are other hazardous environments that can be included.
Testing to meet HD certification requirements
To achieve certification, the heavy-duty liquid-tight flexible metal conduits must meet the stringent testing requirements of Annex A of C22.2 No. 56-17 after having been evaluated to LFMC requirements of C22.2 No. 56-17. The conduits are tested in four main ways for: (i) tension, (ii) flexibility, (iii) compatibility with connectors (fittings) and (iv) their response to a crushing test. In the tension test, they were tested to 500 pound-force (lbf) which is a 66% greater force than that applied to "non-HD" certified conduits. The flexibility test requires the conduits to be exposed to freezing temperatures for four hours, followed by wrapping them around a smaller mandrel with a 30-37% tighter bend radius. Compatibility with connectors is verified by the HD conduit being pulled with 350 pound-force to ensure that it does not disengage from the fitting. This is unique to the HD-marked LFMC conduit. In the last test, the conduits are subjected to a crush test of 1,500-2000 lbf, depending on conduit diameter. This test is unique to assess the robustness of HD conduits as non-HD conduits do not undergo crush tests under CSA's standard requirements.
This kind of rigorous testing really puts these products through their paces. Once confirmed to comply with CSA C22.2 No. 56-17, liquid-tight flexible metal conduits in trade sizes 16 (1/2") and larger may be marked "HEAVY DUTY" or "HD."
Liquid-tight fittings must also be subjected to testing to meet the stringent requirements of Annex D of CSA C22.2 No. 18.3-12. Testing involves assembly and resistance tests, a pull test of up to 350 pound-force for five minutes and a repeated resistance test. Liquid-tight fittings in trade sizes 16 (1/2") and larger that comply with Annex D testing may be marked "HEAVY DUTY" or "HD."
LFMC general construction and what makes an HD certified product different
Whether heavy duty or standard, all liquid-tight flexible metal conduits consist of two components: an inner core and an outer jacket. The inner core is a flexible metallic spiral tube that can be made from galvanized steel, aluminum, bronze or stainless steel. This core protects wiring while being flexible enough to adapt to any path it needs to follow.
The choice of core metal depends on the environment and rating required. The most commonly used material is galvanized steel; but, for corrosive environments, aluminum or stainless steel are recommended.
The outer jacket is the protective liquid-tight layer around the core. It is usually made from PVC but, for special applications, it can also be made from materials such as polyurethane or thermoplastic rubber. The jacket material dictates the temperature ratings, chemical resistance and environmental characteristics for which the conduit is rated.
Similarly, fittings are available in different materials such as steel, aluminum, stainless steel or nickel-plated brass to suit different installation conditions. In addition to the main body, the fitting consists of a gland nut, sealing ring and ground cone, which help to ensure a sound liquid-tight connection with the conduit.
Design, material and manufacturing processes are all key factors that determine whether a product meets the stringent test conditions for HD certification. The robustness of the core, the smoothness of the jacket and the design of ground cone are all instrumental in determining if the products meet the certification criteria.
Heavy-duty (HD) certification applies in most Canadian provinces
At the moment, the 2018 CE Code, 24th edition revision applies in most Canadian provinces and territories. The Canadian Electrical Code is drafted and published by the CSA, a Canadian Standard Drafting Organization (SDO), but the safety of electrical installations is under provincial jurisdiction. Each province independently adopts the electrical code in its own timeframe. This new certification is expected to be adopted by remaining authorities with jurisdiction in the near future.
What's next
Manufacturers continue to work closely with stakeholders such as the Canadian Standards Association, educational institutions and professionals in the field to ensure better implementation and better execution of the standards, so that the needs of electricians, installers and contractors can be met with the availability of heavy duty certified products. At the end of the day, installation integrity begins with certified products.
Guy Benjamin is the Codes & Standards Manager for ABB Electrification in Canada and is based in Dorval, Quebec. He can be reached by email at guy.benjamin@ca.abb.com.
Farhan Nadri is a Product Manager for Rigid and Flexible Conduit Systems with the ABB Installation Products Division in Canada and is based in Calgary, Alberta. He can be reached by email at farhan.nadri@ca.abb.com.
Part of the Electrification business area, ABB's Installation Products Division, formerly Thomas & Betts, is a global leader in the design, manufacture and marketing of products used to manage the connection, protection and distribution of electrical power in industrial, construction and utility applications. With more than 200,000 products under more than 38 premium brand names, ABB Installation Products solutions can be found wherever electricity is used. www.tnb.ca.abb.com
*This article first appeared in the March/April 2021 issue of Electrical Line magazine.