Guide to the Canadian Electrical Code, Part 1 – A Road Map: Section 46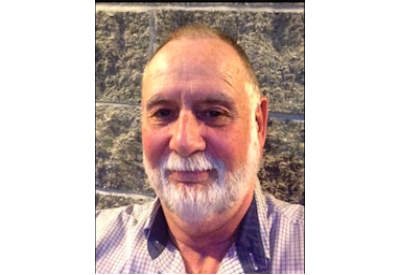 November 5, 2021
By William (Bill) Burr
Section 46 — Emergency Power Supply, Unit Equipment, Exit Signs, and Life Safety Systems
The Code is a comprehensive document. Sometimes it can seem quite daunting to quickly find the information you need. This series of articles provides a guide to help users find their way through this critical document. This is not intended to replace the notes in Appendices B and G or the explanations of individual requirements contained in the CEC Handbook, but will hopefully provide some help in navigating the Code. These notes are based on the 25th edition.
Rule 46-000 Scope – states that Section 46 is a supplementary or amendatory section of the code and applies to the installation, operation, and maintenance of emergency power supply and unit equipment intended to provide power to life safety systems, exit signs, and illumination of exit signs in the event of failure of the normal power supply in cooperation with the requirements of the National Building Code of Canada. Appendices B, G and the CSA CEC Handbook provide additional explanations and diagrams.
Rule 46-002 – provides some special terminology for this section and defines emergency power supply, life safety systems and unit equipment in accordance with the terms in the National Building Code of Canada.
The Section is divided into 4 parts:
general rules, which applies to all emergency power supplies and unit equipment,
emergency power supplies,
unit equipment, and
exit signs.
General
Rule 46-100 specifies that an emergency power supply, including unit equipment must have adequate capacity for all the equipment that is connected to it in case of a normal power failure.
Rule 46-102 requires that complete instructions for operation, care and monthly testing be posted, under glass, and on the premises, in conformance with the National Building Code of Canada.
Rule 46-104 states that, where batteries are used as the emergency power supply, they must be maintained in proper condition and fully charged.
Rule 46-106 specifies that emergency lights must be on a dedicated emergency circuit, with no other lamps connected to it, and need to be arranged so that the area covered is illuminated even if any one lamp fails.
Rule 46-108 outlines the wiring method for all insulated conductors, with a few exceptions as noted below, required for life safety systems, emergency power supplies, exit signs and between unit equipment and remote lamps. In addition to the methods outlined in this rule, the National Building Code of Canada or Provincial Building Codes must be referenced for additional requirements for fire protection of insulated conductors and cables that may apply. For additional information see Appendices B and G. These methods include:
metal raceway of the totally enclosed type,
cable having a metal armour or sheath,
rigid non-metallic conduit, and,
electrical non-metallic tubing imbedded in at least 50mm of poured concrete or masonry.
Exceptions to this rule include:
insulated conductors and cables installed in buildings of combustible construction where rules 12-506 to 12-520 apply and may be run as NMSC or in totally enclosed non-metallic raceway, and
use of flexible cord and attachment plug for unit equipment in accordance with Rule 46-304(3).
In addition, the above noted insulated conductors and cables must be kept separate from all other insulated conductors and equipment, except for transfer switches and exit and emergency lights with two sources of supply. Also, the supply for any other electrical equipment that is not part of the "life safety system" must not enter any busway, splitter, or other enclosure that is part of the emergency power supply as per rule 46-208.
Emergency power supply
Rule 46-200 notes that Rules 46-202 to 46-212 only apply to central standby power sourced emergency power supplies.
Rule 46-202 outlines that emergency power supplies, in conformance with the National Building Code of Canada, must consist of:
an automatically rechargeable storage battery with sufficient capacity to maintain at least 91% of full load voltage for a minimum of 30 minutes; or
an automatically and failure-free starting and transferring generator conforming to CSA C282 with sufficient capacity to carry the full load of the emergency power supply.
Note that where storage batteries are used they should not be automobile or lead acid batteries unless of the totally enclosed glass-jar type, except by special permission granted under rule 2-030.
Rule 46-204 reaffirms that all insulated power, control, and communication conductors and cables required for emergency power supply, and installed outside the generator room, must, as per the requirements of the National Building Code of Canada, be protected against fire exposure to maintain continued operation.
Rule 46-206 specifies that an automatic transfer switch, solely accessible to authorized persons, that actuates upon failure of the normal power supply, must control the emergency power supply. Where an area is adequately illuminated by daylight and artificial light is only needed at night, an automatic light-actuated device may be used to control emergency illumination separately in this area.
Rule 46-208 requires that the overcurrent protection for an emergency power supply needs to be coordinated with OC devices ,for feeders and circuits supplying life safety and other emergency power supply equipment, to provide selective operation in the event of a fault. These overcurrent devices must be accessible to authorized persons only.
An exception to this is where, in accordance with CSA C282:19
Emergency Electrical Power Supply for Buildings, or Rule 32-306 (6), the overcurrent protective devices are connected upstream of the main disconnecting means and overcurrent device connecting the generator to the emergency electrical power system, selective coordination between the overcurrent protective devices is not required.
Rule 46-210 outlines that all emergency power supplies need to be equipped with audible and visual trouble signal devices that:
warn of the normal source current failure,
indicate exit signs or life safety systems are supplied from the emergency power supply,
are connected so that they can be silenced, but continually show a red warning or trouble light, and
when the system is returned to normal, continue to audibly indicate the need to restore, or automatically reset, the silencing switch to normal.
Rule 46-212 specifies that remote lamps, located some distance from the power supply, must have a voltage drop limited to 5% of applied voltage.
Unit equipment
Rule 46-300 outlines that Rules 46-302 to 46-306 apply to unit equipment for emergency lighting only, as defined in Appendix B.
Rule 46-302 requires the bottom enclosure of unit equipment to be mounted at least 2 meters above the floor where practicable. Note that the definition of practicable includes the synonym "feasible".
Rule 46-304 specifies the requirements that the supply connections for unit equipment include:
permanent connection, if the voltage exceeds 250 volts or 24 amps,
flexible cord and attachment plug located 2.5 meters above the floor and within 1.5 meters of the unit equipment, where the ratings above are not exceeded, and
automatic actuation upon failure of the normal lighting power supply to the area covered.
Rule 46-306 provides the requirements for remote lamps to unit equipment and requires that:
the voltage drop of insulated conductors be limited to 5% of the marked output voltage of the unit equipment,
remote lamps be included in the list of lamps provided for that unit, and
the number of lamps connected to a single unit does not exceed the power output rating of the unit for the duration of the emergency period.
Exit signs
Rule 46-400 requires that exit signs be:
connected to a dedicated circuit, except where connected to a circuit supplying emergency lighting in the same area,
illuminated by an emergency power supply, where emergency lighting is required by the National Building Code of Canada. Note that the NBC requires that exit signs be illuminated continuously, so no switch, time clock, or other disconnecting means, may be inserted in the circuit.
In the next installment, we will be discussing Section 50 — Diagnostic Imaging Installations. (Note: Sections 48 and 50 were deleted in the 23rd Edition)
[1] Source: CSA C22.1:21, Canadian Electrical Code, Part 1 – Safety Standard for Electrical Installations. © 2021 Canadian Standards Association. Please visit store.csagroup.org. With the permission of CSA Group, material is reproduced from CSA Group standard CSA C22.1:21, Canadian Electrical Code, Part 1 – Safety Standard for Electrical Installations. This material is not the complete and official position of CSA Group on the referenced subject, which is represented solely by the Standard in its entirety. While use of the material has been authorized, CSA Group is not responsible for the manner in which the data are presented, nor for any representations and interpretations. No further reproduction is permitted. For more information or to purchase standard(s) from CSA Group, please visit store.csagroup.org or call 1-800-463-6727.
[1] William (Bill) Burr is an associate member of the Canadian Electrical Code, Part 1, Technical Committee and formerly Chair of the Canadian Advisory Council on Electrical Safety (CACES), Chief Electrical and Elevator Inspector for the Province of BC & the Northwest Territories, Director of Electrical and Gas Standards Development and Director of Conformity Assessment at CSA Group. Bill can be reached at Burr and Associates Consulting billburr@gmail.com.