Developing Employees Through Effective Coaching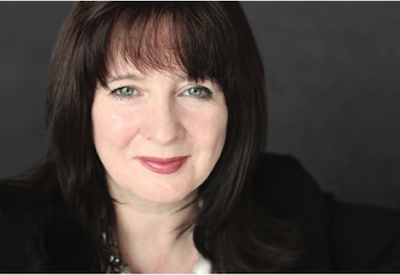 April 14, 2022
By Michelle Branigan, CEO
Electricity Human Resources Canada
One implication of the constant change that organizations find themselves operating in these days is its effect on traditional management styles. What used to work in a command-and-control type environment, where managers taught their employees 'everything they know', is no longer feasible. Managers today don't always know the answers. Additionally, as we see the aging baby-boomers retire, those answers may be lost if companies have not instituted sound knowledge management and transfer practices.
Throw in the new concept of the hybrid workplace and the need to engage and train employees both in and out of the traditional workplace makes it even more of a challenge for managers and supervisors.
Today's organizations need to be agile and are exploring environments where employees are given support and guidance rather than simply instructions. In this manner, employees learn to adapt and rely on themselves and are armed to work in this state of change to find solutions and exercise critical thinking skills. The role of the manager has become the role of coach, and coaching provides for learning that cannot be had in the classroom.
The Benefits of Coaching for Organizations
Employers that can equip their managers, supervisors, and journeymen with workplace coaching skills, are enabling them to develop talent within the organization. Employees are inspired to achieve their best, and organizational performance and productivity increases as a result. Moreover, this high level of employee engagement sees enhanced commitment to the organization, which in turn drives how hard an employee is willing to work. All this combined with improved moral, motivation, and retention, yield benefits to a productive and resilient organization.
The Benefits of Coaching for Managers
Managers themselves stand to benefit from improving their own coaching skills. Beyond enhancing communication and interpersonal skills, their relationships with employees will improve as a result. Other benefits include
· An enhanced reputation as a manager who supports and develops employees.
· Less time needed to supervise as employees become more independent.
· Increased team productivity when employees know the tasks and the job.
· Reduction in errors as employee competence increases.
· The means to diagnose performance problems and correct unsatisfactory performance.
The Benefits for Employees
Most employees are open to the opportunity for personal learning and development that coaching can deliver. Through coaching, employees improve their decision-making and problem-solving skills, further this builds confidence in their ability to deliver results. They also develop greater adaptability to change and thus resilience as the organization grows. Other benefits for employees in a coaching relationship include
· Developed self-awareness, confidence, and new perspectives.
· Clarity in roles and objectives.
· Ability to overcome obstacles.
· Improved time-management and prioritizing skills
What Makes a Coach Effective?
There is no one formula for an effective coach, but there are some common characteristics. Below is a comparison of Effective and Less Effective Coaching styles. See if you recognize any of these characteristics in yourself.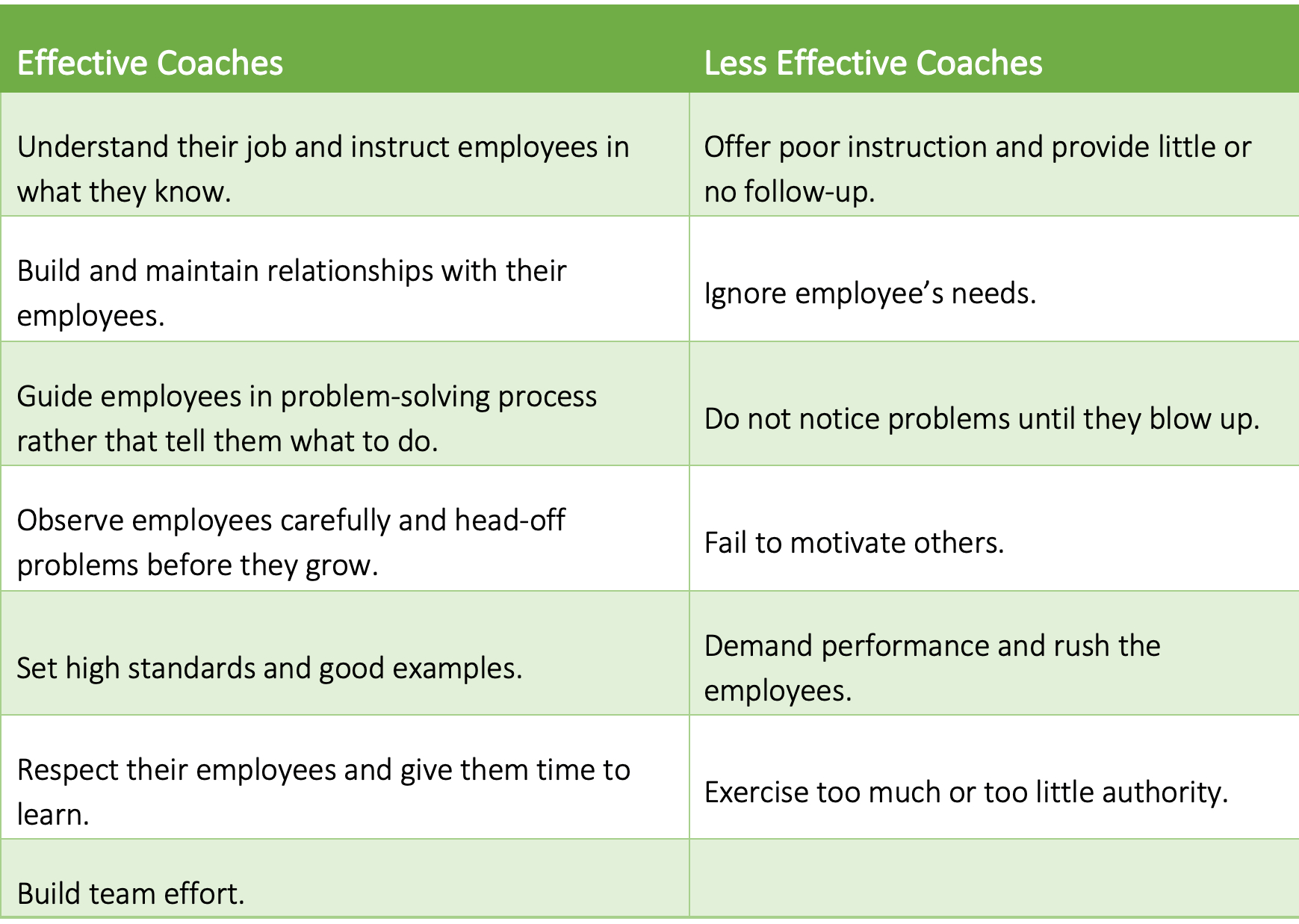 Effective coaching improves lines of communication and increases employee confidence. Coaching is not only a mechanism for knowledge transfer, but also a tool for increased retention and performance benefiting employees, the organization, and the electricity sector. It can give your organization a competitive advantage in these days of constant change.