The Future of Smart Home Technology, Upcoming Products, and Other Thoughts: a Discussion with Schneider Electric's David O'Reilly
June 23, 2022
By Elle Bremmer
Recently, I had the pleasure of sitting down with David O'Reilly, Vice President Home & Distribution and Secure Power Divisions with Schneider Electric Canada for a discussion regarding the Wiser EnergyTM smart home solution, the Wiser Approved training program, and his thoughts on several different subjects, including sustainability and future technologies currently in the works at Schneider Electric. David has been with the company for five and a half years in his role.
We recently published a study (version en français ICI) from Schneider Electric showing a strong interest from Canadians in smart home technology. Interestingly, the study claimed that 98% of Canadians have heard of smart home technology, yet only 17% of households have adopted and integrated the technology. I asked David to explain the importance of smart-home technology, as well as this discrepancy in accessibility:
"From the survey perspective we certainly saw that Canadian homeowners see a range of benefits to smart home technology, and what it told us is that Canadians are very interested in using technology to enable their home to be smart, effective, efficient, but also at the same time use less energy. When we looked at that though we also saw some barriers to the interest in the adoption [of smart home technologies]. 58% of Canadians told us that saving money is very important, using less energy, and having good control over their home when they're not there are very interesting to them. At the same time, over half, 57% said that the initial cost of purchase for the owner and the installation of the smart home technology is a barrier. So they're interested in it, they want to see it, but they see cost as a barrier."
To add to that, "about half [are] worried about data privacy, just a little under 50%. So as we thought and evaluated that data, the way we were viewing this was that for Canadians to truly transform the way in which they consume energy at home, it's critical to go beyond traditional methods of just energy management, and they really need to leverage the latest technology and solutions to have a real impact on climate, so that's where our solutions like Wiser EnergyTM for the home come in. And our Wiser Home energy solution (version en français ICI) connects directly to the homeowner's panel, where their breakers are, and is able to automatically read and monitor in a proactive way the energy load to every switch and outlet in your home, in real time. Energy is not just a matter of turning things off or turning things on, the real power that Wiser EnergyTM provides homeowners is in understanding how much power each device in their home is using at any given point during the day. Again, it's not just about lights being on or off, or thermostats being at a certain level, it's about the energy usage. And data is power, right? So it's not just consuming less, it's consuming smarter, that's really the way we look at it."
As many know, well-educated and well-trained employees can be critical in the success of a product. Given the current labour shortage, (version en français n'est pas encore disponible) a strong and easily accessible training program for those in the industry is extremely important, such as the Wiser Approved Installer program where electricians can gain more specialization in smart-home technologies. Having more specialized individuals working with these technologies will ultimately make them more accessible and more universal for residential and commercial settings alike.
David agrees, stating that "training is critical. We're constantly working with our broader ecosystem of electrical distributors and electrical contractors and electricians to ensure that we are providing to them the latest insights into how our technology works, the latest technology that's coming, and we do that through a combination of online on our Schneider Electric website, but also in conjunction (when it gets a little more in-depth or technical), with our wholesale distribution partners who are critical to our success. And what we will do is in certain instances we can provide training for contractors through them. You know smart home technology is increasingly popular and familiar as I said at the outset, and technology will become a must-have knowledge for residential electrical contractors. And the training really needs to go beyond just explaining the function, they need to understand how it's made, why it's made, how it operates, how it connects to other technologies, and that's how we ultimately do it."
Speaking of new technologies, I also asked David if there were any developments or new products on the horizon that he could share with me. He opened up, explaining two new exciting launches that we can anticipate in the future. One being a Home Energy Centre, and the other being EVLink. Schneider Electric's answer to a world demanding a higher quantity and a higher use of electric vehicles in general.
"A big portion of my job is not only looking after the day-to-day, but it's also mapping out where we're taking Schneider Electric offers that are available now and in the future for Canadian customers. And so, we have a new lineup of connected breakers coming out that will provide greater insight and connectivity through Wiser– a lot more On/Off capability and control capability. I can say that we have something called our Home Energy Centre coming out, and the Home Energy Centre should be out in mid-2023, that's our target. That's a very exciting offer for us! So as more and more customers install solar technology on to their homes, the Home Energy Centre provides the ability to control the flow of energy to either battery backup through an inverter or back onto the grid, letting the homeowner control when their battery bank is fully charged if they want to continue to have the load run that way, or if they want to use the inverter to send it back out to the grid, which the Ontario government and many other provincial governments allow you to do. And that's actually an integrated platform where the panel itself would be integrated in with the meter, the panel, as well as the inverter, connected to the solar of the home, and that's exciting for us."
"And the other thing that we're working on very diligently that we don't have a date for a Canadian launch for yet – but it is coming – are electric vehicle chargers. Our solution for this globally is called EVLink, and EVLink will be launched in Canada, and we will have a solution for the individual single-family home. We will have a solution for multi-tenant, as well as commercial environments, so we're pretty excited about that. We had electric vehicle chargers in Canada many years ago and many of them are still operational in a number of geographies, but we stopped it and we began to look at where the standards and codes are going with this. So, we believe that once standards and codes are decided for electric vehicle chargers in Canada, which should be in the not-too-distant future, then we will match that up and launch our EVLink solution here."
I asked David if he thought that smart home technology, such as the Wiser Energy system could be mandatory in the future for new builds, in the way that EV chargers are currently in many municipalities and some provinces in accordance with respective climate goals. He didn't think that would be happening anytime soon, but that it wouldn't be impossible in the distant future: "We spend a lot of time talking to provincial and federal people about future policy on this sort of thing and where we think it should go, we're asked for our opinions. I do believe that we could someday see a point at which smart home technology that monitors and utilizes AI insights to check and watch energy usage could be mandatory, but it's not on the horizon right now."
David continued, and our conversation veered towards Schneider Electric's climate pledge and objectives, as well as sustainability in general:
"When we talk a lot about the "carbon conundrum" as I call it, which is meeting our carbon goals by 2030 and then 2050. We spend an inordinate amount of time talking about the power generation side, so how the power is generated. But if you look at the big macro things that are happening in the world today [you see that] we have a huge number of people moving globally from rural areas to urban centres—and they're using more electricity. You see data centre usage going up substantially. You see factory industrialization happening at a scale in the developing world that's also demanding and consuming a great deal of energy. We will never solve the carbon conundrum by focusing on the power generation side. What we need to begin thinking about is how do we become– we being all of us as individuals– in our home environments, 2.5 times more efficient than we are today? Because using that as the metric will be the only way that we will be able to solve this. So, it's not just a matter of producing or generating the power in a more efficient way, which still does need to be done, you know, using less fossil fuels and more renewables, but it also needs to focus on how we're using energy in our homes and in our businesses more effectively."
"When you think about where Schneider Electric is spending its time, trying to provide our clients insights by IoT enabling operating technology, by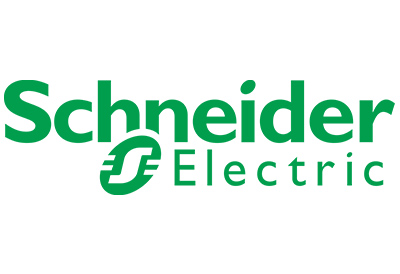 IoT enabling, and providing insight into our homes' energy usage through things like Wiser EnergyTM—this is really going to help get us there, and we really need to get that message out to a much broader market. You know, Wiser EnergyTM is a fascinating thing, even just in terms of the AI capabilities of it. Someone at a recent tradeshow asked me, what happens if I plug a device into one room, and then I unplug that device and plug it into another room. [In that case], we always use the vacuum example. Wiser EnergyTM is smart enough to automatically read the load signal and identify that that device is a refrigerator, and that device is a microwave, and that's a flat-screen TV, but this is a vacuum. When you move that vacuum, as an example, from one room to another, it will tell you that it has been moved to the living room or to the den, or to a bedroom. And it will say whether it's using more load time in a given room—probably in a place like a kitchen or living room more so than say in a bedroom or upstairs hallway, right?"
I followed this up by asking how this fits into Schneider Electric's sustainability goals, and he told me that "We believe that from an energy usage perspective, we have to be 3 times more efficient from the end-user perspective. We feel that the Wiser EnergyTM solution is absolutely what is going to help the broader population get there. But from a Schneider Electric perspective, we've set very aggressive goals ourselves in terms of our climate conditions and our climate goals. We are working very hard to reach our pledge, which is striving toward the 1.5 Celsius climate trajectory, as per the Paris accord (version en français ICI). We feel that we are making some pretty good headway, and we were the most sustainable organization in the world last year, and this year we're certainly right up there with the best of the best. We feel that as an organization, it's not just about what we sell and provide to our end users, but we also have to live every day and deliver on what we pledge ourselves."
This sort of technology enables homeowners to understand, with a lot more precision than ever available before, how and where the energy is being used in their homes, as well as easy solutions to reduce that consumption. For more information on Schneider Electric's Wiser EnergyTM Home technology system, please click HERE.