Discussing New Milwaukee Tools for the Utility Sector with Mike Burke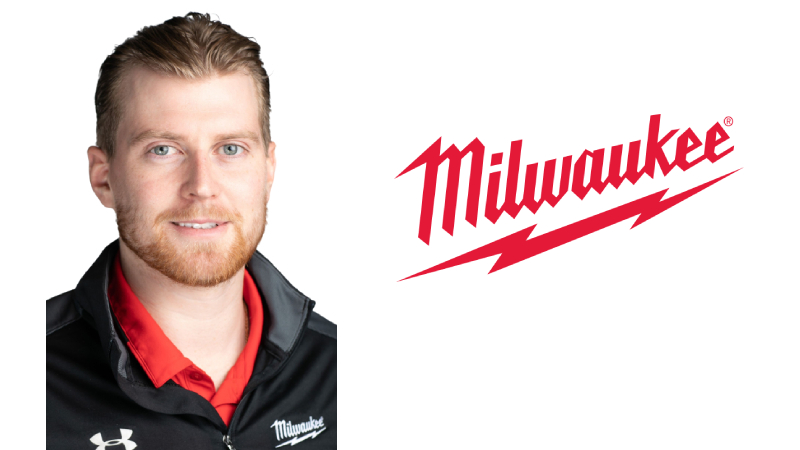 October 28, 2022
By Blake Marchand
Mike Burke is the National Manager for Milwaukee Tool's utility vertical in Canada. We spoke to him to learn more about what is influencing Milwaukee in the utility industry through discussion about some of their recent product releases, as well as learning more about what goes into product development.
Their customer base in the utility space ranges from the larger utilities in the country down to local providers. In terms of the trends within the trade, he said, "One of the biggest things we're seeing in the utility industry right now is people wanting to reduce emissions. That's on the worksite itself, but also on the tools and products they are using."
An easy way for utilities to reduce emissions on the jobsites is to replace gas powered equipment with battery power. For things like lighting, generators, cut off saws, coring rigs, "if you can mitigate the amount of gas you are using on a daily basis with those, it's a great starting point," Burke said.
Milwaukee's new MX™ System is designed to provide power on par with traditional gas-powered tools without the hassle of maintenance. The battery is one of their bigger innovations for Burke, as Milwaukee has improved the technology to provide a 3 HP battery alternative to gas powered and corded equipment. This innovative battery reduces the hazard of gas emissions on site without sacrificing power and affirms the MX™ System as a leading competitor within the market.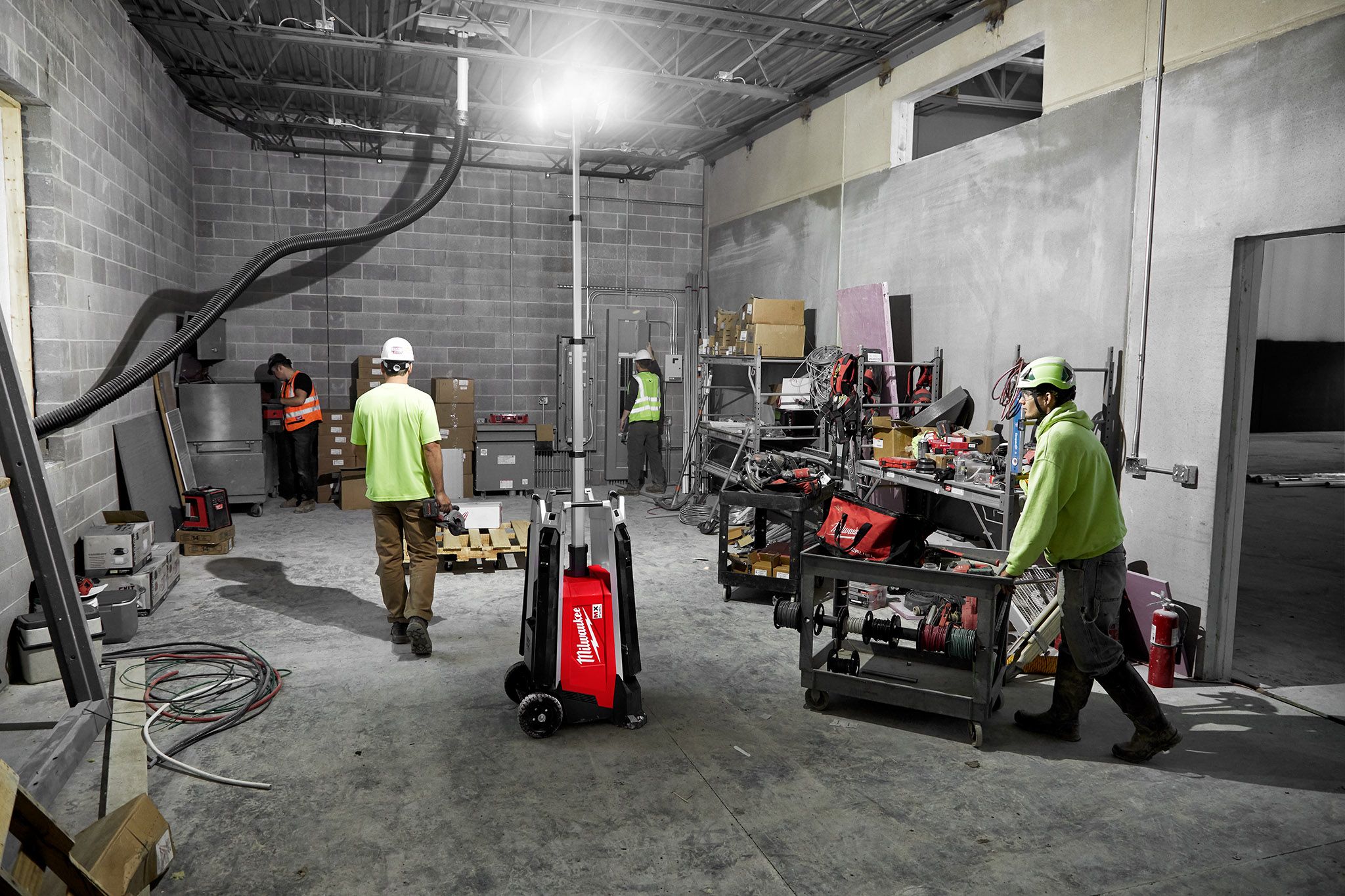 An example is the recently launched Milwaukee MX FUEL™ Tower Light, which is a more affordable alternative to tow-behind diesel lights – primarily because it eliminates the recurring costs of renting and fueling gas powered lighting, without sacrificing performance as it still produces 27,000 lumens.
Milwaukee plans to continue adding new solutions to the MX FUEL™ line up in the coming years, with two products launching in 2023 and 15 more in development. The MX FUEL™ REDLITHIUM™ can also be plugged into an extension cord for all-day operation as well as charge any MX FUEL™ REDLITHIUM™ battery pack. And similar to the M18™ and M12™ systems the battery packs, they are interchangeable with other MX tools/products.
Lighting is an important aspect of safety on the jobsite, and in aim to make the jobsite truly cordless, Milwaukee saw an opportunity to provide a solution that's flexible and adaptable for users The Milwaukee M18™ Utility Search light for example, can be mounted and hardwired to utility trucks, it's cordless and has spot and flood lighting functions.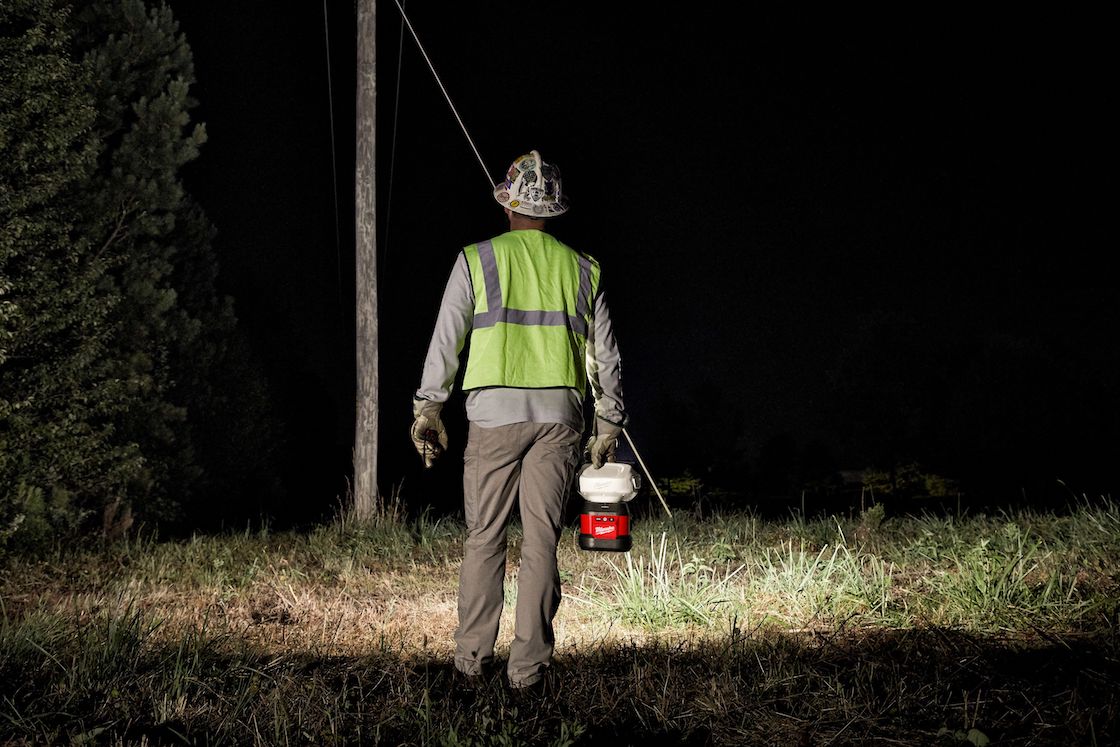 The light can be hardwired to the truck but comes with a battery-operated base so you can remove the light form the truck and still have the same light output.
"There's been user frustrations where they show up to a job site and sometimes, they have to bring two trucks just to get the lighting proper."
For example, if the bucket needs to be placed in a position that blocks out the light, a second truck may be required to safely light the site. That is one of the pain points Milwaukee is trying to address. The search light can be unhooked to change the angle of the light so that second truck isn't needed.
"That allows linemen to stay operational longer, and safety is obviously of the utmost importance for any of these high voltage linemen, it's absolutely safety first," noted Burke.
The portable base is magnetic and can be mounted on all-terrain vehicles when the work site isn't accessible by road.
The spot function reaches 1,250 yards with 4,250 Lumens output and includes a flood function.
Linemen often have to work in difficult conditions, Burke said, "The more light you can give them, the safer they feel."
The M18™ Fuel Utility Fencing Stapler is another product that aims to improve efficiency as well as safety in addressing a specific pain point Milwaukee took away from their end users.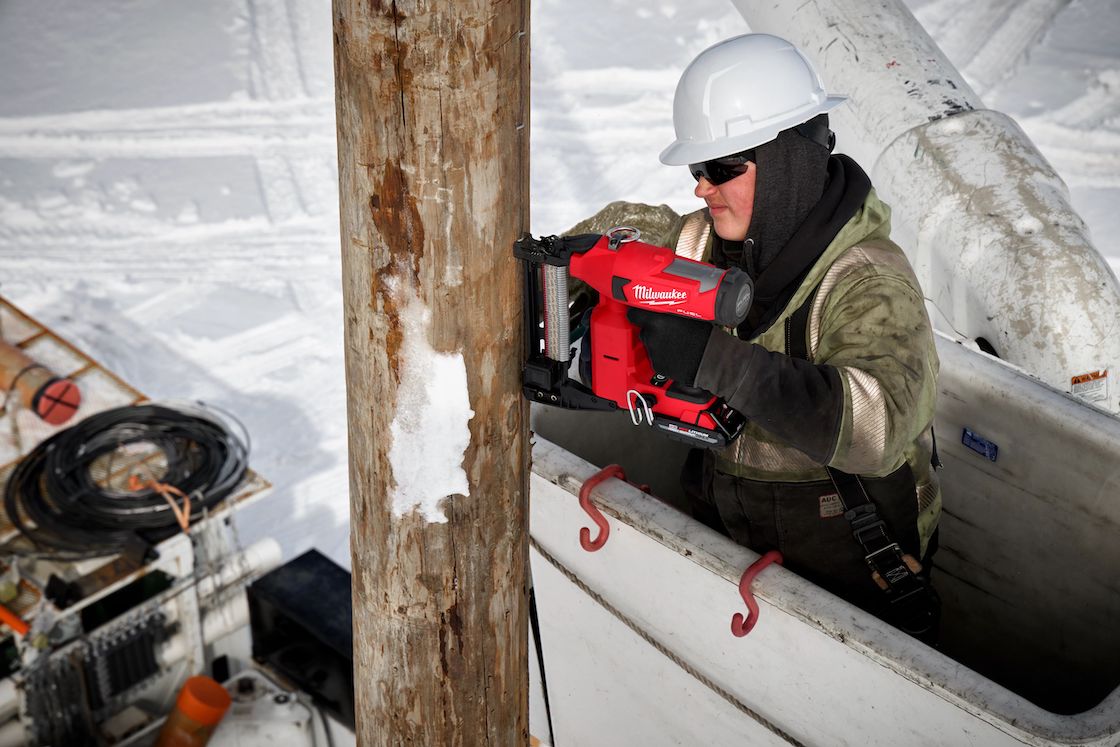 The Utility Stapler is designed specifically for stapling grounding wires onto utility poles, providing 6X Increase in productivity and a reduction in Peak Muscle Effort compared to Manual Staple Installation.. "As soon as we put it in our users' hands, they loved it. We had feedback from Hydro One that said this was the best thing since sliced bread," Burke mentioned, "because they've never had anything like this in the utility space before, it seems so simple it's just that nobody has taken the time to listen to the end user and develop a product that they've been calling for, for a long time."
The cordless stapler is designed for compatibility with our 9 Gauge Galvanized Staples (sold separately) available in three sizes: 1 ½", 1 ¾", 2" and has to ability to sink up to 600 staples per charge. The M18™ battery is compatible with all M18™ solutions, powering over 250 tools.
Consolidating tools into one battery line was obviously an important focus for convivence and reliability in the field.
Customer feedback is a big part of tool development process, "That's how all of our products are developed," Burke said. The Utility Stapler is good example of that, as well as their M18 FUEL™ 6T Linear Crimper.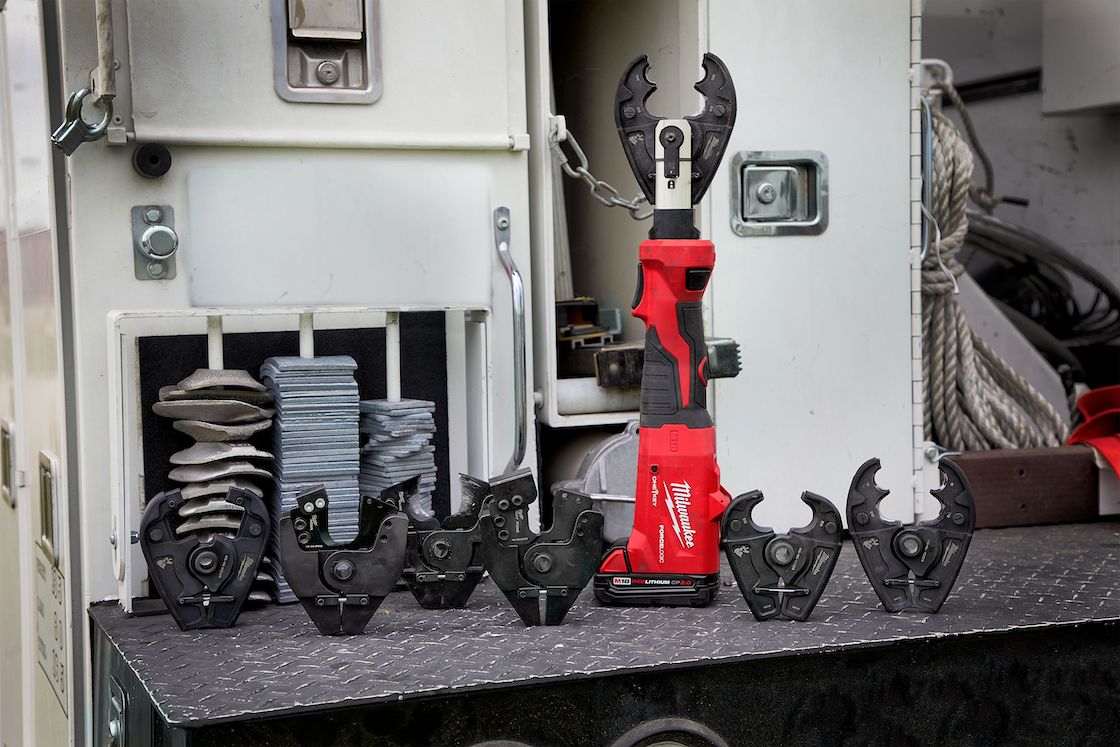 The 6 Ton Utility Inline is a second generation, although the first generation is still available because its better suited for some of Milwaukee's utility customers.
"In 2020, we started developing a product based off the pain points some of our utilities had, additions that they wanted to see on our original 6 Ton, so we developed that product for them."
For example, enlargement of the trigger area, slimmed down handle for easier operator use, and electronic release for situations where the mechanical release doesn't work.
"We still kept the versatility of being able to not only crimp with this but also to cut ACSR, EHS Guy Wire, copper, and aluminum, but we added some of those features that we heard from our users – and that's kind of a staple on the Milwaukee side, is not just developing one product and that's it, move on to the next one – how can we continuously make those better?"
Engaging with the industry to continually develop and improve products is an integral part of the development process for new tools/products. All the major provincial utilities have their own internal systems and catalogues for the products/tools they are approved to use. Burke, as well as Milwaukee's Product Managers will work with the committees and training centres that approve products for use, those committees direct them to operational staff to give feedback on the products.
"It needs to pass a strict test and we need to provide a lot of documentation around live lines for these tools to be approved by a provincial utility," said Burke. But ultimately the process allows them to develop a better product.
"We want to have the relationships with those people, that they trust us and understand that we're a partnership, we're there to find a common goal of: yes, we want to sell tools, but we want to make their life more efficient and safer," said Burke on the importance of their industry relationships. Being on the same page with utilities allows them to develop products that are tailored to the application.