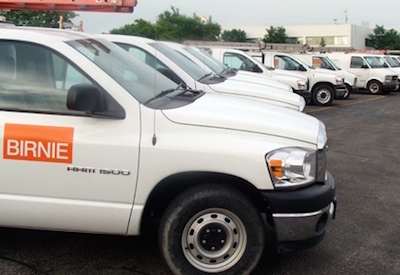 March 30 2016
Founded in 1967, Birnie Electric's 100+ electricians sustain the family owned firm's reputation for quality and reliability.
Based in Mississauga, ON, Birnie Electric is committed to being a leading electrical provider in two distinct areas:
• design-build — completing projects on time and on budget, while ensuring a safe environment for employees and partners
• residential — delivering an exclusive, non-invasive residential Electrical Hazards Detection program that detects hazards hidden behind the walls before they become emergencies
Birnie Electric is the exclusive provider of Birnie CurrentSAFE, an innovative residential program launched in 2010 that detects electrical hazards behind the walls before they become emergencies. Acquiring Canada Electric in 2011 added expertise and extensive experience in high-rise office complexes and health-care facilities. The firm also has specialized expertise in Green technology and energy efficiency, making it a partner of choice for meeting LEED objectives.
The company is committed to a 10-step safety program featuring extensive and ongoing training, and based on the premise that creating safe workplaces is simply good business. Safety program components include:
1. Know our responsibilities
2. Involve our workers
3. Identify relevant hazards
4. Assess the actual risks
5. Control the risks
6. Inform, train and supervise
7. Put safety into Purchasing
8. Manage incidents and injuries
9. Keep records
10. Monitor, review and improve
The firm is led by Principal/Owner Tim Birnie, who joined the family business, founded by his father, in 1981. Tim became head of the company in 2006. Find out more about Birnie Electric: www.birnie.com/home/.