Guide to the Canadian Electrical Code, Part 1 , 25th Edition– A Road Map: Section 66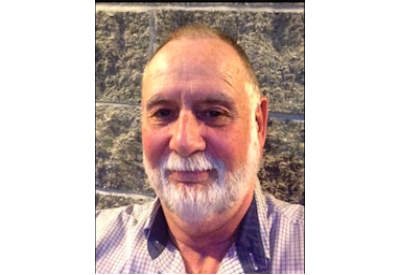 July 8, 2022
By William (Bill) Burr
The Code is a comprehensive document. Sometimes it can seem quite daunting to find the information you need quickly. This series of articles provides a guide to help users find their way through this critical document. These articles do not intend to replace the notes in Appendix B or the explanations of individual requirements contained in the CEC Handbook* but hopefully provide help to navigate the Code.
Section 66 — Amusement Parks, Midways, Carnivals, Film and TV Sets, TV Remote Broadcasting Locations and Travelling Shows.
Rule 66-000 notes that this is a supplementary or amendatory section of the Code to the General Sections and applies to the temporary installation of electrical equipment for amusement parks; midways; carnivals; fairs; film, television, and radio productions; remote broadcasting and recording locations; live performance and entertainment events; touring shows and productions; concerts; sporting events; trade shows; and similar events. The CEC Handbook* provides additional helpful explanations and diagrams.
For installing electrical equipment forming part of an amusement ride, refer to CAN/CSA-Z267 – Safety Code for Amusement Rides and Devices.
Rule 66-002 contains unique terminology definitions used in this section for amusement parks, amusement rides and concessions.
Section 66 is divided into 6 parts – General, Grounding, Services and Distribution, Wiring Methods and Equipment, Single-conductor cables, and Motors.
General
The general requirement rules apply to the installation of all equipment under this section.
Rule 66-100 provides requirements for supporting cables and:
limits them on structures supporting amusement rides, to decorative lighting, signal, communication, and control circuits,
limits circuits for decorative lighting and control to only be installed on the structure of one amusement ride, and
specifies minimum clearance for overhead cables of:

5 m across highways, streets, lanes, and alleys,
5 m across areas accessible to vehicles, and
5 m across areas accessible to pedestrians.
Rule 66-102 requires the protection of electrical equipment from mechanical or other damage and guarded for persons' safety as per Rule 2-200.
Grounding
Rule 66-200 sets out the grounding requirements for mobile generators, including:
grounding of service and distribution as per Section 10,
connection of grounding electrodes of mobile generators with single conductor, plug-in, locking-type cable connectors,
providing a minimum No. 4 AWG dedicated grounding conductor for the mobile generator, run directly by the shortest route, with a maximum 50 m total length, and
no more than two sets of mated, in-line, single-pin connections.
Rule 66-202 requires all exposed non-current-carrying metal parts of fixed electrical equipment, such as:
motor frames,
starters, and switch boxes,
parts of rides,
concessions, and ticket booths,
moving electrically operated equipment, and
cord-connected, operator-controlled remote stations
be bonded to ground by the bonding conductor in the supply cord or by a separate minimum No. 6 AWG insulated flexible copper bonding conductor connected to the grounded circuit conductor at the service disconnect.
Services and distribution
Rule 66-300 specifies that:
service equipment be suitably sized for the connected load,
enclosures are lockable, and
generators are accessible only to authorized persons.
Rule 66-302 requires that the mounting of service equipment be on a solid backing and be weatherproof or protected from the weather by a weatherproof enclosure.
Rule 66-304 requires the distribution equipment of each concession and ride to be provided with a fused disconnect switch or circuit breaker and that enclosures for switches, panelboards, and splitters be lockable.
Wiring methods and equipment
Rule 66-400 specifies that, for wiring methods, except for single-conductor cables, all wiring be done as per Section 12. In addition, cords, cables, conduits and other equipment must:
be protected from physical damage
for cords, be:

hard-usage type, in good repair, and provided with strain relief entering enclosures and plug-in connectors,
suitable for outdoor use if exposed to the weather, and
where plug-in connections are used have:

different ampere rated connectors and receptacles designed to prevent cross-connection,
the female connector attached to the load end of the cord (except for the grounded conductor and the bonding conductor of single conductor cables), and
an ac multi-conductor connector, if used, polarized,

for temporary intermittent lighting load installations (except for amusement parks, midways, carnivals, home shows, and tent meetings), receptacles rated 15 A, conforming to CSA configuration 5-15R rated 120 V, hospital grade, and protected by a fuse or circuit breaker rated not greater than 20 A, may be used,
for temporary wiring for portable stage equipment, be as per Rules 44-350, 44-352, and 44-356.
Rule 66-402 specifies requirements for the installation of equipment:
lighting streamers must be of extra-hard-usage outdoor flexible cord with weatherproof lampholders, with terminals of a type that puncture the insulation contacting the conductors, or permanently attached leads connected to the cord,
fluorescent luminaires must not be mounted end-to-end unless marked for that purpose,
incandescent lampholders must be the screwshell type, except bayonet-type lampholders are OK for film, TV sets, and TV remotes,
all equipment intended for use outdoors must be protected from inclement weather or be suitable for the location.
Rule 66-404 requires that 5-15R or 5-20R receptacles installed in itinerant midways, carnivals, fairs, and festivals supplying loads in outdoor or damp locations, must be protected by a ground fault circuit interrupter of the Class A type.
Single-conductor cables
Rule 66-450 provides that single-conductor cables may be No. 4 AWG and larger if they are:
suitable for the intended application and the rated voltage,
a matched set with all conductors of the circuit, including the bonding conductor, of the same length, and
covered or guarded to prevent tripping hazards.
Rule 66-452 requires that, except for fixed wiring, single-conductor cables must be prevented from inadvertent movement, where the available fault current exceeds 10,000 A, by current-limiting overcurrent devices.
Rule 66-454 specifies that free air ratings be as per correction factors in Section 4. However, an exception is made for temporary installations where single conductor bundles are separated by at least one bundle diameter. In this case, free air ratings without correction factors may be used.
Rule 66-456 guides the use of single-conductor cable connections and requires that connections:
be inaccessible to unqualified persons;
for plug-in connectors, be of a locking type, incorporate a mechanical interlock or colour-coding, and have sealed or capped non-used connections,
only be connected in parallel to reduce voltage drop, and if so, have overcurrent protection sized for the smallest conductor ampacity,
for tapping tees, paralleling tees, or rigid turnarounds:

have no more than one tapping or parallel tee per conductor at any one point in the power distribution system,
have no mechanical strain on the connection,
not be directly connected to a single-pin plug or connector, rigidly housed in a multiple-connection device, and
Not be directly connected to a panel mount inlet or outlet, or to a multiple-connection device, with a cable less than 2 m in length,

for in-line single-conductor cable connections more than 150 volts-to-ground, be enclosed in a lockable, nonconductive box or similar enclosure with a permanent legible, conspicuous label specifying the circuit voltage,
use a single multiple-connection device for distribution splitting or combining devices requiring more than two load connections per conductor.
Rule 66-458 requires each circuit incorporating single-conductor cables to include a bonding conductor run with the circuit conductors.
Motors
Rule 66-500 requires that all motors be installed as per Section 28.
Rule 66-502 requires that motors be installed only in dry locations unless marked or protected for other locations.
Rule 66-504 allows portable motors to be connected with Type SOW flexible cord.
** CSA Group also publishes the CSA Handbook.
In the next installment, we discuss Section 68 — Pools, tubs, and spas
[1] Source: CSA C22.1:21, Canadian Electrical Code, Part 1 – Safety Standard for Electrical Installations. © 2021 Canadian Standards Association. Please visit store.csagroup.org. With the permission of CSA Group, material is reproduced from CSA Group standard CSA C22.1:21, Canadian Electrical Code, Part 1 – Safety Standard for Electrical Installations. This material is not the complete and official position of CSA Group on the referenced subject, which is represented solely by the Standard in its entirety. While use of the material has been authorized, CSA Group is not responsible for the manner in which the data are presented, nor for any representations and interpretations. No further reproduction is permitted. For more information or to purchase standard(s) from CSA Group, please visit store.csagroup.org or call 1-800-463-6727.