Electrical Injury Day of Recognition: October 6, 2023
The Electrical Injury Day of Recognition is sponsored by the Electrical Contractors Association of Alberta, the Canadian Electrical Contractors Association, and the National Electrical Trade Council.
CECA, ECAA, and NETCO welcome other industries and trade organizations to join us in supporting this initiative to raise awareness of the dangers of electric shock injury so that we may support our workers and our economy.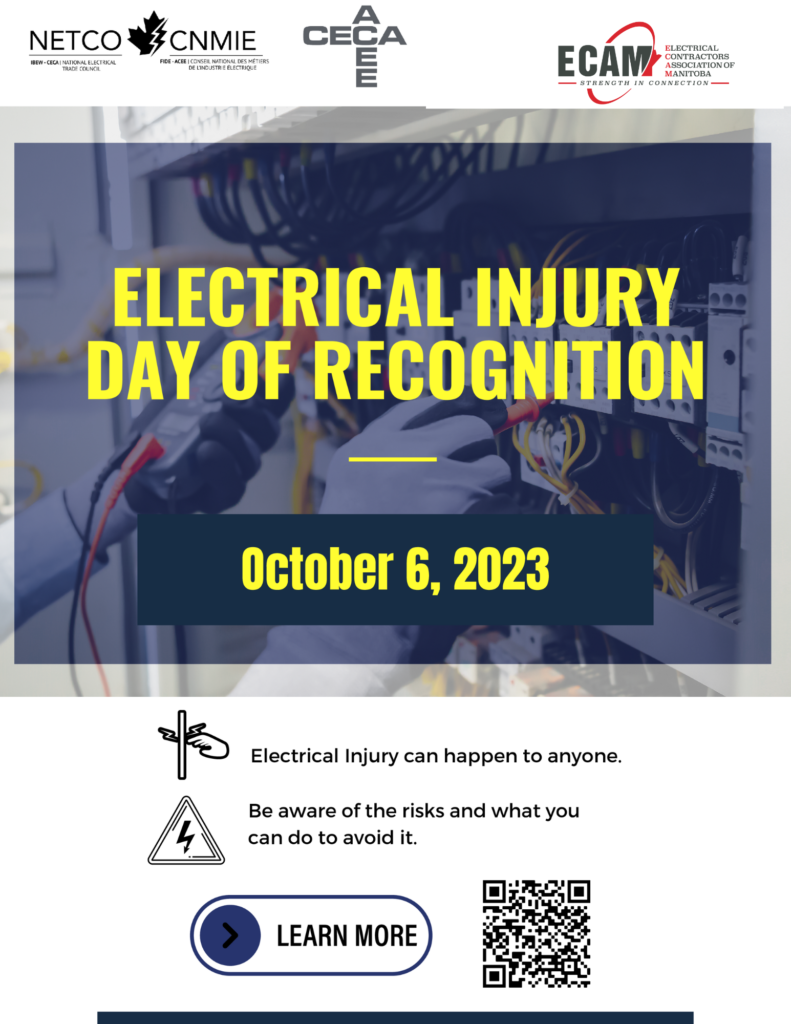 John Knoll's Electrial Shock Story: An Interview with OEL
John Knoll: Long Term Consequences of Electrical Shock Exposure
Additional Resources
Electrical Shock Sequela – Alberta H&S Conference
The Electrical Safety Podcast is focused on exploring the latest trends, innovations, and best practices in the world of electrical safety. We feature interviews with experts, thought leaders, and professionals from across the electrical safety space. We'll also dive into the latest safety standards and regulations, new technologies and techniques for mitigating electrical hazards, and other topics related to electrical safety: (800) The Electrical Safety Podcast – YouTube
IHSA Research Report – Visible and Invisible Consequences of Electrical Injury
Surviving Long Term Sequelae of Electrical Shock Hazard Exposure By Terry Becker, P.Eng., CESCP, IEEE Senior Member.