Ideal Supply Tradeshow Successful in its Return to an In-Person Event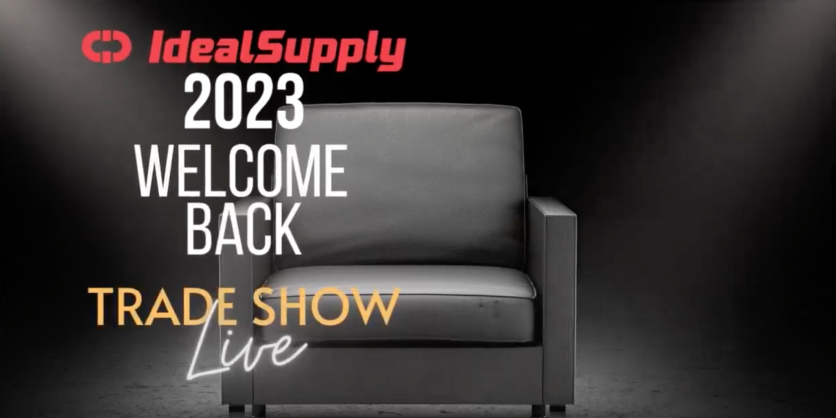 May 4, 2023
By Blake Marchand
Ideal Supply returned to an in-person event for their annual trade show held this past week in Stratford, ON. The Welcome Back Tradeshow also featured a weeklong virtual portion to accommodate those that were unable to make the trip the Stratford Rotary Complex where the event was held. The show is unique because many shows of this size are held in the GTA, giving the industry in the southern region a unique opportunity to get a firsthand look at the latest products, tools, and solutions from many of the industry's leading manufacturers.
The show featured electrical products, lighting, clean energy, EV charging, safety supplies, industrial solutions, with a growing focus on automation and robotics, as well as automotive equipment and parts. The show also featured live training sessions.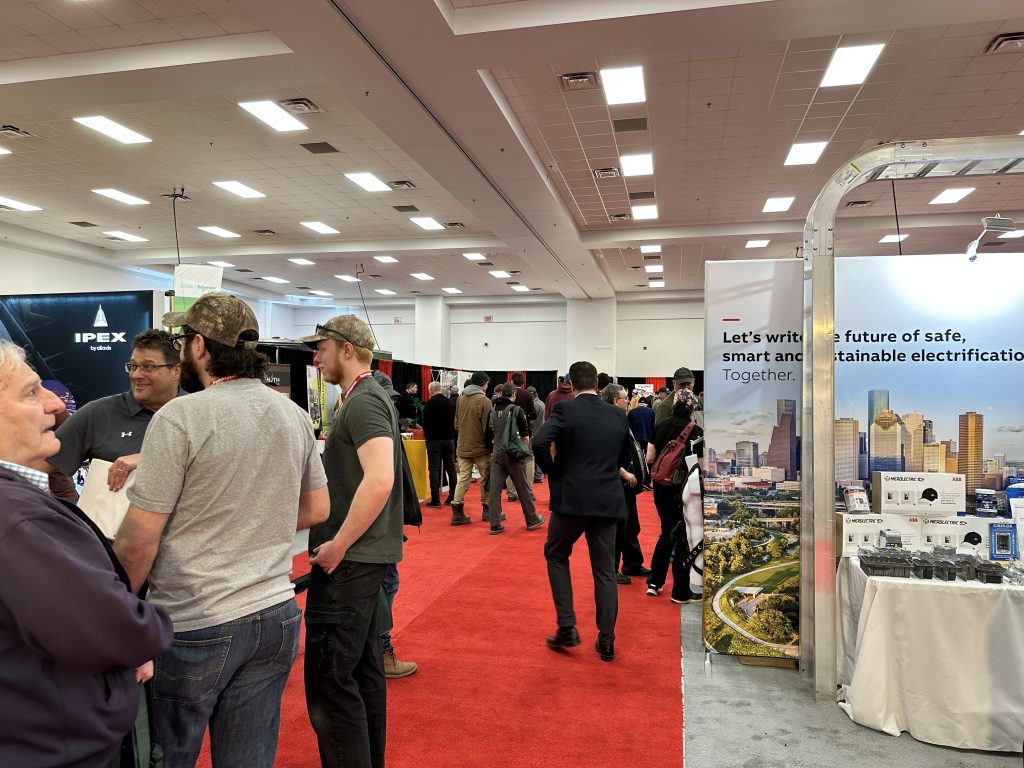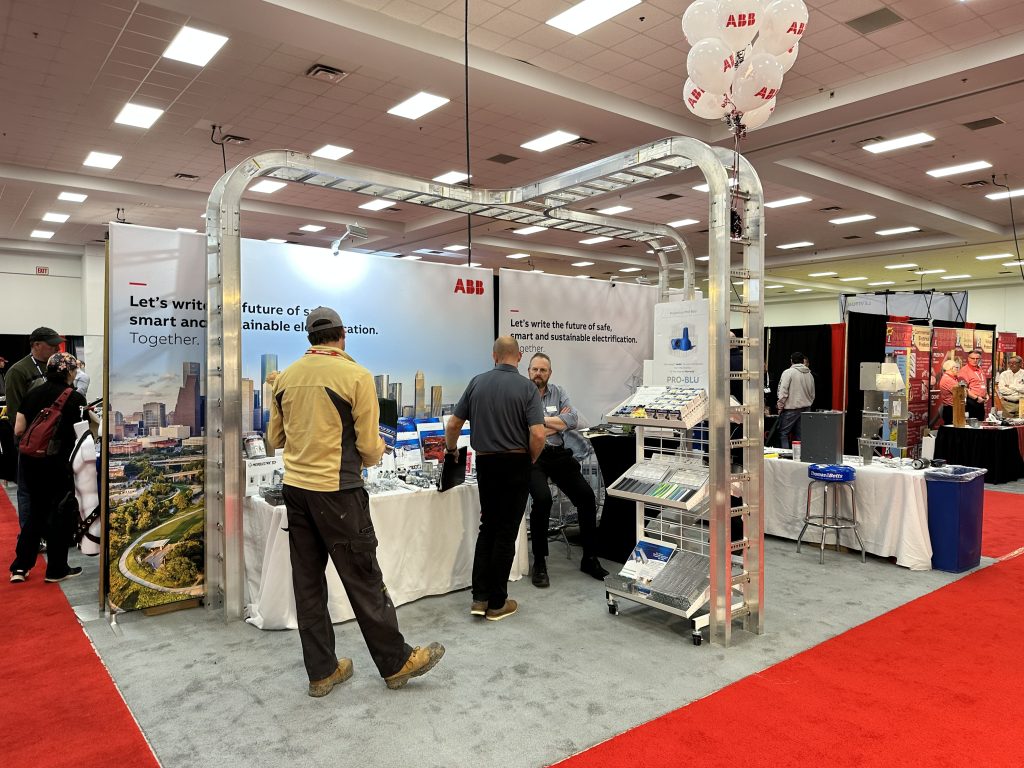 The show was well attended overall, we spoke to several contractors and crews that were excited to get together with the industry and get a look at some new products and solutions. The audience was mixed between electrical, industrial, and automotive, as well as a healthy contingent from the agricultural sector.
"We were thrilled to get back to a physical show this year. Engaging with our customers, conducting in-person training, showcasing new products and services, and building vendor relationships has always been what our show is about," commented Peter Mackie, Ideal Supply Marketing Coordinator.
"While the virtual show provided a great tool for us over the past 3 years, we enjoyed getting back to our roots and seeing everyone in person. With that said, in addition to the physical show, we continued to run a weeklong virtual show, to help reach customers in our expansive trading area that could not make it to the physical two-day show."
We chatted with a couple manufacturers that were happy with the mix of the in-person/virtual show. The online portion kept orders coming steadily between waves of in-person attendees.
IDEAL Industries had one of the more interesting booths, displaying the range of their products while also providing attendees with a chance to test their new line of augers. DeWalt and Milwaukee also had interactive set ups.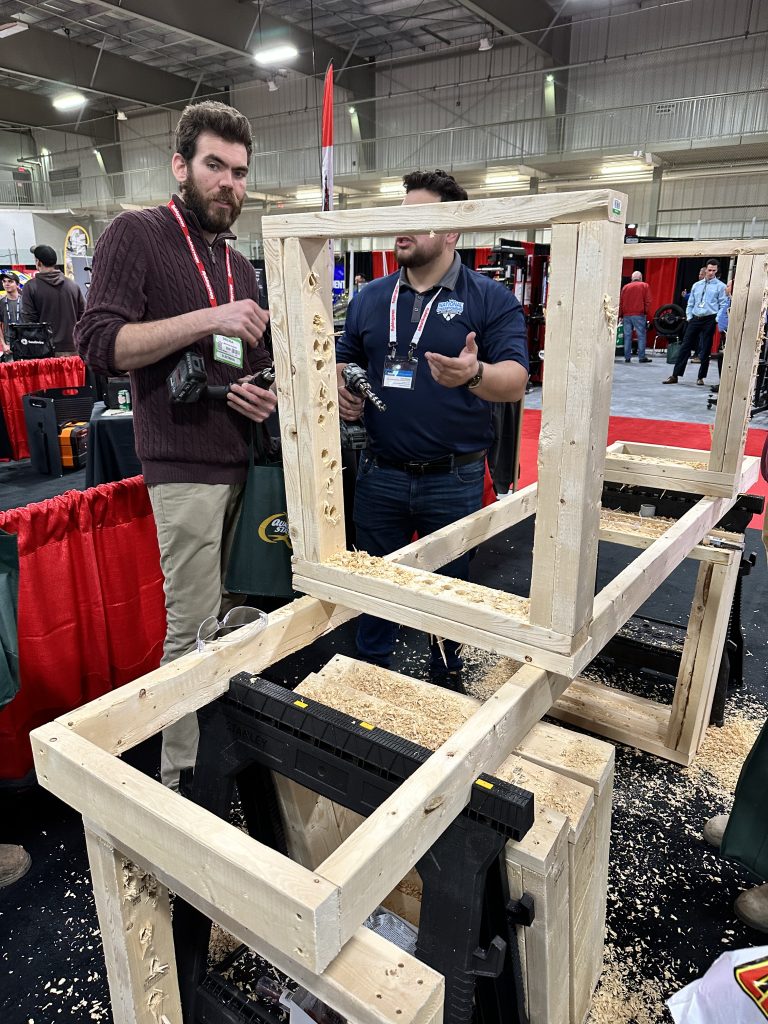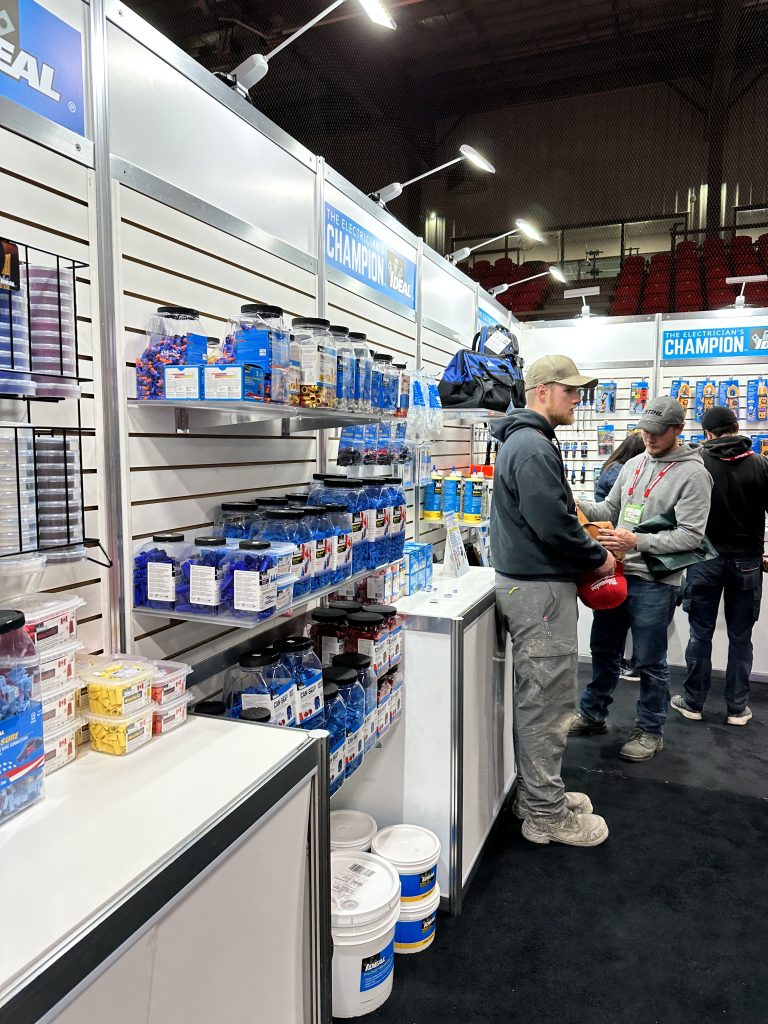 On the day one of the show, EIN was situated between RVE and Flo, two companies out of Quebec that are innovating in the EV charging space. It was interesting to see the traffic past those booths of electricians who either work with EV charging currently or were interested in learning more about it. It seemed that more tended to be the latter, the opportunity for EV charging installations is growing and contractors were interested in learning more. Schneider Electric had an interesting set up, with two large trailers featuring their industrial and automation offerings in one and commercial and residential in the other.
The Ideal Supply staff were busy touring customers around the show, which was split into two halls. The main hall housed the majority of the vendors ranging from automotive, electrical, lighting, automation, and industrial. Most of the large booths highlighted the second hall, as mentioned IDEAL, DeWalt, and Milwaukee had interesting set ups there, Liteline also highlighted the second hall, which also featured several automotive vendors.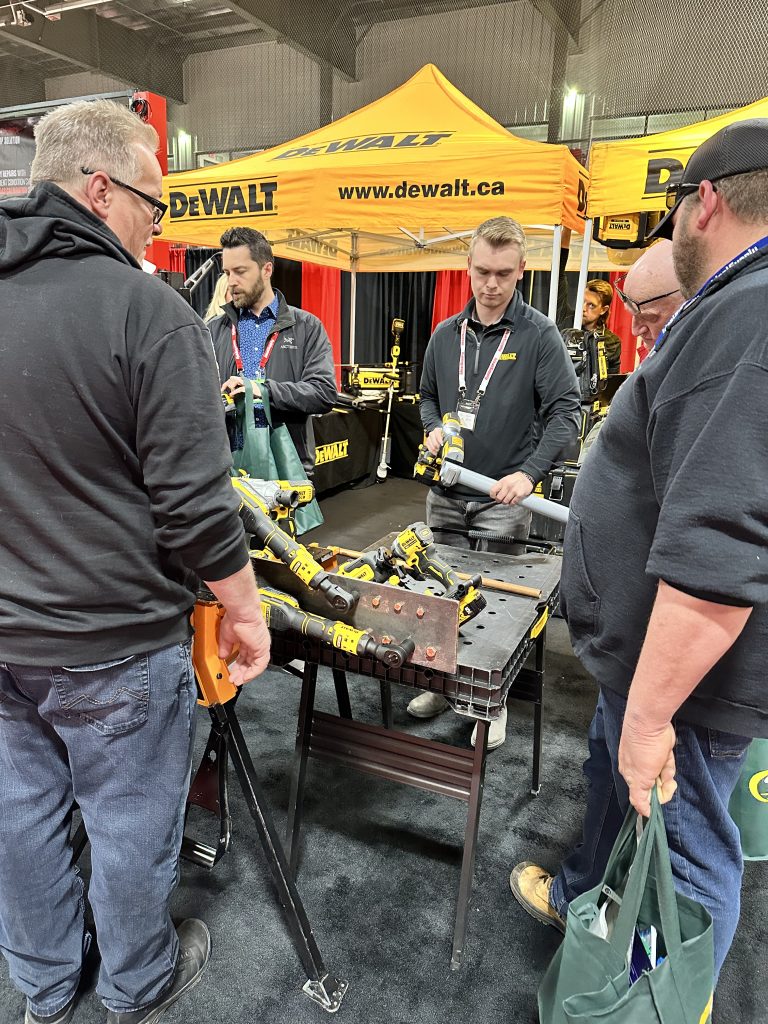 It was great to see the industry coming together, particularly for those in Stratford and the surrounding area, that don't get a chance to come out to a show of this size. In total there was over 150 vendors. Electro-Federation Canada's Daniela Demarco was on the show floor as well, chatting with member companies, and showing their support of the industry.
All-in-all it was a great event. The show ran from 2pm-9pm on both days, with educational sessions being held before show hours. A representative from FLO, which hosted one of the educational sessions, was impressed with the turnout on that front.
"The show as a whole was very successful – we saw a record number of accounts in attendance as well as record highs in training participants," said Mackie. "I want to personally thank all of our customer and vendor partners that took part in the show, and we look forward to seeing everyone next year!"