Procore's Women's Impact Network: Pioneering Inclusion and Empowering Women in Construction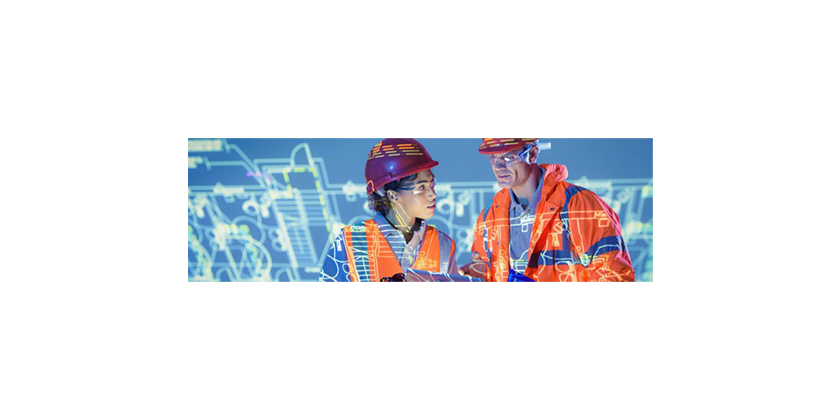 July 18, 2023
A discussion with Rakhi Voria, Procore VP Global Sales
By Elle Bremmer
In the traditionally male-dominated construction industry, Procore is taking charge of promoting diversity and inclusion in the industry. Through their Women's Impact Network (WIN) and other initiatives, Procore is committed to empowering and advancing women in construction. WIN aims to connect, advance, and leverage the collective power of women within the company and the broader industry. We sat down with Rakhi Voria, VP of global sales and development at Procore to explore the support that women need in the industry, the challenges faced by women, and Procore's pioneering efforts in diversity, equity, and inclusion.
Procore's Women's Impact Network (WIN) was established by female executives at Procore to aid in empowering women.
"This past International Women's Day, Procore unified all female-focused employee resource groups into one," says Voria.
Elaborating, she adds, "This group aims to create a more inclusive experience for all employees by connecting, advancing and leveraging the collective power of women at Procore through a focus on vital initiatives around mentorship, learning & development, volunteerism, and Procore ambassadorship."
WIN encompasses all geographies and business groups within the company. Led by Procore employees Jen McBride and Kristen Ramirez, and executive-sponsored by Voria herself, WIN serves as the core of various affinity groups within Procore, ensuring the representation and growth of women across different roles and departments.
While WIN primarily supports Procore employees, the company also invests in supporting the increased presence of women in the wider construction industry through its social impact arm, Procore.org. They provide resources such as a dedicated community platform for Women in Construction (WIC) advocates to connect and interact, live Q&A events and webinars featuring influential industry leaders, and a quarterly WIC newsletter to keep members informed about upcoming events and valuable content.
Some specific examples Voria highlights are the Community platform, serving over 650 global members to keep them up-to-date on WIC activities. She also mentions the Foundations for Progress webinar, which celebrates the progress being made in the industry, and also provides the results of a recent construction retention survey that uncovers why women and people of color leave construction.
Representation
One of the biggest challenges faced by women in the industry is the underrepresentation of their roles, both on and off the jobsite. Procore aims to challenge these stereotypes by promoting diverse representation in construction careers, starting from childhood. Recognizing the need for construction to be a more appealing career choice for girls, they work towards reshaping education and cultural narratives to inspire young women to pursue construction-related fields.
"Women have made significant strides in construction since the "boys' club" days of the past, making their mark in the industry and smashing gender stereotypes along the way. But there's still much work to be done when it comes to retention and representation in leadership roles," says Voria.
In order to overcome biases and stereotypes about women in the construction industry, it is crucial to engage men in the process of change. Despite the significant strides made by women in construction, there is still much work to be done in terms of retention and representation in leadership roles.
Running the numbers
The statistics paint a clear picture of the gender gap in the industry. [a2]
In the United States, women have until recently made up just 10.9% of the construction workforce, with a mere 2.5% holding trades positions. The majority of women in construction, approximately 90%, are confined to office jobs. Similarly, in Canada, women represent only 13% of the construction workforce and comprise just 5% of on-site tradespeople, according to a recent report by BuildForce Canada. However, there is good news in this data. In 2022, the number of women in construction in the US hit the 1 million mark, a first since data started being collected in 1964, bringing the total number of women in the construction workforce to 14%. However, before last year, the number of women in construction hovered between 9 and 10 percent for 25 years.
To address this disparity, mentorship and sponsorship programs have proven to be effective strategies. Mentorship provides invaluable guidance and support, while sponsorship takes it a step further by leveraging the sponsor's influence and reputation to actively advocate for women and create opportunities for them.
Voria emphasizes that the choice to foster a diverse workplace is not merely altruistic, but it is good for business as well. The labour shortage is the biggest problem facing the Canadian construction industry today. In fact, a recent study states that 91% of construction crews report moderate to high levels of difficulty finding skilled workers; 45% of contractors report turning down work due to skilled labour shortages. We can help fill this gap by continuing to draw on hiring from populations that have previously been left out of the industry.
Promoting Equality and Breaking Biases
Promoting equality and breaking biases within the construction industry is crucial for attracting and retaining diverse talent. Procore acknowledges the importance of educating men in the industry to overcome biases and stereotypes about women. Procore encourages mentorship and sponsorship programs where men actively participate in supporting and sponsoring women, particularly in a male-dominated industry like construction. By leveraging their influence, men can help open doors for women and drive meaningful change.
"In order to truly move the needle, we need our male counterparts to actively participate in the dialogue and to help open doors for women in this industry," says Voria.
Bias also manifests in the lack of promotions to leadership roles for women. Procore recognizes the need for better access to networks that can share resources, career opportunities, and support at different stages of life. By fostering such networks and promoting the visibility of women's achievements, biases can be mitigated, and women can envision a future of growth and success within the industry.
Continuing education
Education plays a crucial role in reshaping the construction industry and attracting more diverse talent. Procore is actively involved in reshaping education by providing free access to their software to universities and colleges, helping professors prepare students for the modern jobsite. They also offer continuing education courses that allow construction professionals to gain new knowledge and stay up-to-date with industry trends.
Voria says, "Through our Continuing Education (CE) program, we help construction professionals gain new knowledge and learn about current and future trends in the industry. All Procore Continuing Education courses qualify for CE credit to help professionals fulfill their continuing education requirements for related professional organizations."
Detailing Procore's accomplishments in the sphere of education, she adds, "Since 2015, we've provided 230+ universities/colleges (11 in Canada such as Southern Alberta Institute of Technology (SAIT), New Brunswick Community College, George Brown College, Cégep du Vieux-Montréal, (among others) with free access to our software to help professors prepare students for the modern jobsite. In 2021, we donated US$250,000 to a newly-created HBCU Scholarship Fund we launched in partnership with the Association of General Contractors of America to assist Black and other disadvantaged minority students studying construction at historically Black colleges and universities (HBCUs)."
Ultimately, Procore's Women's Impact Network and their comprehensive initiatives demonstrate a pioneering commitment to inclusion and empowerment of women in the construction industry. Through their efforts, Procore is making a significant impact by connecting women, challenging biases, promoting equality, and reshaping education, ultimately paving the way for a more diverse and thriving construction industry.