Legrand Universal Dimming Module: Bring Precise Control to Complex Lighting Automation Projects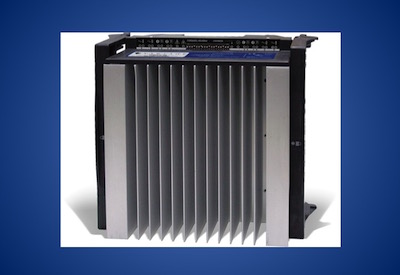 May 31, 2016
Legrand, North America has expanded its lighting control and automation panel (LCAP) architectural dimming product family with the new InFusion Universal Dimming Module (UDM), which provides dimming control of multiple lighting sources.
THIS Wattstopper 120V to 277V module can be mounted in a main or secondary LCAP enclosure and controls up to eight universal loads with up to four line feeds for a total of 32 AMPs per module.
The UDM simplifies the integration with different load types in lighting projects and enables the dimming of any forward or reverse phase LED lighting sources with module locking mechanisms and load by load selectable load type (forward or reverse phase) and auto load-type detection.
The UDM is ideal for commercial projects with a prevalence of phase control dimming for LED lighting. It offers load by load selectable load type (forward or reverse phase) and auto load-type detection through Design Center software. Additional key benefits and features:
Plug & play design: features module locking mechanisms for easy in-field installation, service, and replacement. Design eliminates the need for field wiring to UDM
Custom load linearization profiles: allows each dimming channel to match the dimming curve of the lighting load to provide smooth dimming and consistent lighting
Enhanced programming and field serviceability: offers current sensing for future energy management, field upgradable firmware, and email alerts for serviceability
Code compliant: is fully compliant with California Title 24 (2013). Additionally, the UDM is UL, CUL and CE listed
Built-in protection: includes thermal, current, load type, and irregular load protection
Find out more: www.wattstopper.com/products/architectural-dimming-platform/modules/universal-dimming-module.aspx#.V03-tY-cHIX
 >> Source ALL of your Canadian Electrical products in the Goldbook Directory <<
 Other Products:
Legrand Adds Non-Fusible Safety Switch to IEC 309 Product Line
Legrand Expands Industrial Watertight Product Line
Legrand Launches Best-in-Class Architectural Dimming Panel Platform