Quality Warm Dimming: Reproducing the Ambience of the MR16 Halogen with LED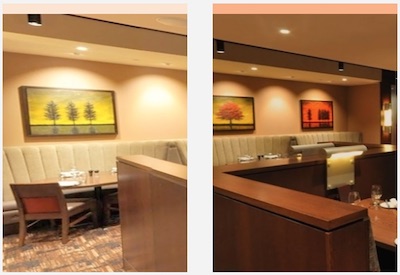 September 7, 2016
Enjoy the warm, appealing glow of a 50 Watt MR16 Halogen bulb in an LED light. Quality Warm Dimming is perfect for restaurants, hotels, spas, lounges, home theatres, dining areas, or wherever you need to warm things up.
Driven by Lumenetix Dynamic Dimming module, Lightheaded downlighting products replicate the curve of a 50 Watt MR16 Halogen lamp and smoothly transitions from a delivered colour temperature of 3050K at full 100% brightness then seamlessly dims down to 1800K at 1% brightness. The 12 Watt LED Module, utilizing the 0-10V dimming protocol, impressively allows viewers to experience the elegant feeling of a serene environment similar to that of a majestic sunset.
The Warm Dimming module has an impressive colour rendering index, (CRI 90+), with a colour consistency of less than 2 MacAdam Ellipse, a variation bordering on the limit of detection of the human eye. On board closed loop optical feedback measures the lumen depreciation of each channel and re-balances the colour model to ensure colour consistency over the life of the module. The Warm Dimming range carries our standard 5 Year Warranty with a longevity value of L70 at 50,000 hrs.
Find out more: lightheadedlighting.com/page/warm-dimming-landing.