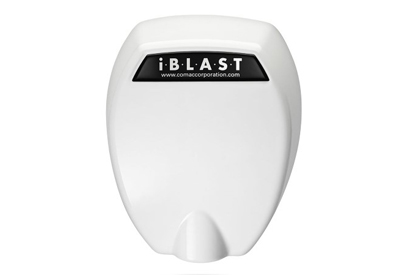 Aug 12, 2021
Applications:
Washrooms and clean up areas, commercial facilities, factories, restaurants and hospitals.
Schools, pools and gyms.
Made for high traffic public areas.
Features:
Universal voltage: automatic voltage switching for an easier installation
Smallest footprint on the market
Fastest drying time on the market
Vandal proof-not scratchable with any sharp object
Automatic infrared actuated sensor, for power conservation and maximum hygiene
High velocity (100 CFM) airflow for ultra high speed hand drying
Robust, vandal proof, tamper-proof design and construction for greater product durability and longevity
Remotely adjustable output airflow temperature
Contributes to LEED and BOMA building certifications
Designed for easy installation
Communicate via GSM or Ethernet with the data center
Go HERE for more information.