New Larger Size Non-Metalic Hole Cover Kit from Arlington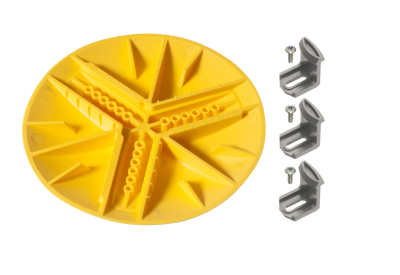 January 6, 2022
Arlington's non-metallic hole cover kits offer the fastest way to cover a hole and ensure compliance with OSHA safety standards on a multi-story building site.
Now available in three sizes that cover the hole range of 1-3/5" to 9-1/14". The new HC3792 fits 3-3/4" to 9-1/4" holes, HC1762 fits 1-3/4" to 6-1/4" holes, and HC1742 fits 1-3/4" to 4-1/4" holes.
Rated for 250lb load.
Go HERE for more information