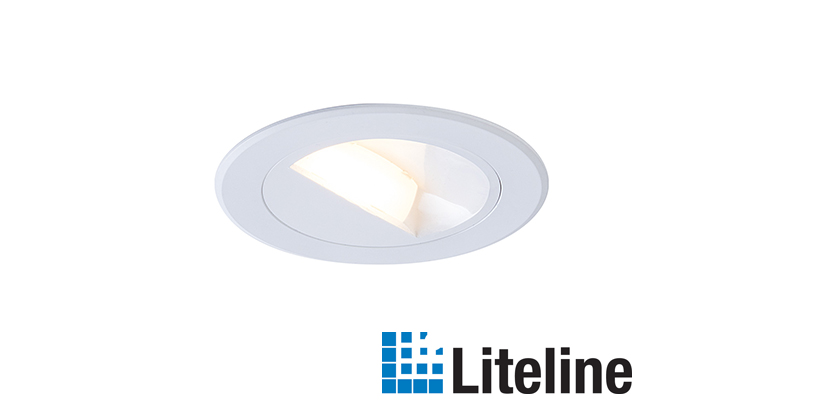 July 24, 2023
The Moon Puck offers a smooth wall wash effect, with a low profile for recessed or surface mount applications. This fixture is perfect for undercabinet areas such as in a kitchen or millwork applications like a bookshelf to illuminate items on the shelf. Link multiple fixtures together for a faster installation. Plus, a Liteline OnCloud Driver Kit is available for smart lighting controls.
The 3 watt wall wash puck is constructed with a metal body and bracket ring, and plastic reflector. The diffuser frosted lens provides for even light distribution, while maintaining low heat dispensation. The bracket ring allows the puck light to be fixed on to various surfaces.
Light Output
The wall wash puck light is available in warm white (3000 K), providing 210 lumens per fixture, 60° beam spread with wall wash effect.
Dimming
100%-10% dimming capability. Use compatible 24V dimming driver (max 50W) to achieve dimming functionality (no driver included).
Linkability
Each fixture provided with bare leads, offering flexibility in linking the puck lights to satisfy any layout (maximum 12 pucks per run).
Mounting
Wall wash pucks can be surface or recess mounted. For recessed mounting, bracket ring can be removed, and fixture attached to the surface using pressure clips.
Operating Temperature
-20°C~40°C (-4°F~104°F)
Go HERE for more information