Littelfuse Expands SB5000 Industrial Shock Block Ground-Fault Circuit Interrupter (GFCI) Series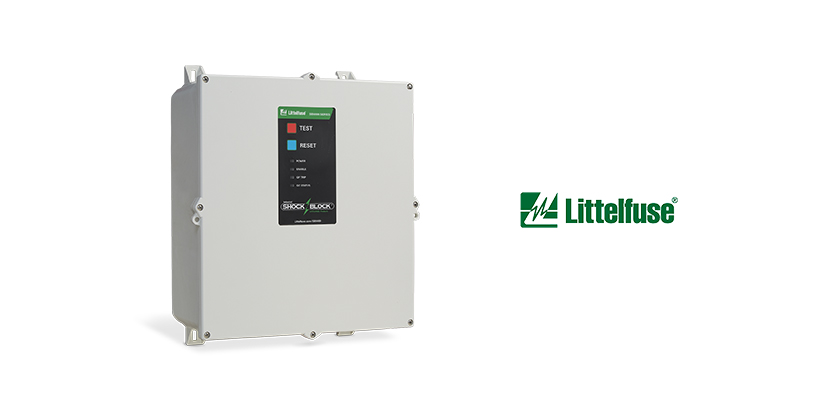 September 21, 2023
Littelfuse, Inc. expands its SB5000 Industrial Shock Block Series to help protect workers from electrical shock for loads up to 80 and 100 Amperes. The SB5080 and the SB5100 have proactive ground check protection which monitors the ground wire for continuity from the Shock Block to the load, and interrupts power, or prevents energization of compromised equipment.
The SB5080 and SB5100 Shock Block models are suitable for applications within commercial kitchens, restaurants, and grocery stores as well as vehicle service centers or in places where electrical equipment is being used outdoors or in wet environments.
"When it comes to 3-phase GFCI protection, sometimes shock protection workarounds are used that don't quite meet the code and if one of those workarounds gets installed it jeopardizes the safety of the employees for the entire lifespan of that installation," stated Tim Piemonte, Vertical Market Manager – Electrical Safety, Littelfuse Industrial Business Unit. "Our Shock Block is a personnel protection device that interrupts the compromised circuit before electrical shock occurs keeping workers safe and on the job."
SB5000 Industrial Shock Block features include:
Compact footprint for design flexibility
Short circuit current rating 50 kA
The SB5080 (80 A) has a load rating of 40 hp @ 480 V and the SB5100 (100 A) has a load rating of 50 hp @ 480 V
Inverse trip time defined by UL 943 as well as a DFT filtering algorithm mitigate unwanted tripping from inrush current or harmonic distortion
NEMA 4X and IP69K enclosure ratings for all food preparation environments; and
Advanced ground-check functionality with a two-stage Zener termination option meeting CSA M421 which can identify a crushed cable before the equipment is energized.
The UL Listed* SB5000 Shock Block series is available in various models. The Class A GFCI can be used to meet National Electrical Code requirements for 208 V three-phase loads up to 100 A. The Special-Purpose Ground-Fault Circuit Interrupter (SPGFCI) is designed to meet the requirements for special-purpose GFCIs as defined by UL 943C for industrial applications. It includes Class C for three-phase systems with 480 V or less and Class D for 600 V systems. The Equipment Ground-Fault Protective Device (EGFPD) model is available with adjustable protection set points from 6 mA to 100 mA for added flexibility and is offered for 208 V, 480 V, or 600 V power systems.
For more information visit: Littelfuse.com/SB5000
*UL Listed Class A GFCI (UL943); UL Listed Class C, D SPGFCI (UL 943C); cULus Listed EGFPD; UL 1998
Recommended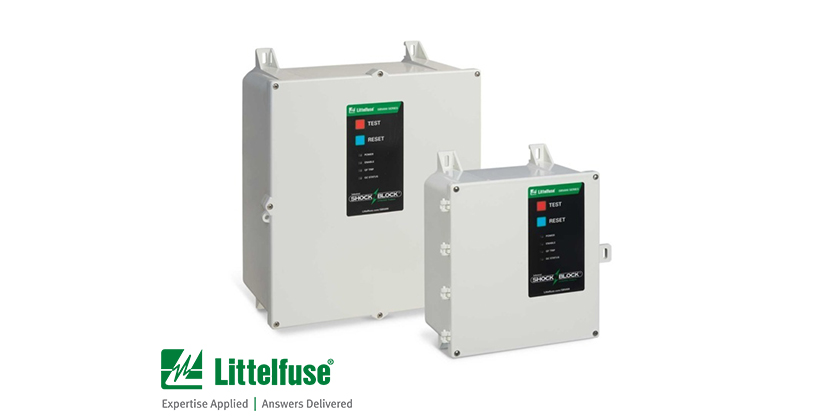 This article looks at the features of Littelfuse's Industrial Shock Block and the implications it has on electrical safety. In doing so, we spoke to Tim Piemonte Vertical Market Manager, Electrical Safety with Littelfuse. Read More