Lumenwerx Mini Pivot: Powerful and Precise Track Lighting Solutions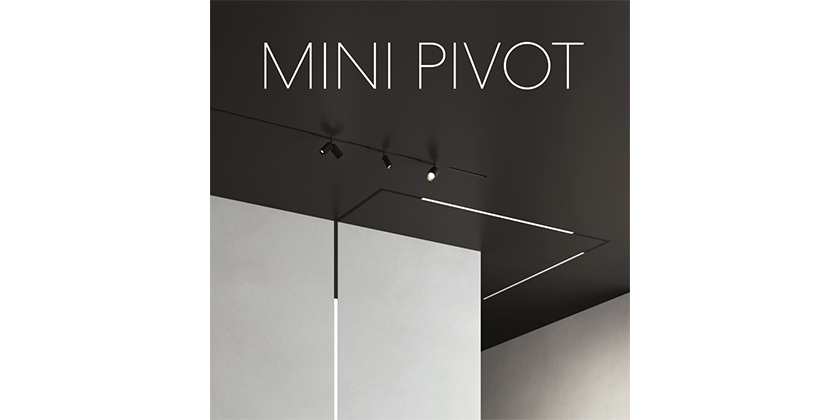 September 14, 2023
Lumenwerx is pleased to announce the launch of Mini Pivot, a modular track lighting system composed of a diverse array of luminaires, low-voltage tracks, and track connectors. Born of its larger namesake, Pivot, Mini Pivot is a beautiful, finely crafted intelligent system with innovative features distinguishing it from other modular track lighting offerings on the market.
While offered as a recessed, surface, or pendant-mounted system with all luminaires distributing direct light, the pendant option, in particular, can accommodate modules on both its direct and its indirect sides.
Mini Pivot: Precise and Powerful
Mini Pivot's set of 11+ modules has been thoughtfully curated, offering exceptional lighting flexibility through a range of sharp geometric fixtures that, while small in stature, have been engineered to deliver with power, the scope of which can be easily extended through Bridge modules that mount across two tracks and tap into the power system to serve as additional tracks.
Shapes and Patterns
Extended designs are also possible through shapes and patterns created with the help of the Mini Pivot Linx and Corner connectors. Linx connectors connect pendant-mounted tracks and have a 60-to-180-degree movement range with 2-way, 3-way, and 4-way horizontal options. Meanwhile, Corner connectors connect surface-mounted or recessed-mounted tracks horizontally or vertically from a fixed position and are available with 2-way connecting options.
Along the same lines
Beyond the Mini Pivot Track and with the same crisp and clean aesthetic as its Mini Pivot modular counterparts is the Mini Pivot Linear fixture, a track-free unit that can be mounted alongside Mini Pivot modules to create comprehensive lighting designs, or it can serve as a lighting solution on its own providing uniform and consistent illumination throughout a space. Recessed, surface, or pendant mounted, Mini Pivot Linear delivers direct light distribution with HLO or Prism lensing options.
Perfect fit
As a whole, Mini Pivot is a cohesive track lighting system capable of addressing multiple applications simultaneously. Although deceivingly diminutive, Mini Pivot offers big design energy. For more information, consult the brochures for Mini Pivot and Mini Pivot Linear.