3.5″ LUNA Fire Rated Fixture Provides 2 hour Fire Protection
September 8,, 2023
The LUNA Fire meets UL 1598 / 2108/ 263, CSA C22.2 #250.0 / 250.2, and ULC-S101 safety and building construction requirements granting inherent 2-hour fire-rated protection. It is recommended to be used with fire rated caulking around the trim for a complete fire rated barrier.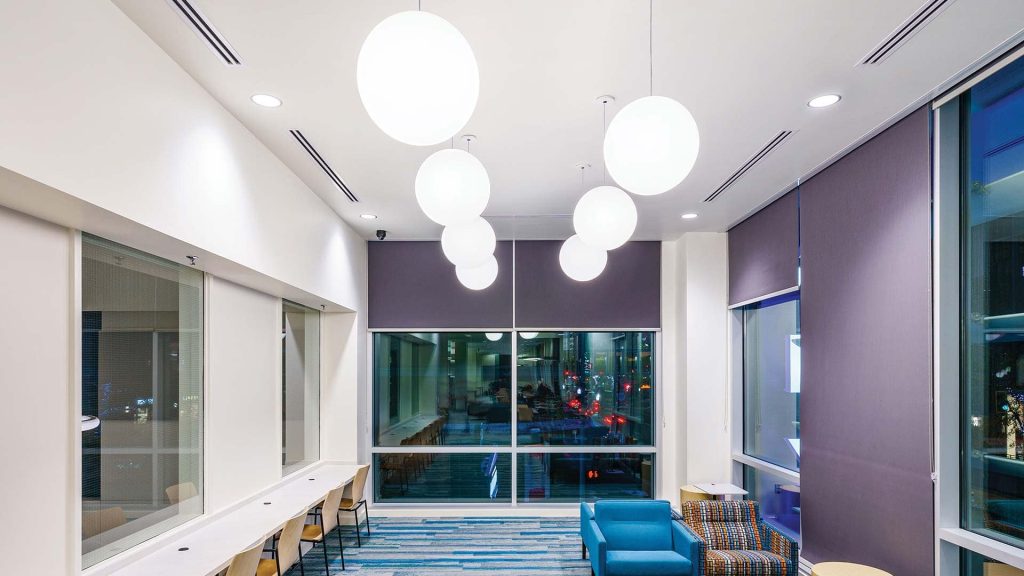 The LUNA Fire 3.5″ fixture delivers up to 1000 lm, low glare regressed optics, and provides 100%-1% dimming capability.
Color temperature selectability allows choice between 2700 K, 3000 K, 3500 K, 4000 K and 5000K. Additionally, the fixture is WET Location rated making it the preferred option for multi-tenant, residential and commercial applications.
Specification
Wattage
Shape
Colour Temperature
Beam Angle Value
Input Voltage
Control
Trim Colour
9.0 W
Fire Regressed
Dim to Warm
27k-50k
Narrow (20)
120-277 V
TRIAC/ 0-10V
White
12.0 W
Fire Trumpet
Medium (40)
347 V
B3: Rated -40, 0-10V, 347 V Input
Black
EM: Remote Backup
DX: DMX
DA: Dali 2.0
EC: Encilium
More information available here