ONSITE Power Distribution Box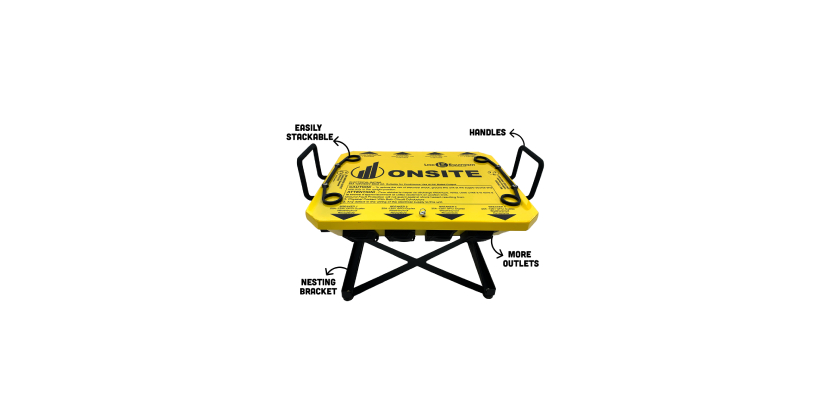 September 7, 2023
Modern jobsites have evolved, requiring a new approach to power distribution. A proliferation of battery-powered tools means more outlets are needed for charging batteries. Tablets and electronic devices are commonplace, needing infrastructure to keep them charged.
Modern jobsites move quickly, requiring equipment to be mobile, versatile and easy to repair to ensure they are powering the work that needs to be done. Traditional power distribution boxes are outdated and no longer meet the needs of modern jobsites.

The Lind Equipment Onsite Power Distribution Box changes all that with innovations needed for the modern jobsite.
OnSite DESIGN
Designed and built in Canada for modern jobsites. With the new OnSite PDB, you can plug in your tools and charge your devices at the same time. Our covered side pockets keep devices out of the weather and off the ground. The PDB has a 45º angle for additional weather resistance.
With the OnSite PDB, you have more outlets available: four dedicated USB-A outlets, six 120V/20A duplex outlets, and one 240V/30A outlet.
Go HERE for more information