FLIR CM85-2 True RMS Power Clamp Meter
May 26, 2023
The FLIR CM85-2 is an industrial power clamp meter with advanced power analysis and variable frequency drive (VFD) filtering functions required by electrical troubleshooters for full-scale equipment. Accurately analyze voltage in complex machinery by including harmonics, inrush, current, and phase rotation testing with a wide AC/DC voltage range and base accuracy of +/-1%. Stream live data in real time from the CM85-2 to your mobile device over Bluetooth®. Using the METERLiNK® app, you can compare log files, create alarm thresholds, visualize trends, and create reports to share with team members.
Precision for Those who Demand it
SUPERIOR POWER ANALYSIS VFD mode increases accuracy when working on VFD-controlled equipment. Conduct multiple conductor measurements with True RMS AC Current up to 1000 Amps.
PURPOSE BUILT FOR INSPECTIONS Dual LED lights eliminate the need to carry additional tools, and an ergonomic industrial design offers ease of use and operation.
INSPECT AT A SAFE DISTANCE Stream live readings in real time from the meter to your mobile device over Bluetooth using the METERLiNK app from a distance up to 10 m (32 ft).
Get Inspection Information to the People You Need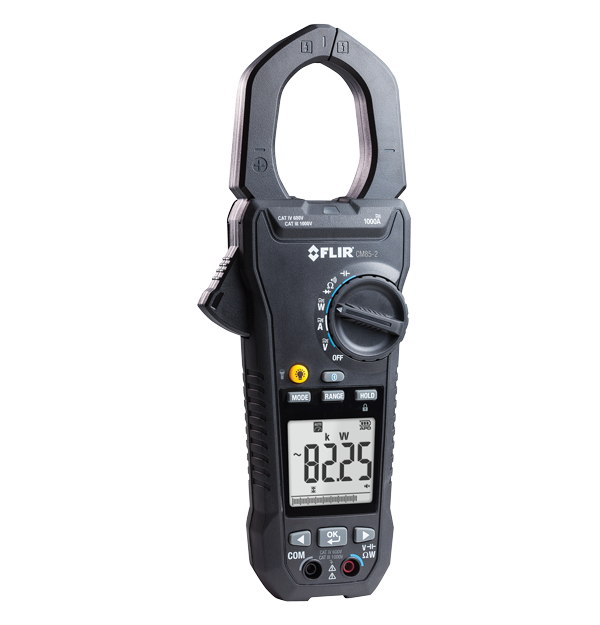 FLIR METERLiNK® App
The FLIR METERLiNK® app allows you to monitor a variety of environmental and electrical conditions simultaneously with the ability to connect with up to seven FLIR compatible meters at once. METERLiNK allows you to safely capture images and monitor hazardous areas remotely and in real time. Whether you're connecting several FLIR clamp meters, digital multimeters, or any of the new METERLiNK app compatible meters, you will be able to keep tabs on key readings around your facility and easily share them with your team.