Universal Free-Stand Enclosures Type 12 3R 4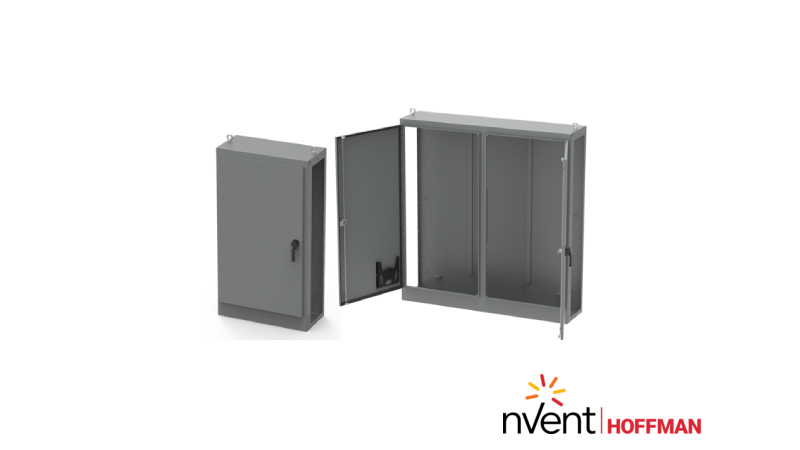 Decemebr 17, 2022
Universal Free-Stand Enclosure is designed to provide flexibility in design and increased safety to protect equipment and employees in industrial manufacturing applications. The one- and two-door models are bayed together to create application-specific configurations for indoor and outdoor use, and accessories are available to improve end user safety or add additional panel space.
Primary enclosure (left side open), one- and two-door models with a preferred or universal disconnect cutout on the right flange to provide mounting for most disconnect operators. The doors are hinged on the left side to interact with disconnect device. The Primary door activates the furnished mechanical interlock which prevents bayed secondary doors from being opened first. The bayed doors can be closed in any order. The primary door has a defeater which requires a screwdriver to open.
Secondary enclosure (Both sides open, Right Side Open), one- and two-door models are used to expand solution and configure for required application. Two-door models have removable centerpost for improved panel loading. Interlock components are furnished with interlock connection rods shipped loose.
Mechanical Interlock System: the improved mechanical interlock is easy to install and superiorly secure. The latching systems captivate the door rod guides, adding security by maintaining three-point contact. The interlock is also easily modified for voltage separation or easily expanded up-to six doors.
Go HERE for more information