Champ VMVL LED Hazardous Area Light Fixtures
June 21, 2023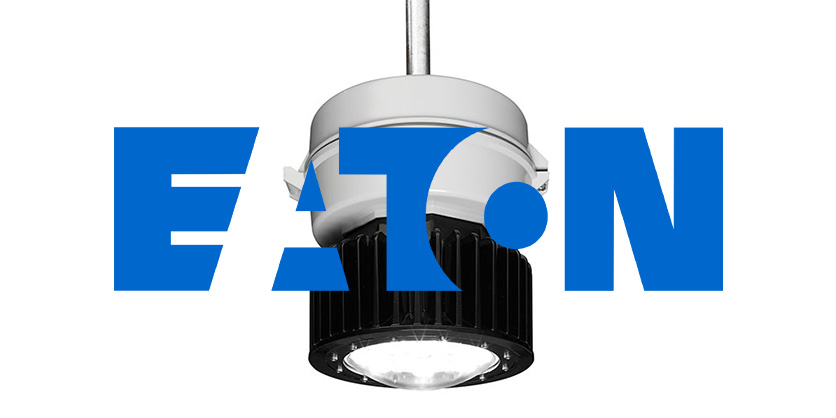 The Crouse-Hinds series Champ VMVL LED is our flagship LED fixture for Class I and Class II hazardous area mid bay and high bay downlighting. It is available in nine models ranging from 3,000 lumens to 25,000 lumens.  This offers a lighting solution for areas with mounting heights from 8' all the way up to 60'.
Champ VMVL LED light fixtures are engineered to provide maintenance-free operation, while delivering long life and high lumen performance. The Type 4X fixture provides up to 127 lumens per watt, and custom Type I, III and V optics maximize light distribution and intensity.
Champ VMVL LEDs are certified for use in NEC, CEC and IEC hazardous locations, providing a single solution for applications around the world.  These light fixtures are ideal for indoor and outdoor general area lighting in oil and gas refineries, drilling rigs, petrochemical plants, food and beverage facilities, and other industrial applications where flammable gases, vapors, dusts, fibers or flyings are present.
Reliability
60,000 hours at 55°C ambient
Performance
Custom Type I, III and V optics
Safety
Globally certified for haz areas
Design Features
Globally certified for use in classified, hazardous areas
Nine models from 3,000 lumens to 25,000 lumens for areas with mounting heights of 8-60 feet
Die cast aluminum heat sink increases surface areas and improves airflow, optimizing both LED and driver life; the VMVL LED has a rated life of 60,000 hours at 55°C ambient, and its economic life ranges from 7 to 20 years
Energy-efficient technology – up to 77% energy savings over HID fixtures
Shock- and vibration-resistant solid state luminaires have no filaments or glass components that could break – greatly reduces the risk of premature failure
Custom Type V, Type III and Type I optics distribute the light where it is needed most and can help reduce the number of fixtures required for certain lighting application
Contractor-friendly VMVL LED utilizes the same mounting modules as our legacy HID luminaires, simplifying installation and reducing costs in retrofit projects
Mounting styles – pendant mount; cone pendant mount; flexible pendant mount; ceiling mount; wall mount; stanchion 25° mount; stanchion straight mount
Cool white standard (5000K, 70 CRI); warm white (3000K, 80 CRI) and neutral white (4000K, 70 CRI) optional
Instant illumination and restrike
Cold temperature operation/no warm-up required
Dimmable driver, 0-10V
Contains no mercury or other hazardous substances
Operating ambient: -40°C to 65°C (VMVL-3 to VMVL-13 models); -40°C to 55°C (VMVL-17 to VMVL-25 models)
Standard Materials
Lamp housing and adapter – die cast aluminum with Corro-free epoxy powder coat
Lens – heat- and impact-resistant glass
Gaskets – silicone
External hardware – stainless steel
Factory sealed, no external seals required
Related Article
In his new role, Dino will be responsible for leading, developing and executing sales strategies across key targeted industry segments. He will manage and direct the growth activities of the Sales and Channel teams as well as provide business and operational leadership to the sales teams and associated support functions.