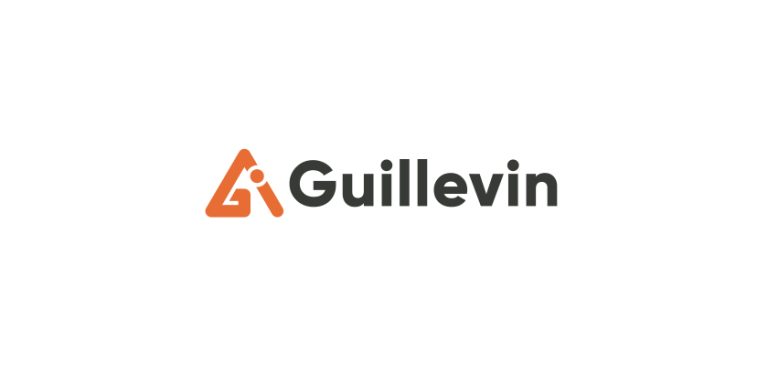 The 2021 edition of the CE Code, Rule 26-704 – Protection of Receptacles by A Ground Fault Circuit Interrupter of The Class A Type, subrule 1, requires that all 15A and 20A receptacles within 2.5 meters of finished grade be protected by Class A type GCFI.  
Sponsored Content:
An Invention Born of Necessity: The Fish Tape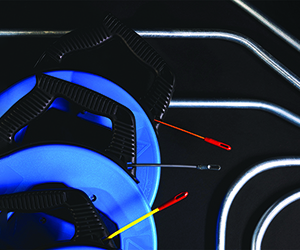 Fish tape tends to be an unsung hero of the electrician's tool lineup. It does one of the most important jobs that we are tasked with, but many of us readily admit that the abuse our fish tape endures is significant – from being dropped onto bare concrete, to being accidentally run over by our work trucks.

The basic function and purpose of fish tape has remained unchanged throughout the years, but the technology, ergonomics, and specialization have improved enormously. This buyer's guide offers a comprehensive look at the important features to consider when choosing the best fish tape for your work.

Continue reading…
---
In today's customer-centric business climate, creative solutions are needed to provide customers with the seamless experience they're looking for. By offering a comprehensive, easy-to-use website that meets the diverse needs of its customers, Guillevin meets this challenge. With the aim of building lasting relationships with its customers, the website serves as a platform that not only simplifies the purchasing process, but also contributes to the success of both short- and long-term partnerships.
---
September 29, 2023 Retrofitting buildings using a digital-first approach is the best pathway to decarbonization, according to new research from Schneider Electric, the leader in the digital transformation of energy management and automation. Buildings represent an estimated 37 per cent of global carbon emissions[i], and as about half of today's buildings are still likely to be in… Read More…
Sponsored Content:
Exploring the Future of Control Panels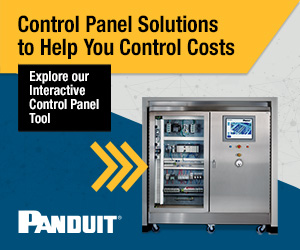 Are you ready to take your control panel design and optimization to the next level? We have exciting news for you! Introducing the Panduit Interactive Control Panel Tool – your gateway to transforming how you envision, create, and perfect control panels.
Experience the Power of Interactive Design: Imagine having the ability to build and customize your control panels in a virtual environment before even touching a physical component. With Panduit's digital control panel tool, you can bring your ideas to life through an interactive experience of all the pieces and parts we have to offer to help you build your ideal control panel.
Seamless Integration and Compatibility: Worried about compatibility? Don't be! Panduit's tool seamlessly integrates with industry-standard design software and is engineered to adapt to your existing workflows. Whether you're a seasoned engineer or just starting out, this tool is designed to empower you at every stage of the control panel design process.
Detailed Insights and Analytics: Gone are the days of trial and error. With the Panduit Interactive Control Panel Tool, you'll gain access to detailed analytics and insights that help you optimize space, reduce wiring complexity, and ensure efficient thermal management. Make informed decisions backed by data and watch as your control panel projects come to life with precision.
Ready to embark on this game-changing journey? Click on the link below to dive into the future of control panel design.
Join the ranks of innovators who are shaping the future of industrial design with Panduit's Interactive Control Panel Tool. The possibilities are limitless, and the results are transformative.
---
September 29, 2023 ABB and Export Development Canada (EDC), Canada's export credit agency, have signed a global partnership to promote investments in sustainable technologies and projects in Canada and around the world. The support provided by EDC, with a total limit of up to US$ 2.9 billion, will provide ABB's customers with financing and insurance… Read More…

September 29, 2023 The purpose of this award is to recognize projects that have demonstrated design and/or construction excellence, energy efficient buildings, or new uses of technology.  It is not intended that the project size (financial or dimensional) be a significant criteria for selection of the award winner.  The governing criteria for award selection should…. Read More…

September 28, 2023 Each year, the Quebec region members present the Personality of the Year award to a deserving member in good standing, to recognize an individual who has been a significant contributor to our industry in the Quebec region, demonstrating strong leadership through personal and professional contributions. On August 31st, 2023, during the annual… Read More…

September 28, 2023 The British Columbia Construction Association (BCCA) announced today that it has now issued $10M in financial incentives to small and medium-sized construction industry employers through its Apprenticeship Services project, with $4M more still available to applicants. The project provides employer participants with cash incentives to hire and register first-year apprentices in up… Read More…
Electrical Injury Day of Recognition: October 6, 2023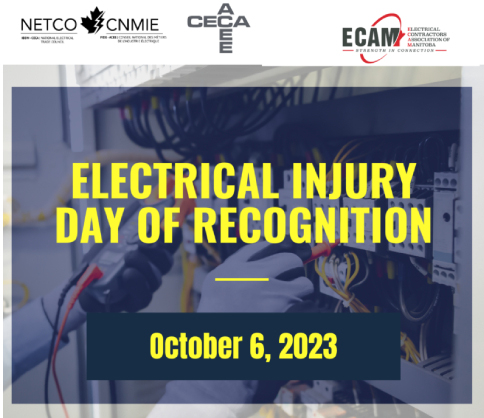 The Electrical Injury Day of Recognition is sponsored by the Electrical Contractors Association of Alberta, the Canadian Electrical Contractors Association, and the National Electrical Trade Council.
CECA, ECAA, and NETCO welcome other industries and trade organizations to join us in supporting this initiative to raise awareness of the dangers of electric shock injury so that we may support our workers and our economy.
Electrical Industry News Week
This special weekly digest has the broadest reach of those that are involved in all aspects of the electrical industry including electrical construction and maintenance professionals and electrical specifying engineers across Canada. EIN is designed to provide electrical professionals with insight and intelligence on developments in the industry that impact design, specification, and the installation of electrical equipment. From corporate news to new technologies and insightful opinions, EIN will become your first read in the electrical industry in Canada. Published weekly – every Tuesday