B. A. Robinson Acquires Sescolite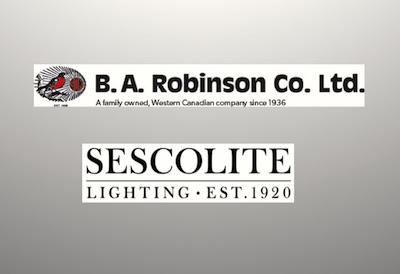 January 13, 2017
Winnipeg-based B.A. Robinson Co. Ltd. has acquired the operating assets of Sescolite Lighting, a retailer and distributor of lighting products with locations in Toronto and Burlington, Ontario. The acquisition will support B.A. Robinson's growth objectives in the Greater Toronto market.
B.A. Robinson is a family-owned distributor of products for the construction industry and retail home improvement markets in Western Canada. Established in 1936, B.A. Robinson has 29 branches serving residential lighting, plumbing, electrical, HVAC, and waterworks customers. The firm is a member of Canada's Best Managed Companies at the Platinum level.
Established in 1920, Sescolite Lighting is a well-known lighting business serving customers in the Greater Toronto Area.