UL Solutions Welcomes Alberto Uggetti as Executive Vice President and Chief Commercial Officer
July 17, 2023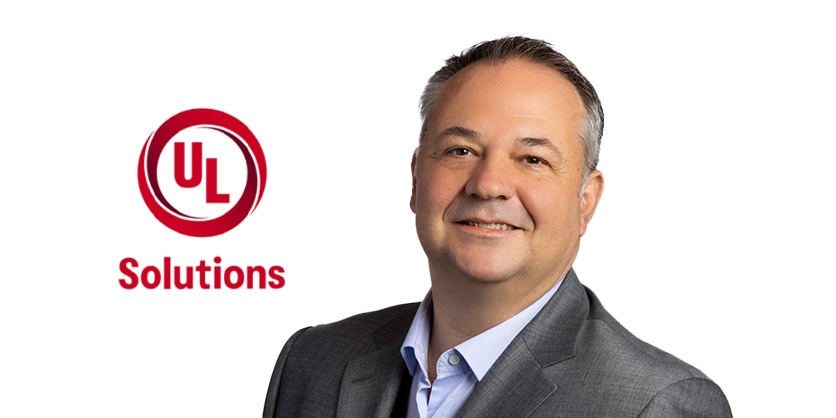 Uggetti to lead account-based, vertical and product and portfolio marketing teams, advance brand and customer loyalty, and enable the success of the company's business and sales teams through transformed pricing and customer care programs.
UL Solutions recently announced that Alberto Uggetti has been appointed the company's new executive vice president (EVP) and chief commercial officer (CCO).
As CCO, Uggetti will continue the work he began in March as interim CCO, overseeing the company's go-to-market strategy, uniting the UL Solutions Marketing and Commercial Operations teams as the Commercial Excellence organization, a group of highly focused and specialized teams dedicated to enabling the Sales organization to serve customers around the globe.
Alberto will also continue to lead the team responsible for the company's global and strategic customers on an interim basis, a role he assumed in 2021 to advance the organization's account management capabilities and bring UL Solutions' full suite of services to customers.
"Throughout Alberto's career, he has deepened customer relationships and developed strategic business plans to drive growth," said Jennifer Scanlon, president and CEO, UL Solutions. "His long tenure with UL Solutions and his record in building strong teams, delivering results, and making critical decisions with our customers in mind, make him the right leader to advance the work of the Commercial Excellence organization and enhance the customer experience."

Jennifer Scanlon, president and CEO, UL Solutions
About Alberto Uggetti
Uggetti joined the company in 2001. Previously, he served as the vice president and general manager of the organization's Environment and Sustainability group. In this role, Uggetti was responsible for global strategic planning, including working with global retailers and their supply chains. Under his leadership, the division expanded to include new sustainability software solutions for enterprises. Uggetti also served as vice president and general manager for the HVAC, Appliances and Lighting groups.
Prior to the contributions Uggetti made in his more than 22 years at UL Solutions, he served as a sales manager in the conformity assessment business for ten years. Uggetti studied at the Università degli Studi di Milano in Italy.
Related Article
UL Solutions recently announced its acquisition of Healthy Buildings International, a U.K.-based health, safety and compliance company with expertise in indoor environmental quality, building health and safety, water audits and fire safety.