Stelpro maintains its position in the Best Managed Companies Platinum Club in 2023
May 16, 2023
Stelpro is proud to announce that it has maintained its Canada's Best Managed Companies Platinum Club member status for the ninth year in a row. The Canada's Best Managed Companies program, which is celebrating its 30th anniversary, recognizes excellence in privately owned Canadian companies. To achieve this designation, companies are assessed on their leadership in strategy, culture and engagement, capabilities and innovation, governance and financial performance.
Why Stelpro was Chosen
"These past few years have posed many challenges, and I'm proud that Stelpro has emerged even stronger in their wake. The pandemic and the surge in demand put our resources and organization under tremendous pressure. However, our teams worked hard and overcame these hurdles," says Stelpro's Founding President, Yves Chabot. "As we embark on our new strategic plan, we can confidently look to the future knowing that we are on solid ground."

Yves Chabot, Stelpro's Founding President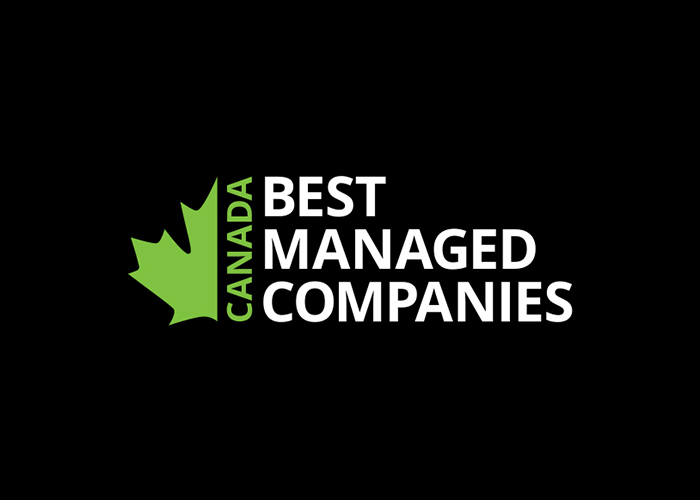 Boasting an impressive product catalog and a well-established partner network across Canada and the United States, the company is well positioned as a major player in the energy transition. As the market increasingly turns to electric heating solutions, the company can support this transition with innovative products that combine design and technology while emitting no GHGs. In tandem with the transition of electricity grids to green and renewable energy, Stelpro's products will make a valuable contribution to the decarbonization of buildings and achieving GHG reduction targets.
Stelpro will continue to rely on its team's strength to achieve its objectives. The company strives to be an employer of choice, offering a stimulating work setting and an excellent quality of life thanks to a human-scale environment. "Stelpro's achievements stem directly from the contribution of our comfort creators, and our recognition as a Best Managed Company testifies to their dedication. I joined the company in January 2023, and I'm proud to be part of a team of passionate experts who care about our customers' satisfaction," says Pierre Huard, CEO of Stelpro.
"Remaining a Best Managed Companies Platinum Club winner is a tremendous achievement," says Lorrie King, Partner and Program Co-Lead at Deloitte. "Companies like Stelpro demonstrate resilience, versatility and strategic acumen. They've consistently demonstrated their ability to thrive in a competitive and rapidly changing marketplace. This year's winners should be proud of this prestigious recognition and of the significant contributions they are making to Canada's business community."

Lorrie King, Partner and Program Co-Lead at Deloitte
Stelpro is fully committed to continuing to grow and meet future challenges to maintain its leadership position. To this end, it will continue to rely on innovation and its employees, as well as on the strong and lasting relationships it has forged with its partners and customers.