New Funding for Sustainable Affordable Housing Units in New Brunswick and Nova Scotia Communities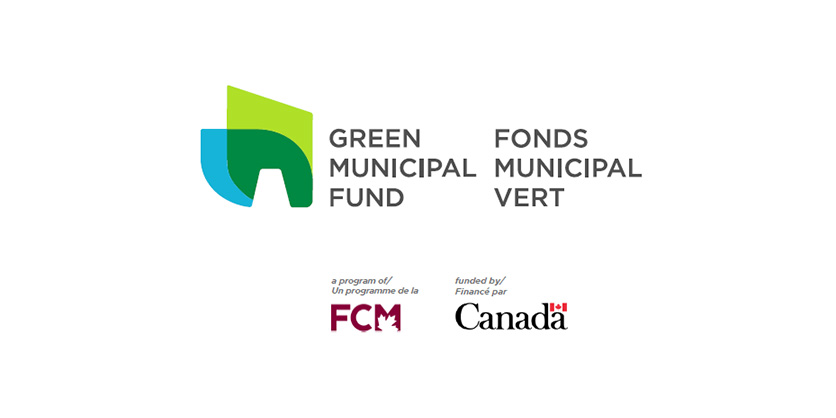 March 7, 2023
Our homes and buildings are where we live, work, study and gather. They are important to our well-being, to our economy and as a space for social interaction — but they are also Canada's third-largest source of emissions. That is why the Government of Canada and the Federation of Canadian Municipalities (FCM) are investing in decarbonizing the buildings sector to meet Canada's 2030 climate target and achieve a net-zero economy by 2050.
Darren Fisher, Member of Parliament for Dartmouth-Cole Harbour, on behalf of the Honourable Jonathan Wilkinson, Minister of Natural Resources, and Geoff Stewart, Second Vice-President of FCM, on behalf Taneen Rudyk, President of FCM, announced a series of investments from the Green Municipal Fund's (GMF) Sustainable Affordable Housing (SAH) initiative to support the planning and construction or retrofit of at least 100 housing units in communities in New Brunswick and Nova Scotia.
Funding was announced for these plans, studies and pilot projects:
Affordable Housing Association of Nova Scotia, Halifax Regional Municipality, Nova Scotia: 

$144,950 for evaluating energy-efficient measures for a new construction of 44 affordable housing units in Dartmouth.
Bath Non-Profit Housing Inc., Village of Bath, New Brunswick: 
$20,000 to assess the feasibility of converting an existing abandoned hospital into 20 to 25 sustainable affordable apartments with community space for a rural community.
Belleterre Community Partners Inc. and the City of Miramichi, New Brunswick: 
$22,400 to assess the energy efficiency of a 12-unit residential development focusing on newly arrived immigrants, seniors, homeless and those at risk of becoming homeless, young adults and women escaping domestic violence. The capital phase of the project has received support from CMHC's Rapid Housing Initiative (RHI), and the outcomes from this planning grant will guide the organization in accessing additional FCM funding to support climate goals as well.
Project Village Housing Inc., Village of Blacks Harbour, New Brunswick: 
$25,000 for a planning grant to develop energy-efficient affordable housing units on rural land. The first phase of this housing development will consist of a mix of 12 market and 12 affordable rental units.
Collaboration will support the uptake of ambitious energy efficiency measures, addressing climate change risks, sharing expertise and knowledge and providing training to develop skills. The Government of Canada endowed the $300-million Sustainable Affordable Housing initiative as part of a $950-million expansion of FCM's Green Municipal Fund (GMF) in Budget 2019 to help housing providers retrofit existing units for higher energy performance or build new affordable housing to net-zero standards. In its two years of funding, the SAH initiative approved funding for 122 projects, representing more than 24,500 units. These projects will help mobilize national action with a variety of partners to transform markets and reduce costs to meet the goal of net zero by 2050.
Quotes
"Today's announcement will support the development of new sustainable and affordable housing in communities across Nova Scotia and New Brunswick. By building energy-efficient low-carbon housing infrastructure today, we are helping our fight against climate change while creating good well-paying jobs and saving consumers money. We congratulate the Federation of Canadian Municipalities and all of the local partners for their role in these critical developments."
The Honourable Jonathan Wilkinson, Minister of Natural Resources
"Today's announcement means that many families in Nova Scotia and New Brunswick, including 44 in Dartmouth—Cole Harbour, will have a safe place to call home, a place that's affordable, a place that's energy-efficient. Our government is working with partners, like FCM, to sustainably build affordable housing across the country that is designed with energy efficiency and resiliency in mind, ensuring that families can enjoy lower energy costs while thriving in our communities."
Darren Fisher, Member of Parliament for Dartmouth–Cole Harbour
"It's critically important to have everyone in the climate fight. Municipalities across Canada are doing their part with innovative solutions that create jobs and climate resilience. Green infrastructure investments in Canadian communities will make our air cleaner, our economy stronger and set us on the path to a net-zero future."
The Honourable Steven Guilbeault, Minister of Environment and Climate Change
"Municipalities are on the frontlines of climate change and climate action, and communities of all sizes are showing climate leadership at a time when we need it most. The Green Municipal Fund empowers them to get results on the ground. We deliver results with our federal partners – helping municipalities in New Brunswick and Nova Scotia tackle affordable housing challenges, create jobs and build greener, more sustainable communities. Together, we are on the path to net zero."
Taneen Rudyk, President, Federation of Canadian Municipalities
"Housing affordability and sustainability must be achieved hand in hand if we are to meet the challenges of our time and serve the public good. I am gratified to see this Green Municipal Fund investment in energy efficiency for affordable homes that already demonstrate what can be achieved when orders of government and the community sector work toward a common goal."
Mike Savage, Mayor, Halifax Regional Municipality
Related Electrical Industry Newsweek Article on Sustainable Housing Fund in Cape Breton, Nova Scotia Here
Source Available Here