Stoney Creek Chamber of Commerce Recognizes Alectra's Leadership, Community Service and Sustainability
May 30, 2023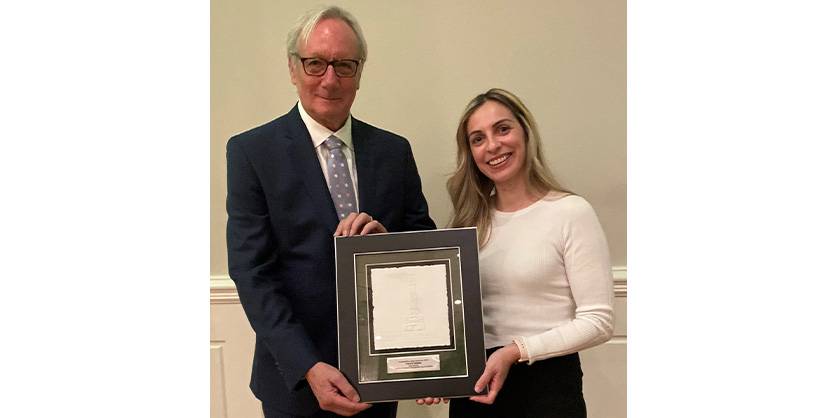 At its annual gala on May 18, 2023, the Stoney Creek Chamber of Commerce recognized Alectra with the 'Outstanding Large Business Achievement' award for its commitment to supporting local communities.
The Annual Community Achievement Award celebrates businesses larger than 25 employees with excellent leadership, community service and sustainable business practices.
"We're honoured to receive this award from the Stoney Creek Chamber of Commerce," said Brian Bentz, President and CEO, Alectra Inc. "At Alectra, we believe in the importance of making a positive impact on our communities through outstanding customer service and supporting local organizations."

Brian Bentz, President and CEO, Alectra Inc.
Alectra is dedicated to delivering reliable electricity for homes and businesses in Stoney Creek and 16 other communities across its service territory. In 2022, Alectra Utilities invested $18.6 million to reinforce its Hamilton and Stoney Creek area power grids to support critical infrastructure.
Since its formation in 2017, the AlectraCARES Community Support Program has delivered over $5 million in contributions to community-based programs within its service territory. Alectra supports grassroots organizations that foster well-being, promote diversity, provide access to health care, and protect the environment.
In 2023, Alectra was named a Top Employer in the Greater Toronto Area by MediaCorp for the second consecutive year. This recognized Alectra's continued support for its employees andoffering unique training and professional development programs.
Additionally, Alectra placed in the top quartile of Corporate Knights' Best 50 Corporate Citizens in Canada list in 2022, which recognizes Canada's top sustainable companies.
Alectra continues to provide exceptional service, reliability, and investment in its communities – including Stoney Creek – and integrating sustainable solutions to build a clean energy future. To learn more about this commitment, visit alectra.com/about-community-support.   
Related Story
As the temperature begins to rise, Ontario's largest electricity distribution utilities are reminding customers and contractors of the steps to take before digging, planting or starting any outdoor project this season.