1 Day Virtual Led Arc Flash & Shock Training Course – February 25th, 2022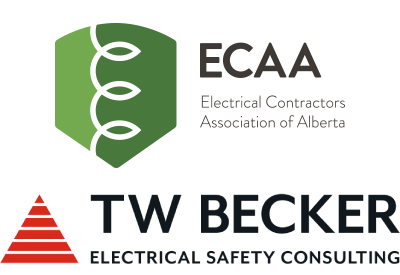 February 10, 2022
ECAA has partnered with TW Becker, Electrical Safety Consulting to offer a 1 day low voltage Arc Flash & Shock training course.
The course is based on the requirements of the CSA Z462 Workplace Electrical
Safety Standard. Attendees will receive appropriate knowledge to identify when they may be exposed to the electrical hazards of arc flash and/or shock and the actions they can take to eliminate exposure or reduce risk to as low as reasonably practicable. This training course is compliant and defendable as due diligence to OH&S regulations.
APD Points Apply.
This session will be delivered virtually and instructor led using zoom. **Please note that course materials are shipped out and cannot be delivered to PO Boxes** Deadline for registration is February 18th, 2022
For more information about this training session please contact training@twbesc.ca
Next Training Session March 28th – Registration Deadline March 21st
Go HERE to register