Empowering Futures: DEI Webinar for Electricity Employers in Canada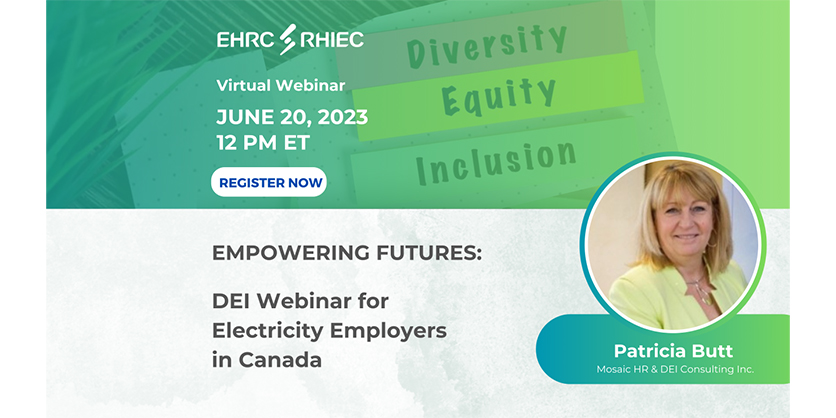 June 8, 2023
With the ever-increasing diversity in the Canadian population, it is fast becoming necessary for Canadian electricity employers to reflect that diversity through its hiring and retention practices and by adopting and implementing strong diversity, equity and inclusion (DEI) policies. This workshop will show you how to get started.
In this session, Patricia Butt, Mosaic HR & DEI Consulting Inc., will present the business case for DEI, introduce key DEI concepts, highlight examples of microaggressions and unconscious bias, and discuss how these can negatively affect your organization.
Register now to learn more about the best DEI practices in the electricity industry. Take away fundamental strategies for any SME (small or medium enterprise) including hiring practices, tips for retention, resources, etc.
This webinar is funded in part by the Government of Canada's Apprenticeship Service. The program provides financial incentives of up to $10,000 per first-year apprentice to employers who create new work-integrated learning (WIL) opportunities. Reserve your spot today to find out how to access these incentives and resources.
Go HERE to register