Canada's Innovative Electricity Transformation Canada (ETC) comes to Calgary in October 2023
August 3, 2023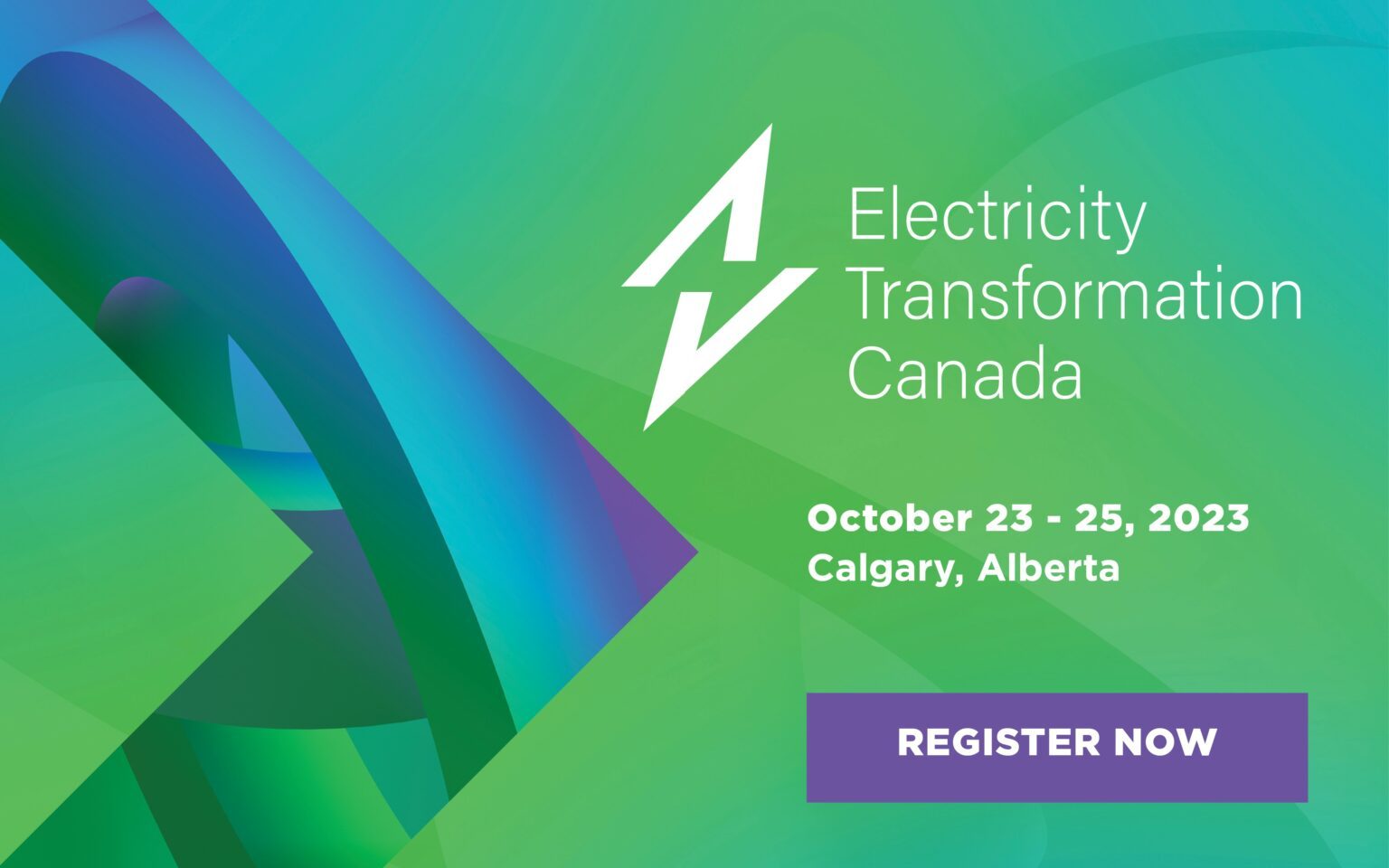 Registration now open for Canada's premier renewable energy and energy storage conference and exhibition
Canada's premier clean energy conference and exhibition is heading to Calgary, Alberta. Happening October 23-25 at the BMO Centre, Electricity Transformation Canada (ETC) will feature a value-packed educational program and more than 100 exhibitors, making it the largest ETC yet.
About ETC 2023
ETC 2023 will showcase progress, policies and success stories on the pathway to net-zero, aiming to inspire attendees. This platform is the ideal place for renewable-energy and energy-storage leaders to network, collaborate and move the industry forward, showcasing technology solutions from distributors, engineers, investors, installers and manufacturers.
Electricity Transformation Canada (ETC) is developed by the Canadian Renewable Energy Association (CanREA), which represents the voice of wind energy, solar energy, and energy storage in Canada, in partnership with the Italian German Exhibition Group—one of the world's largest and most active event organizers—and RE+ Events, a global event management organization with a focus on the clean energy industry. These entities support a shared vision of innovation and collaboration in Canada's renewable energy and energy storage industries, as the key to future success and prosperity.
In addition to the exhibition, ETC will host informative educational sessions and engaging discussions with industry experts, government officials, and stakeholders. These sessions will delve into the innovative technologies, policies, and investments that have driven Canada's renewable energy success and future.
ETC invites all attendees to learn more about Canada's renewable energy future. Get ready to gather resources, reports and materials that offer comprehensive insights into the clean energy industry, as well as to enjoy extensive networking opportunities for collaboration and partnerships.
Registration and housing for ETC 2023 are now open! For more information, please visit electricitytransformation.ca.
Quotes
"We are looking forward to bringing ETC to Calgary this year, with a program that presents innovations in wind energy, solar energy and energy storage, looking even more broadly to the full transformation of the electricity sector in Canada."

Vittoria Bellissimo
President and CEO, Canadian Renewable Energy Association (CanREA)
"There has never been a more exciting time to help expand the clean energy industry throughout Canada. Our goal with Electricity Transformation Canada is to support the renewable companies that strengthen the Canadian clean energy market and partnering with CanREA creates a powerful platform."

Stephen Miner
President, and CEO, RE+ Events