"I have witnessed more significant, very dramatic accidents than probably anyone in this room"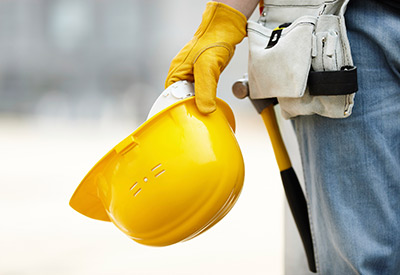 Scott Williams
Strong words from an experienced construction professional: Lawrence Quinn, Senior VP Major Projects, Infrastructure Ontario.  "This is hardly bragging rights," said Quinn, "but health and safety has very personal overtones for me."He also has a corporate mandate to do whatever possible to protect the workers of Ontario. "And that comes from our CEO."
"All our lives we've heard statistics… but at the end of a statistic is some person who is removed from the workforce, sometimes permanently. Sometimes it's life altering," said Quinn.
Quinn made these remarks to delegates attending an open house on the certificate of recognition (COR) health and safety program at the recent Ontario General Contractors Association (OGCA) Leadership Conference. 
COR is a voluntary program in which certificates of recognition are awarded to employers who develop health and safety programs that meet established standards.These certificates are often required for contracts with both public and private sector construction projects. Increasingly, electrical contractors are participating in the COR program as a means of creating a health and safety culture among employees, protecting their business from loss, and earning contracts where COR is required.
• "I saw a Bell technician get [an electrical shock] with a 13 KVA line doing a splice into a subdivision…"The technician was actually Quinn. "The only thing that saved my bacon was an electrical program that to this day I think is very similar to the COR program. I followed Bell's safety rules to the T."
• "I saw a young engineering graduate almost drown 70 feet below ground in a caisson." Again, Quinn was referring to himself."By the time they fished me out of the caisson, the guy who was my lifeline at the top… was feathering my safety rope with my harness and the moron dropped my safety rope from 70 feet.I've got a few seconds before I'm under water and they're pulling me up on a little bucket with a little steel cable and I've got to get to the top now without a safety harness."
Quinn also recounted these incidents:
• I saw a roof inspector that I worked with fall 40 feet through a roof and die; a carpenter, 20 years experience, 15 feet above a sidewalk… He didn't check the depth of his skill saw and actually cut himself a circle and fell through. I thought I was watching a Saturday morning cartoon, but the only thing funny about it was that he was just cut and scraped."
All these incidents have something in common that resonates with the COR (certificate of recognition) program, said Quinn. "They were all completely preventable, and in every single case somebody either didn't follow a documented process or there was no process."
More on COR
A COR shows that the employer's health and safety management system has been evaluated by a certified auditor and meets established standards. To get a COR, your business must first have a health and safety management system in place, and then have it successfully audited through a certifying partner — an organization that
• can help you develop a health and safety system
• provides health and safety training and services
• coordinates the audit process
• provides quality assurance
Quinn describes COR as "a way of life, not a one-time activity. And it's a quality control program."
"What we like about COR," continued Quinn,"is that it doesn't drive down into micro details and tell you how to do things. However, it does force you to do a job hazard analysis and document it. And to me, that is… one of the critical success factors."
Ask your provincial health and safety authority about COR.
---
Scott Williams is Associate Editor of Electrical Industry Newsweek.