Safety as Success Factor: H.J Bartlett Electric Inc.'s Andrew Morrissey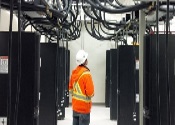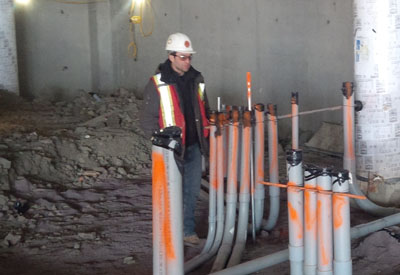 Safety standards in the electrical industry are constantly evolving and requiring that contractors adapt to changes as fast as they occur. H.J. Bartlett Electric Inc. has evolved along with the changes to ensure it provides the most update to date protection for its workers.
H.J. Bartlett Electric has been in the industry for more than 24 years and is a leading electrical contracting firm serving Newfoundland and Labrador. The company has a strong commitment to the community and is known for its excellent communication and commitment to its customers. The company provides a wide array of electrical services including commercial, industrial, institutional, new construction and design build.
To ensure its continued success, H.J. Bartlett Electric Inc. has found in Andrew Morrissey the knowledge and commitment to ensure all its staff are trained on and are practicing current safety standards.
Andrew first entered the electrical industry in 2002 as a first-year apprentice with H.J. Bartlett Electric. Since then he has worked his way up to superintendent and safety manager of all major and minor projects.
Andrew has great things to say about the company and its support throughout his career and as a growing company. "I owe a lot to the company I work for. HJ Bartlett Electric has big support systems that have allowed me to develop and grow our safety program. We believe in the safety of the workers and back that up with making sure they follow the guidelines ands regulations."
Andrew says he had always wanted to work in the trades because of the feeling of accomplishment one gets from working in the trade industry. He reflects that his position as safety manager developed because "I wanted and still want to be there for the workers and ensure their safety and understanding of the safe work policies that are put in place to protect their livelihoods."
When asked about changes in the industry's safety regulations, he points out that "all areas of safety regarding the electrical industry are always moving forward to better the safety of all workers." He does however further note that "fall protection regulations have changed so much in the last 15 years, it is clear that the regulations have reduced injury and saved lives."
As a safety manager Andrew ensures H.J. Bartlett's safety training program meets or exceeds safety regulations, which he believes is a primary reason for the company's continued success. "Working in the field and alongside our own employee's day in and day out, I can see big changes in the knowledge our employees have due to the fact that the training and re-training guidelines are much stricter than ever before. We ensure workers are trained and re-trained within a time frame that does not allow them to become complacent in the work place."
When asked what he would say to anyone considering entering the electrical industry, he replied "A message I would send to an individual young or old entering the industry would be to keep their eyes open to the many different opportunities the industry has to offer. The trade has many different aspects and all should be ventured."
As an electrician and dedicated member of H.J. Bartlett, Andrew continues to advance his knowledge and the company's focus on the safety of its employees, ensuring H.J. Bartlett maintains its position as leading electrical contractor.