Jeremy Herrington: Total Electrical Solutions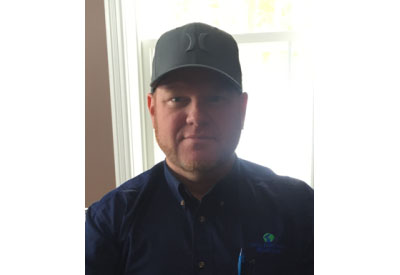 Oct 23, 2017
By Owen Hurst
Total Electrical Solutions was founded in 2013 by Jeremy Herrington in Quispamsis, on the outskirts of Saint John, New Brunswick. Since 2013 Jeremy has steadily grown Total Electrical Solutions in the residential, commercial and construction sectors. The growth is primarily the result of Jeremy's customer first philosophy, plus his over 20 years of industry experience.
Jeremy grew up learning about the industry from his father who was an electrical contractor. Jeremy spent his early years helping and watching his father as a contractor and business owner. After high school Jeremy was, like many, not wholly aware of the course he wished to take and so he began an electrical apprenticeship at his father's company. He soon realized that he wanted to follow in his father's footsteps and after four years he was certified and began overseeing small contract jobs.
Jeremy had a passion for working with his hands and having his designs come into reality through his projects. He pursued further interests in the industry with certifications for fire alarms, data and small machinery. However, he stresses that his true passion was serving customers and he pursued further certifications to better serve the company's clients.
He continued to rise in his family's business, as a foreman, estimator and eventually a part owner of the company, which had 16 to 20 full-time employees. As a part owner Jeremy, with one of his partners, worked estimating and negotiating bids, managing the team and setting a standard for quality of work.
After 12 years in business and steady growth, the business suffered a substantial setback in an unfortunate situation during a large project. The company survived but Jeremy's father's health led him to retire from the company. Jeremy and the other owners decided to restructure the company to ensure its future. After negotiations among the owners, Jeremy also chose to leave the company and founded a new company that would reflect his own vision and direction.
Jeremy admits that it was an extremely difficult decision, as the economy wasn't incredibly strong at the time. But after several weeks of discussion and support from his wife and kids Jeremy made the decision to start Total Electrical Solutions.
Once the decision had been made, he threw himself to the daunting task of starting from scratch. He began making phone calls, booking meetings, going door to door, and reaching out on social media. He had a lot of long nights that he admits gave him time to think about the type of company he wanted Total Electrical Solutions to be.
Like his father before him, Jeremy's hard work began to pay off. After one year Jeremy hired another electrician, and now four years in he has six employees.
He is happy to once again be a growing contractor in this competitive industry, but admits it is a lot of responsibility as his family and his employees rely on him to keep the work coming. So as he did when he was younger he began to branch out and search for new pursuits. After attending an LED course he began to focus on helping his customers gain cost savings through the use of indoor/outdoor LED lighting, and Total Electrical Solutions has begun working with a local mechanical company on heat pumps and installing solar panels.
Jeremy doesn't just want to build a company. He and his employees are from his community, and he wants his company to contribute to it and ensure that electrical work is being done properly and held to the high standards it should be.
Jeremy also contributes to his community in his spare time. He and his wife and two children tgive back through works at their church, and for the last 15 years Jeremy has also volunteered as a medic with the Canadian Ski Patrol at their local hill. Jeremy enjoys the relaxation and family fun of skiing, and says it's a good way to pass the long months of winter in New Brunswick.
As Total Electrical Solutions nears its fifth year, Jeremy plans to continue growing the company and building on his over two decades of industry experience; http://totalelectsolutions.com/

Owen Hurst is Online Editor of EIN.