Don Neigel, Panel Shop Manager Optimil Machinery Inc.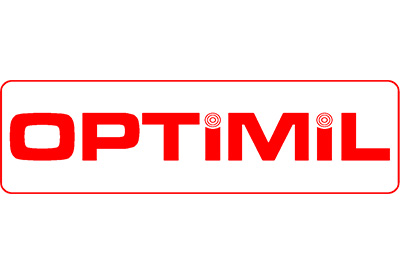 May 29, 2019
Blake Marchand
Don Neigel is Manager of the CSA-certified panel shop at Delta, BC's Optimil Machinery. Optimil Machinery builds panels for various industries, including, forestry, mining, food and beverage, pharmaceuticals, and entertainment. Don is a 20-year veteran of the electrical industry. Throughout his career he has held various positions in sales and account management.
"Although my university education focused largely on the social sciences," Neigel told EIN, "it helped me to understand people. My sales skills are largely due to spending a great deal of time and energy getting to know people and helping them identify their needs and responding quickly to those needs."
As it so often happens, Neigel entered the electrical industry almost by accident, simply being in the right place at the right time. Although, he did note that even from an early age he possessed a passion for electronics and technology.
"My enthusiasm for technology certainly had a role in shaping my career trajectory, but like many I fell into this line of work by being in the right place at the right time," he explained.
Neigel started his own business working with personal computers, before shifting toward work with embedded computing systems.
"After more than a decade in this field, I realized that while the technology was of great interest to me it didn't allow for much one-on-one interaction with customers," he continued. "My interest in getting to know individual customers more fully and cultivating more long-term relationships grew when I moved into a work opportunity with a local electrical distributor."
Neigel told EIN that Optimal Machinery's wide-ranging customer base, coupled with Optimal's diverse inventory of equipment, often result in some unique opportunities.
"On the surface, building panels might not appear to be particularly varied," he said. "However, one of the most interesting parts of my current role is supporting a diverse range of customers and their often unique projects." Adding, "We build panels for so many different industries that we get to see our panels used in many contexts.
"Because Optimil has access to equipment that many other panel shops do not have, clients seek us out for specialized services, often for jobs that have unusual requirements. For example, we have access to a laser cutter, plasma cutter, large overhead cranes and a full machine shop. By attracting projects that are both complex and distinctive, our team is able to engage in some interesting problem solving and innovation."
Next, we asked Mr. Neigel about some of the bad experiences that are important to competent panel building.
He explained that, "similar to other industries, miscommunication is probably the most significant cause of strife. Sometimes this occurs between clients and suppliers, and other times it can be an internal issue."
"Negative experiences have lasting effects on relationships, and I view my role as one that requires both macro and micro attention. I have to make sure that we have a healthy line of communication between the shop and clients, me and my team, and other suppliers so that all vested parties are protected against surprises."
When it comes to management, and the success of a manager, whether for a panel shop or any other business, quality communication is an essential aspect. If an employee, employer, client, supplier, etc. is not aware of an issue, that issue cannot be properly addressed.
Neigel continued to say that, "while there is always a possibility of errors, it has been far easier to recover when there is an open and trusting relationship."
Addressing issues as they arise throughout a project not only mitigates the damage caused, but as Neigel explains it also forges a positive working relationship with clients as well as colleagues.
In our final questions for Mr. Neigel, we asked him about the challenges he faces as a panel shop manager, as well as the key aspects in turning out a quality project.
What produces a quality project? How do you ensure Optimil's panel shop is turning out quality work?
"As a CSA-certified shop, we follow very strict rules and guidelines to ensure we produce the very best panels for the customer. In addition, we only employ Red Seal journeymen and apprentice electricians in our shop. Because today's industrial control panels are becoming more and more complex every day, having Red Seal electricians enables us to help catch issues while the panel is still in the shop instead of in the field. This results in smoother and faster commissioning, with fewer errors."
What is the biggest challenge in being a panel shop manager today?
"The biggest challenge would be in parts delays. The industrial control panels are often only part of larger projects that have long and complex schedules. Panel delays can have serious ramifications for the entire project. Despite our best efforts, sometimes delays can occur and we strive to be up front and honest in discussing options for our customers. Open communication is the best way to ensure that any issues are dealt with as soon as they occur."
Blake Marchand is Assistant Editor, Panel Builder & Systems Integrator.