The Power of Option: Discussing Energy Management with Mark Unsworth, P.Eng., of CEM Engineering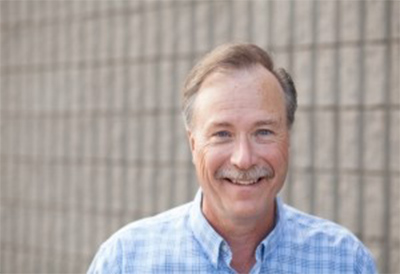 June 13, 2019
By Blake Marchand
Mark Unsworth is an electrical engineer with over 35 years of experience in project management, construction management, engineering management and business development.
CEM Engineering is a thermal power engineering firm based out of St. Catharines, Ontario, specializing in cogeneration and energy management solutions. CEM employs a team of 48, consisting of mechanical engineers, electrical engineers, civil/structural engineering, designers and support staff. CEM Engineering was founded in 2001 by Martin Lensink, and since then has grown into a leading developer and designer of customized engineering solutions in the energy and power generation industry.
Throughout his career Mark has held senior positions at engineering and construction companies, as well as two electrical utilities, Hydro One Networks Inc. and Guelph Hydro Inc. Mark noted that as a former utility employee, he is inclined to understand the challenges utilities face when it comes to maintaining a robust electrical grid network, which provides him a practical benefit in his current role. "When there are technical issues that restrict the generating facility from connecting to the utility grid network, I work with the utility to seek out acceptable solutions that will allow the connection to be made."
Growing up Unsworth always had an interest in a career in the electrical industry, either as an electrician or an electrical engineer. He initially pursued an apprenticeship taking a job as an electrician's helper and ultimately completed 2000-hours towards his apprenticeship. Although Mark admitted he enjoyed the hands-on experience he got as an apprentice, he decided to pursue a degree in Electrical Engineering.
"One of the benefits of becoming an electrical engineer is that I have been able to control how much I worked in the field versus working in an office environment," he explained. "This was very important to me and I have taken full advantage of this flexibility throughout my career." Mark added that his career has been split between field work in a construction environment, as a commissioning engineer or construction/project manager, and office work as an engineering consultant.
Prior to taking a role with CEM Engineering, Unsworth was in a senior project manager's role with AMEC where he handled EPCM (Engineering, Procurement, and Construction Management) projects working in renewable power generation space. "I was responsible for the successful completion of 150 MWs of wind generation projects, and 30 MWs of land based solar PV generation projects," he noted.
Mr. Unsworth added that while he did find success in that role, as time went on he had a desire to return to his roots, so to speak. "I realized my preference was to work within a smaller company again," he said, "where I could have the opportunity to make a real difference in the success of the business."
At that point he reached out to CEM Engineering's owner and Principal-In-Charge, Martin Lensink. "The timing was perfect for the both of us," said Mark. At the time Lensink was looking for a senior engineer to help grow CEM Engineering's electrical engineering department and Mark fit the bill, "and now I've been with CEM for five years."
Mr. Unsworth explained that, specifically, his technical expertise is in conceptual and detailed electrical design for generating facilities and high-voltage substations. "I utilize my experience to manage each project, ensuring that the design is implementable, constructible and cost effective for each client," he said.
Below, we asked Mr. Unsworth about his industry experience, the different trends he has experienced throughout his career and gained some insight into his perspective on the industry.
How has the industry evolved/changed throughout your career, what technological/industry developments have had the biggest impact on what you do?
The industry has evolved/changed so much throughout my career! When I started in this industry
• design drawings were drawn by hand on a drafting table
• specifications were written by hand and typed via a typing pool (with real type writers)
• short circuit studies were done with the use of hand-held calculators
• electrical protection relays were electromechanical
• power generation was provided by nuclear, coal, water, steam and natural gas
Almost since the beginning of my career, the political environment has been pushing for environmental conservation and the development of renewable energy. As a consulting engineer, I worked with a wind developer that initiated the first developments of wind generation in the Bruce Peninsula area. I have also led wind generation projects from the engineering phase, through the construction phase, and through to commissioning. I have developed roof top solar photovoltaic (PV) as well as large land based solar PV projects. I have developed and constructed hydro-electric generation throughout the provinces of Ontario, Quebec, British Columbia and Newfoundland.
The other biggest impact on my career has been either directly (or indirectly) affected by the reinforcement of Ontario's electrical infrastructure and the rising electrical energy prices. I have been involved with the replacement and/or upgrading or expansion of aging electrical utility infrastructure within Ontario and British Columbia while working for an electrical utility and as a Consulting Engineer.
Now, at CEM Engineering, I am part of a team of consulting engineers that help our clients achieve their energy and environmental goals.
Can you tell us about a job you did that you found interesting or unique?
At my first job, I trained for two years and then took over as the Senior Reactor Shift Engineer. I held the license to operate a 135 MW research nuclear reactor in Chalk River, Ontario for Atomic Energy of Canada. I had the overall responsibility to operate this nuclear reactor safely and reliably. I was also responsible for the managing of the operators, technicians, electricians, and training engineers on my shift.
What are some of the industry advancements that are most interesting to you?
I am interested in the development of combined heat and power (CHP) generation in conjunction with battery storage systems.
Energy storage systems (battery) can play an important role in providing a more reliable power supply for industrials/manufacturers within production facilities that encounter a high financial loss due to the loss of production during a power disturbance (such as a voltage sag or a complete power interruption). Energy storage systems can be used in conjunction with CHP generation facilities to provide a reliable power supply by islanding the manufacturing facility whenever there is a disturbance (or a threat of one) on the utility distribution grid. When the CHP generation is operating normally in parallel with the utility distribution grid, the energy storage systems can assist in correcting the power quality of the power supply delivered to the manufacturing facility. Power quality is related to fluctuations in the electrical supply in the form of momentary interruptions, voltage sags or swells, transients, harmonic distortion, electrical noise, and flickering lights, among others.
What advice would you give a young individual considering a career as an electrical engineer?
I would encourage a young individual to take the 'power' option within the electrical engineering bachelor's degree course at university. There are a variety of industries that employ electrical engineers, some of which include manufacturing, energy, and construction. The employment opportunities as a power engineer have always been good to me over the past 35 years. During good or poor economic times, power engineers are needed.
As an electrical engineer, you are responsible for the lifecycle of electrical projects, from the design phase to delivery and beyond. I would advise a graduate electrical engineer who wants to work in the power industry, to work for an engineering consultant for his first five to eight years of his career. This will provide a solid knowledge base that he/she will rely on throughout their career. Most graduate engineers will also be advanced into more of a management role after 5 years, as a project engineer or project manager.
Considering Ontario's recent cancellation of green energy programs, what types of technological advancements are needed to make renewable energy sources a more obvious option? Are green energy options still that cost prohibitive?
Green energy options remain cost prohibitive without financial incentives from the government. Green energy does not provide base load power, other than some large hydro-electric generators. A base load power plant is a generating station that provides a continuous supply of electricity throughout the year. Base load power plants will only be turned off during periodic maintenance, upgrading, overhaul or service. This provides a continuous and reliable power supply for Ontario. Wind generation for instance, only operates 30 – 35% (on average) of the time, Solar PV operation is dependent on how much daylight hours there are and can only operate at a maximum output during a very short period of the day. Green energy options, in general, have challenges to be able to provide continuous and reliable power supply.
Since most Green energy options are not a continuous power supply, we need further advancements in the Battery storage systems to work together with green energy technologies (such as wind or solar) that will be able to provide the continuous power supply. For example, when the wind is blowing, the wind generation will provide a power supply to the distribution grid as well as charging the batteries within the battery storage systems. Therefore, when the wind is not blowing, the charged batteries allow the battery storage system to provide the power supply to the distribution grid and thus providing an uninterrupted and continuous power supply overall.
Blake Marchand is Assistant Editor, Panel Builder & Systems Integrator.