Rob Milner of FLIR Canada Provides Insight on Some Interesting FLIR Product Applications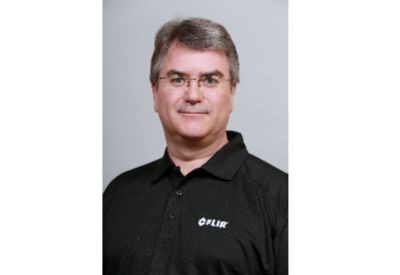 Dec 2, 2019
By Blake Marchand
Rob Milner is the Canadian National Science, Automation, Optical Gas Imaging & sUAS Manager for FLIR. Rob took some time out of his busy schedule to discuss his career and provide some insight on the industry with Electrical industry News Week.
Mr. Milner began his 18-year tenure with FLIR in 2001 as Sales Manager for the Ontario and Manitoba region. After ten-years in that role he was promoted to National Science & Automation Sales Manager, and in 2016 he took on his current role as National Science, Automation, Optical Gas Imaging & sUAS Manager.
Managing the business development of four vertical markets, Milner's role is highly technical as well as customer facing. When it comes to automation FLIR makes a number of different products, he explained providing an example of a portion of his role, "I refer to them as different flavours – some speak directly to PLCs, others have to go through complex machine vision type software to arrive at an analysis of the issue," with respect to a particular client's application, Milner will provide oversight to ensure measurements and camera placements are correct, for example, as well as making sure the proper technologies are being utilized for a given application. Ultimately, ensuring that all factors have been taken into consideration.
Throughout his 18-year career with FLIR, Milner said there isn't much he hasn't seen when it comes to applications of their products, which are utilized across a wide range of industries. However, he singled out a couple intriguing applications he has seen.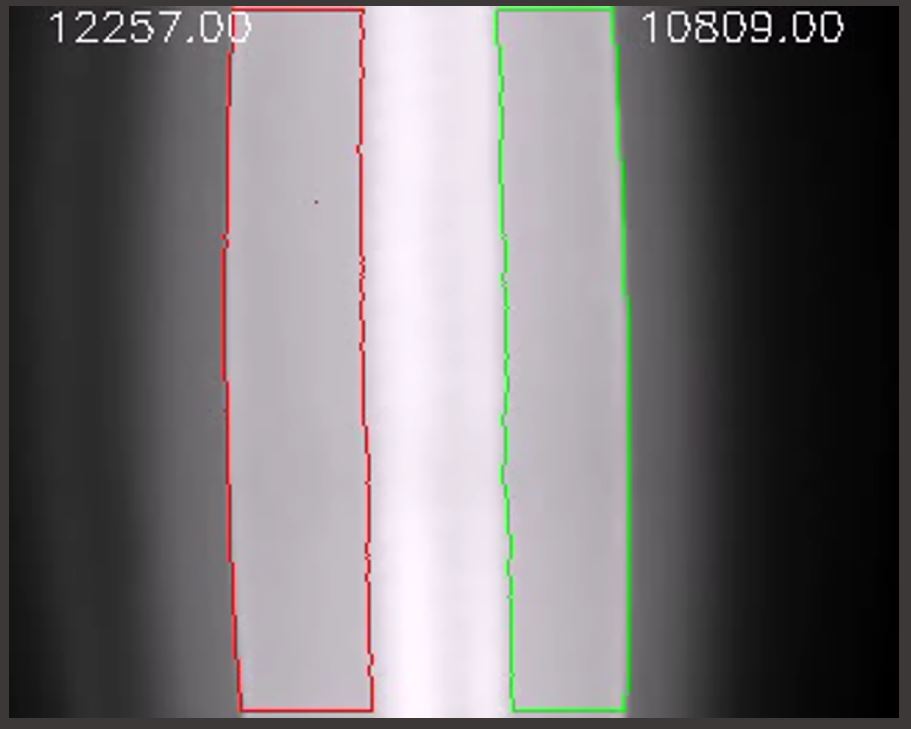 The first is the growing use of artificial intelligence that has developed to perform very complex inspections utilizing thermal cameras designed for automated monitoring. This has enabled inspection of automotive parts, for example, where you can't see the defect directly, but you can infer it is there due to the change in the imagery; or the ability to detect liquid leaks in processes in complex outdoor environments. FLIR's Canadian automation partners have developed these applications and are growing their installed base rapidly.
Rob also singled out infrared switchgear condition monitoring for low, medium, and high voltage cabinets to continuously monitor for potential issues without having to open the cabinet door. Essentially, anywhere that employs a significant electrical load. The example Milner provided was for large residential buildings, at the time there happened to be a couple fires reported in the news. Generally, these types of buildings are inspected once a year and most likely the inspection will take place during the day when usage isn't at its peak. Using an infrared camera for continuous monitoring allows for a more accurate picture of the building's electrical health, detecting potential fires before there's an issue.
When it comes to the automation and electrical side of the company, FLIR's products facilitate an intelligent industry. Which includes oil and gas maintenance issues, from invisible gas leaks to failing electrical or mechanical systems; maintaining uptime for electrical utility power generation and troubleshooting issues at the residential and commercial level; mechanical and electrical condition monitoring; machine vision; and high-tech monitoring to detect potential issues before failures. Their vision systems are crucial to facilitating the proliferation of autonomous systems of all kind, as well as to maximize uptime by detecting issues before they impact production. With respect to the latter, Milner makes an important distinction between 'preventive maintenance' and 'condition monitoring'.
"Preventative maintenance historically involves tightening connections and tightening connections can actually be harmful if you don't need to do it. So, we like to use condition monitoring. Making sure your target – whether it's a motor, a piece of electrical equipment, or a pump, is staying the same temperature over time. Or, if there's multiple phases, for example, all phases are tracking up and down in temperature based on load, together."
"You're not likely to have all three phases fail at the same time – if you have an electrical problem, one phase is going to fail and that's going to be easily visible as a divergence from the other two temperatures."
Industry 4.0 – automated production, quality control, aerial drone inspection, artificial intelligence etc. – is tailored to FLIR's expertise, "Automated condition monitoring is key to that (industry 4.0), so our systems are being used more and more," noted Milner, "even our hand-held systems are being used as sensors. That data that comes through periodically is still going up into the cloud to monitor the health of the factory of the future."
When it comes to emerging technologies that will be more prevelent moving forward in the industry, Milner mentioned that unmanned aerial vehicles (UAV) will be a tool for the industry to utilize in this vein in the near future. UAVs will have a number of maintenance and inspection applications. Field operations monitoring in remote areas, windmills, solar panels, commercial and industrial roof inspection is the big one, Milner noted. The inspection of infrastructure like roads and bridges in particular, as well as in agriculture, and electrical transmission are all areas where aerial vehicles can be utilized It's something that simply wasn't possible five years ago, Milner noted, and for the most part drones are currently human-piloted. However, eventually they will be able to take off, land, and inspect autonomously.
Ultimately, with respect to FLIR product applications, Milner said, if there is an application where you can gain information visually, FLIR's systems can be utilized.
In closing, Mr. Milner said, "One of the things I would like to get across to people is automating the use of thermal imaging is getting easier and lower in cost than it has been in the past. A lot of people's experience with our camera is from a decade ago – when I started, we didn't sell anything that was under $50,000, now we have thermal camera for less than $500." Many people in the industry may have the impression their products are too expensive and difficult to deal with, "but that's not true anymore, thermal cameras can be very cost competitive to other technologies and provide better monitoring of critical equipment and production methods."
They're still on that downward pricing trend he noted, "we're literally putting cameras all over the place, where you'd never expect to find them."
Image One Caption (Weld seam issue):
Thermal image of a weld seam defect captured in real time using artificial intelligence software to learn and apply complex analytics in a simple fashion.
Image Two Caption (Electrical connection):
Caption: Electrical equipment carrying high currents in electrical cabinets can now be autonomously monitored 24/7, at a cost much lower than periodic inspection providing improved equipment reliability at a lower cost.