Whitepaper: Achieving Electrical Safety By Design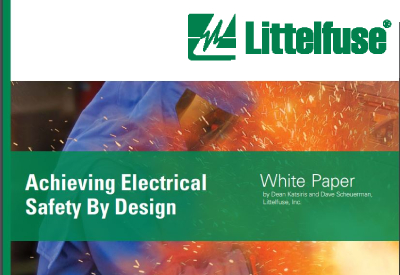 July 14, 2021
All workers, regardless of age, need to be reminded that while Personal Protective Equipment (PPE) is essential, it is the last line of defense in an electrical hazard. The ANSI Z10/CSA Z1000 Occupational Health and Safety risk control hierarchy lists PPE as the least effective safeguard for arc-flash risk. By far the best approach is to design safety into the plant's electrical system from the start. Cost is often an obstacle to implementing engineering controls to mitigate risk, but electrical incidents have a huge impact on a plant's bottom line both directly and indirectly. OSHA estimates the average electric shock injury costs an employer over $180,000. Furthermore, the American Society of Safety Engineers (ASSE) reports that Liberty Mutual polled executives and learned that for every $1.00 spent on workplace safety, they saw a return of $3.00. Safety is a good investment.
Know the Points in Your Electrical System Where Safety Can Be Designed-In
This white paper discusses implementing the higher levels of the hierarchy of controls, moving beyond PPE and reducing both the risk and incidence of electrical hazards and components that can be designed into an electrical system to make it safer. The Hierarchy of Controls (Figure 1) is an accepted evaluation of risk mitigation and we will reference it throughout this paper to understand the components that are effective at each level to design in electrical safety.
Consider a maintenance worker diagnosing a motor stoppage. They may need to enter an energized panel to determine the cause of the motor trip, exposing them to risk of shock or even arc flash. One way of mitigating that risk is PPE: the worker could wear gloves and arc-resistant clothing. However, as we move up the hierarchy, it is important to note that without Administrative Controls requiring the PPE, ensuring the PPE is in good condition, and detailing the PPE category for the arc hazard, the worker may not use PPE at all or would be at risk of inadequate PPE for the situation. Further Administrative Controls might prohibit working while energized and utilize lock-out, tag-out (LOTO) to prevent re-energizing during maintenance.
Go HERE for the full whitepaper