Compliant Arc Flash & Shock Equipment Labels
January 21, 2022
By Terry Becker, P.Eng., CESCP, IEEE Senior Member
When arc flash hazard incident energy calculations are completed the resulting incident energy and arc flash boundary information is placed on the electrical equipment with a detailed arc flash and shock equipment label. For the last ten (10) years I have reviewed P.Eng. authenticated reports and while on client sites have reviewed installed arc flash & shock equipment labels that were and are NOT compliant! This has led to the electrical equipment owner being misinformed and their Qualified Electrical Workers also being conditioned to non-compliant information. As well, restricted energized electrical work tasks that could have been performed are not being performed based on this inaccurate information, which encourages unnecessary downtime and costs organizations money.
The CSA Z462 Workplace electrical safety Standard published it's 2021, 5th Edition on January 5, 2021. CSA Z462 has been adopted across all industry sectors from Victoria to Corner Brook. Even companies that fall under CSA Z462, Clause 1 Scope, Clause 1.2 Application and specifically those that have indicated that the CSA Z462 Standard doesn't apply to their industry (e.g. marine, u telecommunications, railway and electrical utilities) are using CSA Z462 where it does apply to their facilities.
In the last 10 years, with the CSA Z462 requirement for a Qualified Person to complete and document an Arc Flash Risk Assessment for energized electrical work tasks, P.Eng. Electrical Engineering consultants have been contracted to complete detailed arc flash hazard incident energy analysis studies based on the IEEE 1584 Guide for Performing Arc-Flash Hazard calculations. The outcome of the P.Eng. authenticated arc flash study report is the provision of detailed arc flash & shock equipment labels. These labels are then installed on the electrical equipment for which the incident energy calculations were completed. The Qualified Person then references the arc flash incident energy calculated at the assumed working distance and the arc flash boundary distance to determine "additional protective measures" to apply to reduce risk related to an energized electrical work task they will perform. The problem historically, which has occurred and is applicable to hundreds of thousands of installed detailed arc flash and shock equipment labels, is that the equipment label specification and information presented is NOT compliant.
The specific information that I have observed which does not meet compliancy is:
Signal pane color and signal pane word used do not comply to the intent of ANSI Z535.
The Signal Pane "Danger" was used for all arc flash & shock equipment labels installed no matter what the incident energy value was.
Wrong color used in the Signal Pane.
Text descriptions used are not consistent with CSA Z462 Clause 3 Definitions e.g. flash hazard boundary, the working distance is not listed as working distance.
The equipment label includes detailed list of arc flash PPE.
The equipment label indicated arc flash PPE with a: HRC #, CAT #, Level "letter,", or Level "number, 1, 2, 3, 4, 5."
The footer of the equipment label is not complete.
The footer of the equipment label doesn't include the specific electrical protective device ID that the incident energy calculation was based on.
The footer of the equipment label doesn't indicate the location on the electrical equipment where the incident energy applies e.g., load or line side of indicated electrical protective device or the bus.
The size of the equipment label is too small and illegible.
The information was printed on an equipment label that is paper based or not appropriate for placement on electrical equipment in an indoor or outdoor environment.
The equipment label wrongly indicates "Dangerous – No PPE Exists" when the calculated incident energy is greater than 40.0 cal/cm2. This myth was created by the lack of knowledge of P.Eng. Electrical Engineers that potential arc blast pressure released from expansion of air at the point of the abnormal arcing fault correlated to incident energy when it actually correlates to abnormal arcing fault current. Issued reports also include errors & omissions with respect to interpretation of IEEE 1584 parameter selection.
What can you do?
Get educated, get the facts and hold the P.Eng. Electrical Engineer accountable to substantiate information they have provided in the report and the arc flash & shock equipment labels they recommend. Ultimately you should take control directly by issuing a detailed Scope of Work and Technical Specification for the arc flash study and an arc flash & shock equipment label specification (see Figure 5).
The individual arc flash & shock equipment label examples in Figures 1 to 4 are compliant to CSA Z462, Clause 4.3.5.7, CSA Z462 Annex Q and ANSI Z535. As provided, Figure 1 is a typical Warning Signal Pane label when incident energy is less than 140.1 cal/cm2. Figures 2 and 3 are Warning Signal Pane equipment labels where "Engineering Safety by Design" has been implemented to reduce incident energy (e.g., maintenance mode switch installed, arc flash relay installed).
Figure 1: Standard Arc Flash & Shock Equipment Label, Warning Signal Panel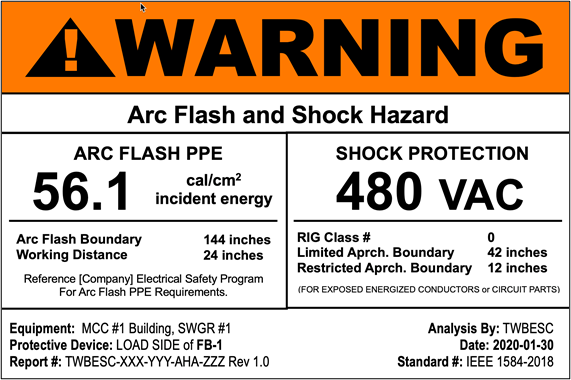 Figure 2: Arc Flash Relay Installed for Incident Energy Reduction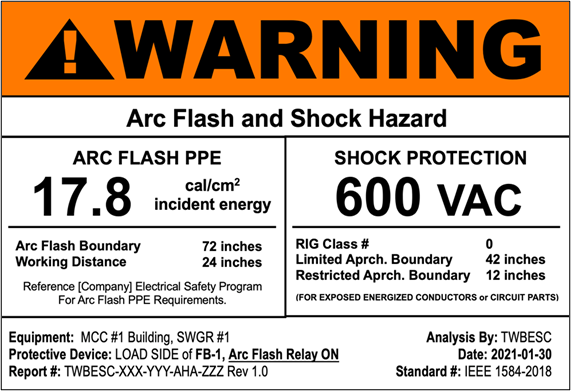 Figure 3: Maintenance Mode Switch Installed for Incident Energy Reduction
Figure 4: Arc Flash Study Report Results Table Provided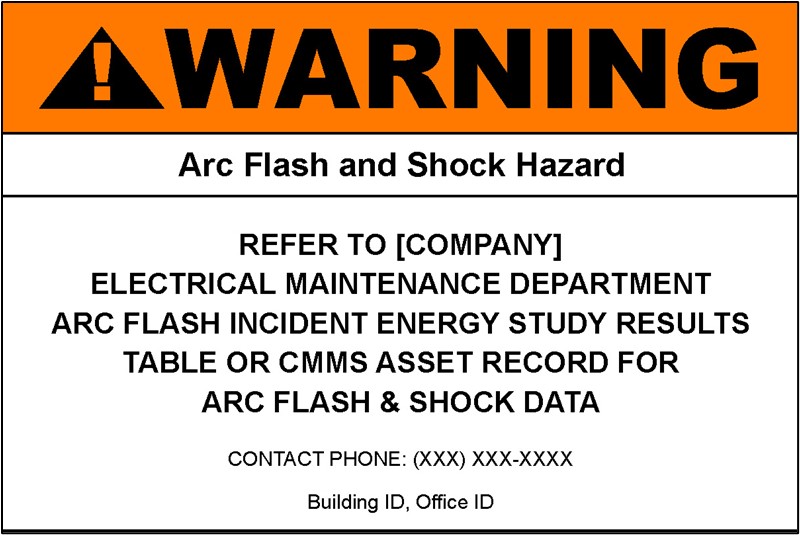 Figure 5: Danger Signal Pane When Incident Energy Is Greater Than 140.0 cal/cm2
Figure 6: Arc Flash & Shock Equipment Label Infographic
Ensuring that arc flash & shock equipment labels are compliant will ensure that Qualified Electrical Workers correctly interpret the information presented, correctly document their work task's arc flash risk assessment and shock risk assessment, and don appropriate arc flash and shock PPE validating their residual risk is acceptable. Ultimately it can save lives and save money!!
As always if you wish to discuss this article please do not hesitate to contact me directly at terry.becker@twbesc.ca.
Terry Becker, P.Eng., CESCP, IEEE Senior Member is the first past Vice-Chair of the CSA Z462 Workplace electrical safety Standard Technical Committee and currently a Voting Member and Clause 4.1 and Annexes Working Group Leader. Terry is also a Voting Member on the CSA Z463 Maintenance of electrical systems Standard and a Voting Member of the IEEE 1584 Guide for Performing for Arc-Flash Hazard Calculations. Terry has presented at Conferences and Workshops on electrical safety in Canada, the USA, India and Australia. Terry is a Professional Engineer in the Provinces of BC, AB, SK, MN and ON. Terry is an Electrical Safety Specialist, Management Consultant, and can be reached at 1-587-433-3777 or by email terry.becker@twbesc.ca.
Article originally published, Electrical Line Magazine, www.electricalline.com, Month 1/Month 2, Year.