Key Changes to Canadian Electrical Code from CSA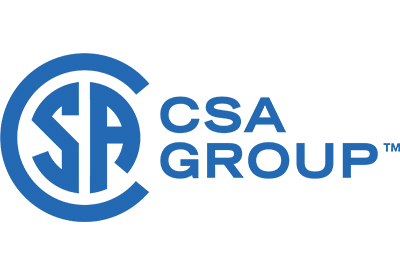 February 10, 2022
For over 90 years, CSA C22.1:21, Canadian Electrical Code, Part I, has been updated to help address sector challenges and improvements. And 2021 was no exception. Over 320 volunteer experts contributed to the 2021 Code providing recommendations and best practices relating to safety, construction, efficiency, new technologies and the environment. This work has resulted in over 200 updates to the Code. Some of the most significant ones included:
Energy Storage Systems
According to National Resources Canada, 6.3% of Canadian energy comes from renewables with wind and solar photovoltaic energy the fastest growing sources of electricity. These industries rely on energy storage systems during times of low demand, and supply energy during times of high demand or low production. With updated guidance on energy storage installation and maintenance, the Code helps to support renewable power generation, infrastructure, and safety.
Climate Change Adaptation
Previous editions of the Canadian Electrical Code have had no requirements for climate change adaptation. In Canada alone, the World Resources Institute has predicted flood damage costs of US$6.6-billion to urban areas by 2030. As a result of a climate change adaptation initiative between CSA Group and the National Research Council of Canada, the Code now contains new requirements for electrical installations subject to damage from flooding.
Buildings Housing Livestock
Barn fires can be tragic events for farmers, and the loss of livestock, buildings and equipment can be devastating in many ways. Based on data from the Office of the Fire Marshal and Emergency Management, there are approximately 80 reported fires involving barns housing livestock with an estimated loss of CAN$18.5-million each year. Approximately 40% of all barn fires are caused by electricity as ignition source. Requirements in the 2021 Code for buildings housing livestock aim to help increase safety and reduce the risks of barn fires and loss of animals.
Improved Interpretations
Where an approved interpretation indicates that current text is ambiguous, a new work item is automatically initiated to clarify the wording. Approved interpretations are printed in Appendix I of the Code, and posted to the CSA standards activities website.
Adoption Across Different Jurisdictions
Regulatory representatives from all Provinces and Territories are engaged in the CE Code development committees. Provincial and Territorial regulatory authorities regularly submit local amendments as proposals to revise the CE Code. When accepted into the CE Code, such amendments promote regulatory harmonization across the country by removing local differences.
Adoption of the CE Code varies by local jurisdiction, but most adopt it within 18 months of publication. To date, 7 Provinces and Territories have referenced the 2021 CE Code, Part I in their legislation. For additional details, see the CSA Communities website (free registration required).
Complimentary* eLearning training to Ontario residents is available until March 31st, which includes courses for the CE Code Part I. Part of the training is directly related to key changes introduced to the 2021 CE Code Part I.
CSA Group, in collaboration with the Ontario Ministry of Labour, Training and Skills Development (MLTSD), is providing this access to Ontario residents to reduce the burden of compliance and assist with economic recovery. Access is available through the CSA Communities HERE