EHRC Agents of Change Call for Nominations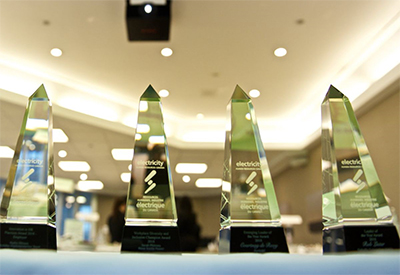 August 11, 2022
As Canada's most trusted source for human resources insights, programs, and tools to support our nation's electricity workforce Electricity Human Resources Canada (EHRC) is pleased to issue our call for nominations for the distinguished Agent of Change Award. This national award recognizes and celebrates an individual who champions diversity, equity, and inclusion (DEI) in the workplace. They are role models who inspire those around them and lead others by their actions while advocating for change.
Eligibility
Individuals must be working in the Canadian electricity industry and may be nominated by anyone active within the individual's organization or Canada's electricity workforce at large.
Nomination Process & Deadline for Submission
Please fill out and submit this completed PDF along with any related files that would support the nomination, and send by email to Marie Mould, Manager of Stakeholder Engagement, at mould@electricityhr.ca with the subject "Agent of Change Award Nomination". Completed nomination submissions must be received no later than midnight (EST), Monday September 12th, 2022.
Go HERE for more information