SMART Lab: Humber College and Siemens Canada Open the Sustainable Microgrid and Renewable Technology Lab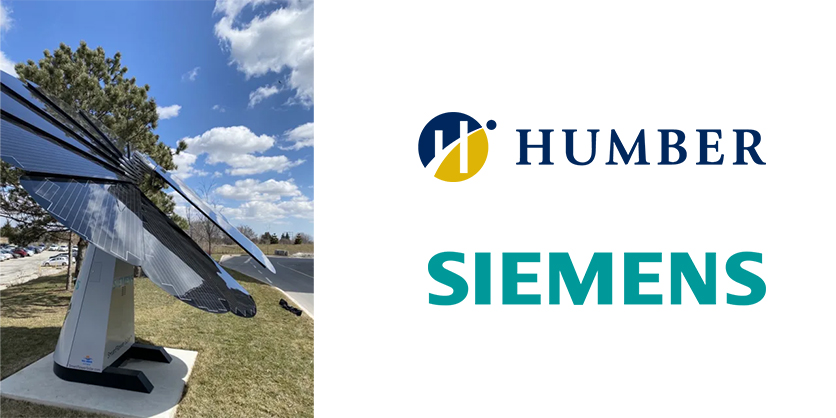 April 4, 2023
Humber College is partnering with Siemens Canada to develop a Sustainable Microgrid and Renewable Technology Lab (SMART Lab) at its North Campus. The SMART Lab is an educational and experimental environment designed to train students and professionals in the use of a microgrid system and to conduct research with industry partners.
Although traditional power grids offer reliable power, natural disasters or security breaches can threaten or disturb the grid's supply. The resulting blackouts can have catastrophic and costly consequences for businesses and society at large. Microgrids are decentralized localized energy systems that can operate independently of the public system or in conjunction with the main power grid using energy sources like wind and solar photovoltaics (PV) to reduce carbon emissions.
They can adapt to virtually any local requirement and can withstand harsh environments. This resilient, on-site energy production ensures generation, while efficient storage solutions enable reliability of the energy supply. Microgrids can be "islanded" or disconnected from the traditional grid during a natural disaster or cyber threat. The islanding function for microgrids provides several benefits including the ability to maintain power during outages, improved reliability and resilience, increased renewable energy integration, and protection from cyber threats.
SMART LAB
Sustainable Technology of the Future
With the support of the Ontario Government, Humber's investment in the SMART Lab features sustainable digital technology including a microgrid monitoring and controller system, battery energy storage capability, distribution infrastructure, as well as generation and load simulation equipment.
Devices such as the solar Smartflower, electric vehicle charging stations, and battery energy storage systems, will be used as part of the microgrid control system to generate and distribute energy locally, allowing for more efficient and sustainable use and consumption of electrical power.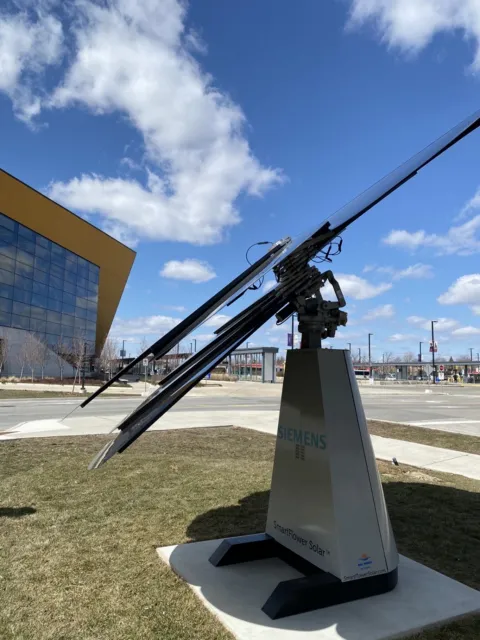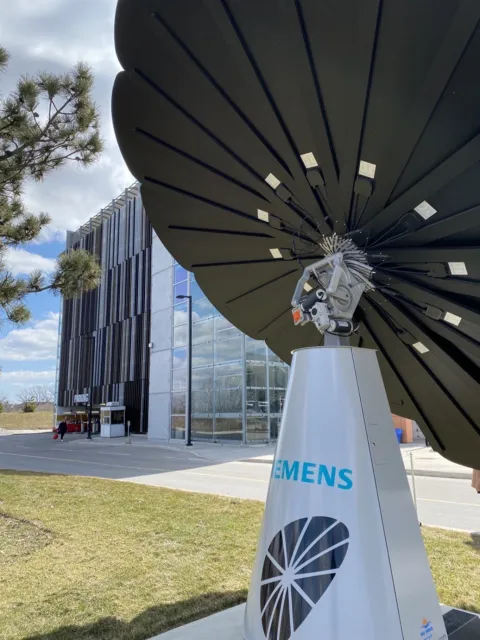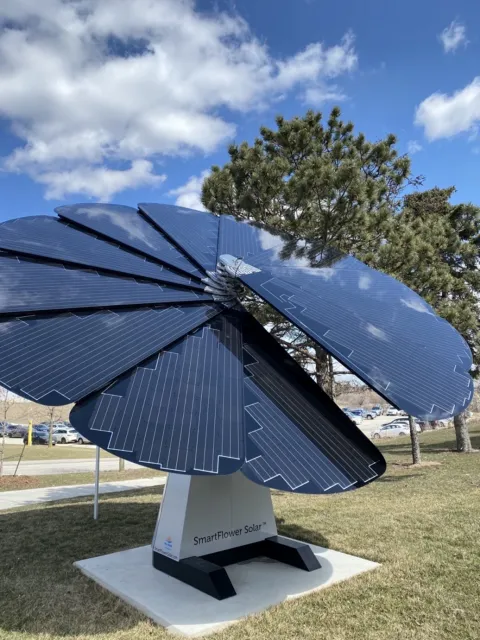 The Smartflower is equipped with solar panels that open up and follow the sun throughout the day, maximizing the amount of electricity that is generated. The Smartflower's solar panels can generate 40 per cent more electricity compared to a stationary panel. These small-scale power grids can operate on their own, or as part of a larger grid.
As the economy becomes more reliant on electricity, continued focus on developing technologies such as smart grids and microgrids is important. Humber College is partnering with industry stakeholders, utilities, technology companies, municipalities, and community planners, to conduct research and offer practical training for individuals who may operate these complex systems in the future.
Hands-on learning
The SMART Lab will equip Humber learners with knowledge and skills related to the design, operation, and maintenance of microgrids. The lab will be used for applied research projects and allow the college to offer micro-credentials in the field of microgrids and renewable energy, and new curriculum in Electrical and Computer Engineering and Sustainable Energy and Building Technology programs. The SMART lab will also be a key element in Humber taking advantage of its own energy assets to achieve its sustainability goals.
The SMART Lab's benefits extend beyond the campus. With its training, research, and innovation in sustainable technology and microgrids, Siemens and Humber will help fill the current skills gaps in electrical power and utilities, residential development, and manufacturing power management industries and provide current and future professionals with the hands-on technical education required to further expand and adopt microgrid technology into our society.