Weidmüller and New Energy in Canada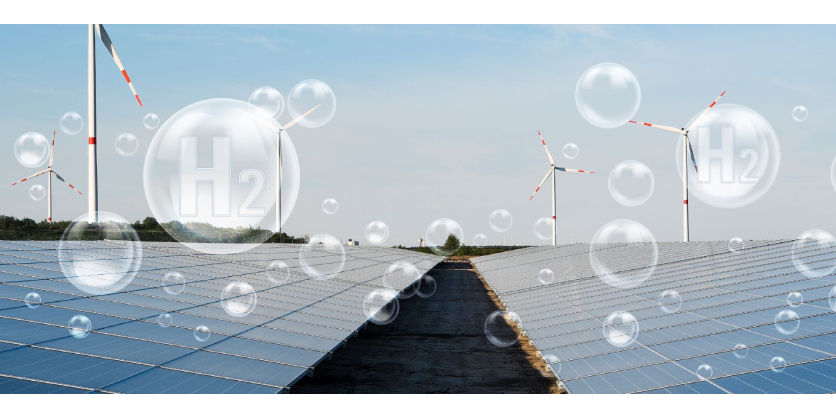 Weidmüller New Energy Overview
Weidmüller is well-known for its products that are engineered for the traditional energy markets. Today, across the globe, there is a push when it comes to new energy and renewable energy. Weidmüller Canada is well-positioned to serve this market with industry-specific products in solar, wind, and hydrogen. Canadian companies who want to break into the new energy space can turn to Weidmüller, not only for their products and solutions, but also for an industry partner who will support them on their journey of implementing new energy solutions into their operations.
As a global corporation, Weidmüller has contributed significant initiatives to create products and solutions for new energy. They have created a global team, of which Allen Brennan, Business Development Specialist (Energy) represents these efforts in Canada. Brennan has more than a decade of experience in instrumentation and automation specialties in a variety of industries across North America. In this article, Brennan presents an overview of Weidmüller Canada's involvement in new energies, specifically solar or photovoltaic (PV), wind, and hydrogen, and he also discusses the journey companies embark on when they choose Weidmüller to implement clean energy solutions in their operations.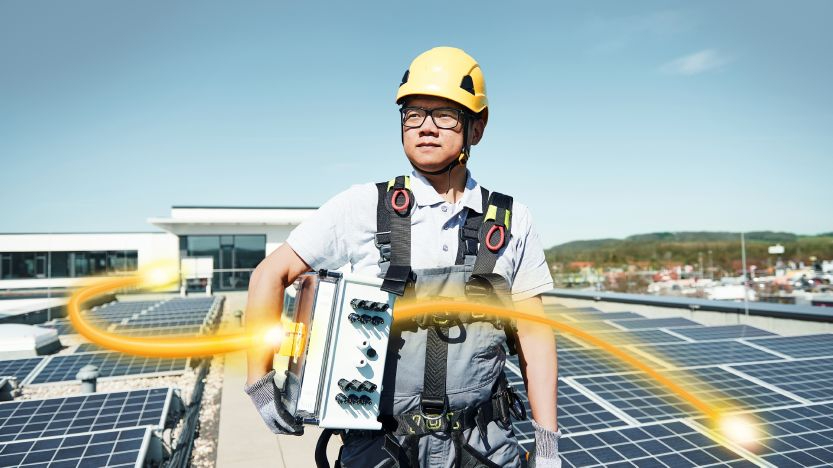 Every industry is feeling pressure to be more energy efficient as the whole world is facing an energy challenge. Pressure is on to reduce energy consumption, lower CO2 emissions, and provide a secure and reliable power supply. New energy can help optimize and conserve energy consumption and usage in industries.
PV, Wind, & Hydrogen
PV
Not only has Weidmüller made big strides in automation, their products and solutions in new energy work synergistically to provide optimum solutions. Weidmüller is not in the market for manufacturing the solar panels themselves, but they do offer solutions to provide a simple way for connecting them all. For example, one solar energy solution from Weidmüller is their combiner boxes. Brennan explains, "Our combiner box allows the customer to combine all their arrays into a single point, such as our home-run cables."
Being a global company, it can be challenging when a product is developed at the headquarters in Europe because the standards and regulations can sometimes be different, and getting the required certifications for the Canadian market can take time. However, Weidmüller has a great team that works to solve these challenges when the product has applications for this market. Moreover, they help their customers with the design of a PV system, whether that involves helping them select the right product for their application, providing them with data sheets or even hands-on demos. One of their strengths is their ability to work with their customers as an industry partner.
Wind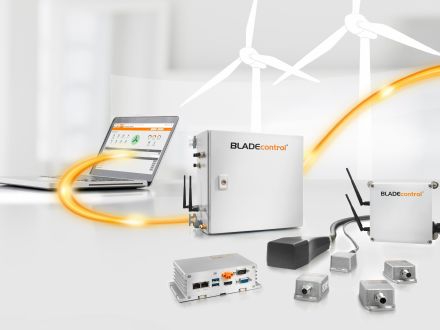 Wind energy presents a major opportunity for Weidmüller, and they have the product portfolio to support it. In large part, due to Canada's geographic size and conditions, there are wind opportunities from the West to the Atlantic, and everywhere in-between. Often, where they are most concentrated depends on the focus of local government, incentives, and availability of land. Two of their differentiating technologies are what they call "Blade Technologies" and "Bolt and Nut Damage Monitoring Solutions." These use AI (artificial intelligence), combined with sensors to monitor the health of these mechanical systems.
In addition to their condition monitoring technologies, Weidmüller has also created LED solutions that are quite unique in that the software they have developed allows them to size and select the appropriate lighting for towers. The customer sends them a layout drawing of their tower, and they use a three-dimensional, virtual representation of the tower to select the correct lighting to create an application-specific solution for each project. They recognize that a lot of these sites are remote, and time is expensive for the customer, so they try to facilitate the most efficient means to get their customers up and running as soon as possible.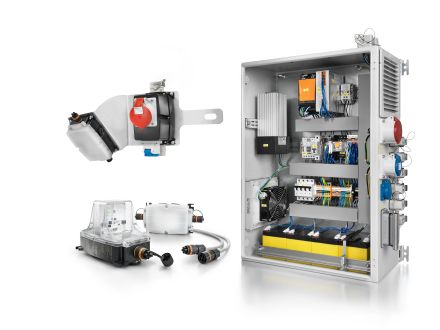 Brennan explains, "Depending on which tower and where the customer wants their lighting, we can develop that lighting solution, and when we do develop it, it is manufactured and packaged with all the cabling and the lights put into stages, onto pallets that are numbered for each stage of the tower. So, when it arrives at the assembly site, there is no confusion about which cable goes with which light or where to start. Everything is numbered and organized to be very efficient for installation. That is kind of one of the ways we set ourselves apart from much of the competition."
Hydrogen
Hydrogen is a unique new energy in the sense that it can be a storage medium as well as a replacement for oil and gas and a supplement fuel.
In terms of hydrogen energy, Weidmüller Canada has developed solutions that allow them to collect sensor data, and they have also developed a wiring harness that is specific to hydrogen electrolyzers. Electrolyzers are the workhorses of converting pure water into oxygen and hydrogen gas, which can then be used as a fuel source. The manufacturing of hydrogen electrolyzers can be demanding, and these wiring harnesses help Weidmüller's customers develop their own hydrogen solutions.
When it comes to developing these solutions, where Weidmüller shines is how they work with their customers to understand their unique challenges to provide a solution that works for them. Brennan has personal experience in this area. He says, "I have enjoyed speaking with clients, understanding their challenges, and then watching how relieved their mood becomes when we start explaining that we have taken care of that already for them. It is exciting being able to share these solutions and products with customers that are struggling with trying to do it on their own."
Weidmüller is a solutions partner. They look at a customer's problem, and instead of trying to force-fit an existing product, they work with their customers to holistically understand what the best solution for them is.
Your Energy Journey with Weidmüller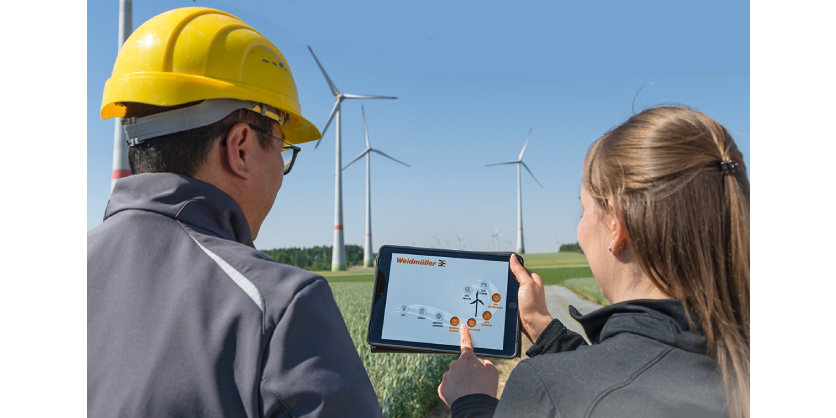 Weidmüller supports customers on their new energy journey from beginning to end – well, really, there is no end. They listen to their customers instead of dictating. At the beginning, they set out to learn as much as they can about what the customer needs. What stage are they at, what are their goals, who are the parties involved, where are their struggles, where do they have the most questions, what other technologies are they considering, and for what reasons. Once these questions are answered, they can better understand how they can be of value to their customers.
Along the journey, Weidmüller can bring in experts from all over, and they can also connect remotely to provide trouble shooting efforts. They are with their customers, wherever they are on their new energy journey. As Brennan says, "It is all about relationships and just being there whenever we are needed, whenever we can help, whenever there is a challenge on the customer's end, or if there is a new technology on our end, that journey just keeps on going."
More Information
Solutions for Renewable Energy Sources
Related Video
People within this industry know Weidmüller for their products and solutions. Terminal blocks, power supplies, relays, automatic machines, etc., This is Weidmüller! But what about people outside this industry? Even though customers use Weidmüller products through many infrastructures and technologies, they are unaware of it. Weidmüller is your Industrial Connectivity Partner and more. Don't believe it, check out their latest video.