Klein Tools® Combines Two Commonly Used Tools in New 10-Inch Plier Wrench
April 12, 2023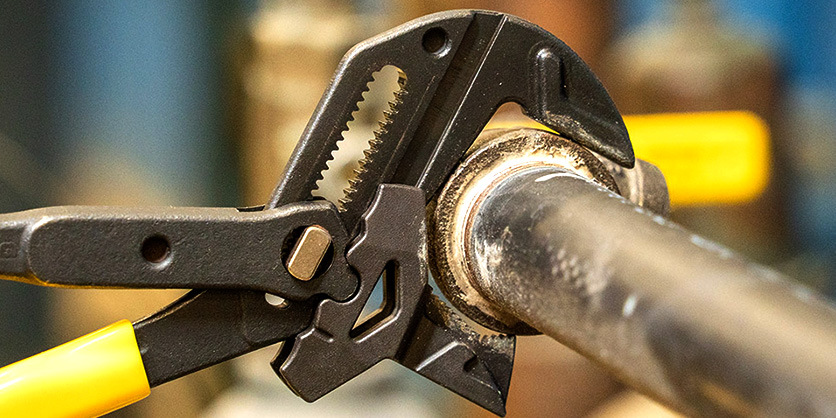 Klein Tools (www.kleintools.com) introduces the 10-Inch Plier Wrench, which functions as an adjustable wrench on flat-sided fasteners as well as a pump plier for pipe and other round objects.
High leverage design provides strong hold on working piece
High-lever ratio provides exceptional grip when holding or bending various workpieces
Handle level adjustment minimizes hand travel and allows adjustment in confined spaces
Maximum versatility with 2'' max jaw opening and 20 adjustment positions
Knurled teeth on reversible jaw provides extra "bite" when working with conduit and pipe
Parallel jaws provide secure and smooth gripping of nuts, bolts and miscellaneous workpieces
"Designers at Klein Tools are always looking to make innovative tools that serve multiple functions for trade professionals," says Daniel Pearson, senior product manager at Klein Tools. "The new 10-Inch Plier Wrench brings together the best parts of an adjustable wrench and a pump plier to make one tool that saves professionals time and space in their tool bag. Its reversible jaw provides smooth parallel jaws characteristic of traditional plier wrenches, with the added versatility of knurled teeth on the verse side when extra bite is needed."

Daniel Pearson, senior product manager at Klein Tools
Related Product
Klein Tools introduces the NCVT1PKIT, taking two of Klein's best-selling tools and combining them into one convenient test kit.